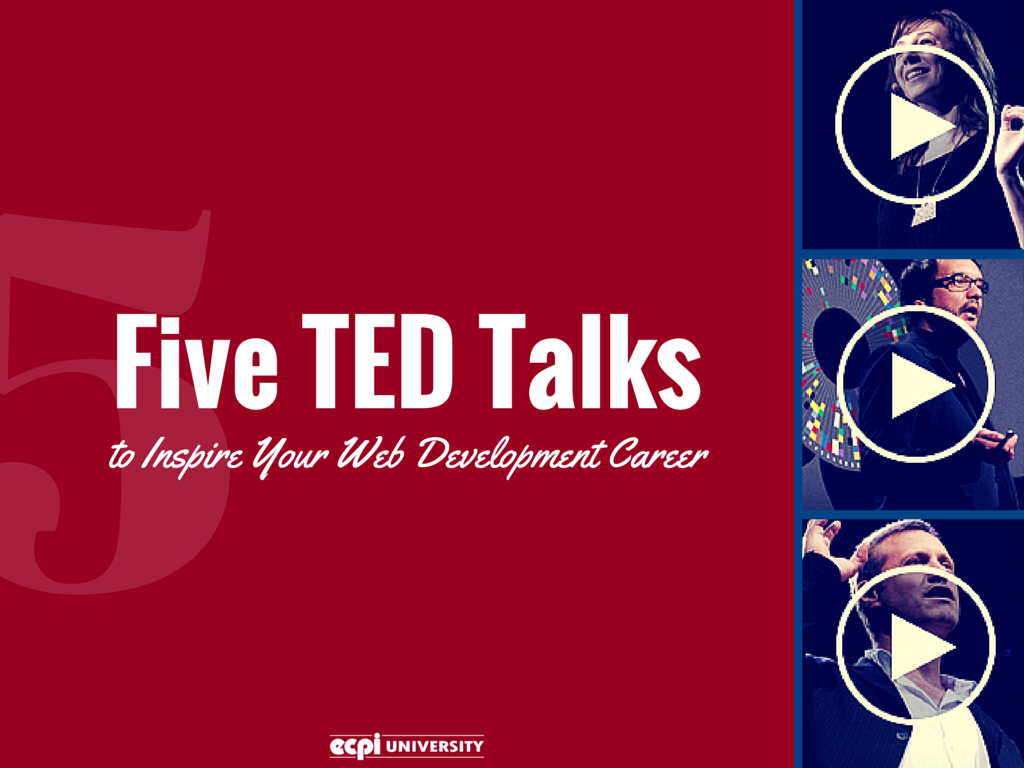 Everyone knows that if you want to get the hippest, most cutting edge info in any field, you should check out TEDTalks. TED stands for Technology Entertainment Design, and these conferences bring together the best and the brightest minds to showcase the latest trends in all fields of human endeavor. These conferences started by focusing on technology, but have expanded in many other fields, including the field of web development.
Web developers can really benefit from checking out TED Talks. These talks go beyond the basics of web development taught in the classroom. They will give you a bigger vision of the cultural impact of the Internet. By checking out these talks, you will catch a glimpse of the future of web development. These talks are given before live audiences but posted online so that anyone can enter the conversation.
Here are five TEDTalks that web developers really need to see:
The Internet, a network of connected computers, has been around since 1969; however, it is only since 1989 that the technologies of the World Wide Web have transformed this network into the platform for easy and free information exchange that we typically think of as the Internet. Kevin Kelly, the founding executive of Wired Magazine, reflects on 5000 days of developing the World Wide Web since 1989. Things that we now take for granted, seemed impossible at one time. He speculates on what the World Wide Web will look like in another 5000 days. Just imagine what massive computing power of interconnected machines all around the world will do.
Online comedian and performing artist Ze Frank talks about his experiences of connecting on a deep human level through the Internet. We often think of the Internet as information, but now we are building virtual relationships as well. Ze Frank claims that these relationships can be just as meaningful as real world friendships. He offers examples for his own web projects that stir the emotions, tickle the funny bone and release our imaginations. This talk reminds us of the human side of the Internet.
Many commentators complain of data overload with the development of new forms of information technology and vastly increased computing power. David McCandless is a data journalist who sees that information is a powerful thing if we know how to represent it. He examines a variety of ways to present data so that patterns and meaning emerge. Web developers of the future will have to deal with how to analyze and represent this data for all sorts of uses.
This 12-year old does not just play games, he creates them. Thomas Suarez talks about his journey to learn programming in order to develop iPhone apps. This young man's drive is inspiring. If you have become bored with basic coding, Thomas will inspire you to embrace your passion, creativity and drive in order to create something new.
In this talk, author Susan Cain talks about the gifts that introverts bring to the world. If you are considering a career that involves a lot of time alone in front of a computer, then you are probably an introvert. The good news is that your creativity, problem solving ability and thoughtfulness will be assets to you and those around through the course of your life. This talk will help you to understand yourself and plot a successful career as an introvert. Instead of a negative, Susan Cain shows how being an introvert can be a real asset to you.
If a career in Web Development intrigues you, TODAY is the day to learn more about earning your Bachelor's Degree in Computer and Information Science with a concentration in Web Development that will help get you started on this career path. You could earn a degree in as little as 2.5 years through our accelerated, year-round program. It could be the Best Decision You Ever Make!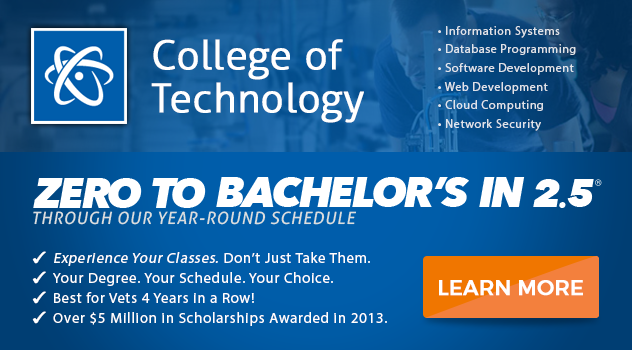 DISCLAIMER – ECPI University makes no claim, warranty or guarantee as to actual employability or earning potential to current, past or future students or graduates of any educational program we offer. The ECPI University website is published for informational purposes only. Every effort is made to ensure the accuracy of information contained on the ECPI.edu domain; however, no warranty of accuracy is made. No contractual rights, either expressed or implied, are created by its content.
Gainful Employment Information
For more information about ECPI University or any of our programs click here: http://www.ecpi.edu/ or http://ow.ly/Ca1ya.