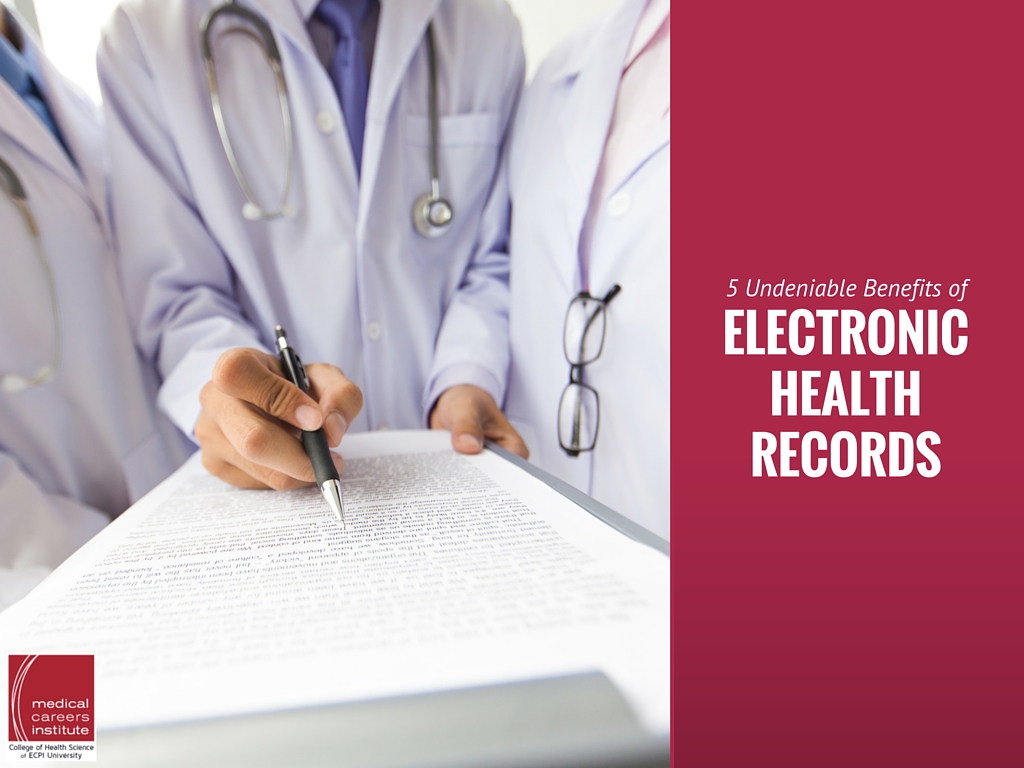 Five Undeniable Benefits of Electronic Health Records (EHRs)
If you're serving as a health information management professional, you probably have a distinct opinion about the benefits – and struggles – associated with electronic health records (EHRs). EHRs, sometimes called electronic medical records (EMRs), have pushed health care providers away from old school paper charting and into the digital era.
Some would say the transition from paper to electronics has been challenging. Some clinicians would even go so far as to say EHRs have made health care less efficient, because providers sometimes struggle to adapt to the new technology.
Others swear by the new technology, saying that EHRs support providers in their decision-making, and foster quality improvements across the profession. Patient health care information is now easy to access in one location, which proponents of EHRs say has definitely improved the accuracy of information, reporting, and clinical outcomes.
No one can discount what may be the biggest benefit of EHRs: patient data. Medicine is data-rich now, and with EHRs this patient data cannot only be captured; it can be sliced, diced, and analyzed so that entire population trends can be extrapolated and used to change health care treatment and outcomes. It is widely recognized that properly utilized EHRs facilitate a more seamless flow of information among technology systems, between multi-specialty patient care teams and across the health care spectrum.
Paper to Electronics – Health Care Goes Digital
The 2009 Health Information Technology for Economic and Clinical Health (HITECH) Act marked the Federal government's mandate for adoption of EHRs by health care providers. Implementation of these systems was phased in over time, but today, almost all hospitals and health systems are EHR super users. In fact, the government provided reimbursement incentives for adoption and penalties for those that failed to jump on the technology bandwagon. Payment incentives began being reimbursed in 2011. Penalties for non-compliance began being assessed in 2015 and will grow incrementally higher over the next few years.
EHR technology often takes the physical form of software and hardware. But there are EHRs that are now completely cloud-based, and, if you listen to proponents, they are just as effective and secure as onsite physical systems, but without some of the upfront costs associated with these platforms.
Benefits of EHR Implementation in Health Care
While you'll hear differing opinions from EHR users in health care, according to healthit.gov, there is no debate. They say health care has widely benefited from the push toward EHRs. They state that case studies in health care clearly show that EHRs:
Improve patient care
EHRs help guide physicians in their clinical decision-making. EHRs can be programmed to flag drug interactions, create clinical alerts, and highlight medical information that potentially could be overlooked, particularly in complicated treatment modalities.
Improve care coordination
EHRs provide efficient and fast access to patient records from remote locations and can interface electronically with labs and other ancillary services. Digital transmission of files, like e-prescribing, where the script is sent electronically to the patient's preferred pharmacy, saves time and improves care coordination.
Create cost savings and practice efficiencies
Certainly, the reduction in paper charting has been both environmentally friendly and cost-effective. Over time, these savings are expected to offset the initial high cost of EHR installation. Coding and billing have been more accurate as well, because billers no longer have to rely on their interpretation of a physician's scribble on a paper chart.
Increase patient participation in their own care
Most EHRs offer patient portals that facilitate registration and online interaction with patients. EHRs can be programmed to send reminders for upcoming appointments, and even provide patient education information geared toward providing preventative health care tips for a particular issue.
Improve diagnostics and patient health outcomes
EHRs have helped reduce preventable medical errors, like prescribing mistakes due to a doctor's illegible handwriting. EHRs have built-in flags for various drug interactions and other adverse events.
Like them or hate them, EHRs are certainly here to stay. If you're seeking a future in health care, whether it's as a clinical provider or a role as a health information management professional, you will likely be working hands-on with electronic technology that will record patient information, disseminate treatment options, and provide billing services.
ECPI University Now Offering the Only CAHIIM-Accredited Health Information Program in Central Virginia http://t.co/b7ZnHoO5te via @PRWeb

— Paul Nussbaum (@prof_nussbaum) August 5, 2015
Get Started in Health Information Management
It's important that you choose an educational institution that has extensive experience with these platforms to help prepare you for your role in a digitally-driven health care world. ECPI University has that experience, with the Associate in Applied Science in Health Science with a concentration in Health Information Management as well as a number of clinical offerings from medical assisting to nursing. Contact us today to see how ECPI University can start you on the path where technology and health care intersect – it could be the Best Decision You Ever Make!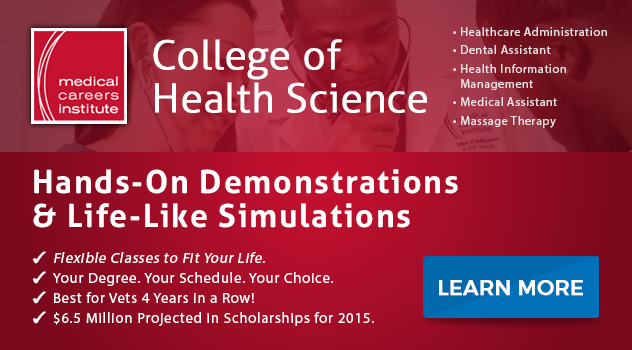 DISCLAIMER – ECPI University makes no claim, warranty or guarantee as to actual employability or earning potential to current, past or future students or graduates of any educational program we offer. The ECPI University website is published for informational purposes only. Every effort is made to ensure the accuracy of information contained on the ECPI.edu domain; however, no warranty of accuracy is made. No contractual rights, either expressed or implied, are created by its content.
For more information about ECPI University or any of our programs click here: http://www.ecpi.edu/ or http://ow.ly/Ca1ya.