Flexibility of Online Education: How Flexible is it?
Online education has numerous benefits, for instance, most adults can't make enough time for on-campus courses due to their full-time work schedules, family, and other personal responsibilities. However, online education makes learning convenient and flexible.
Additionally, online classrooms use alternative ways for learning course concepts, such as interactive videos, recorded lectures, and well-written materials. As online learning evolves, students will have more options – through gamification, virtual and augmented reality, which can help create a richer and more immersive learning experience.

Benefits of Online Education
Flexibility
The main advantage of online education is flexibility. When you enroll for online classes, you will be able to study and review course materials during your own time. What's more, you can continue caring for your loved ones and working full-time while earning an education. You won't need to commute to campus, reducing the amount of money that you would have spent on gas.
Location
Normally, students choose universities based on location. For instance, if you live in Virginia, you may be unable to attend an out of state program. However, with online education, location isn't a limiting factor. You can even tour the country and simultaneously get your degree. All you need is a computer and a strong internet connection.
Meet people from different backgrounds
There are billions of people in the world. This makes it more difficult to meet people whom you have things in common. But, an online degree program will help you meet new friends regardless of the distance. Digital tools like forums and learning platforms make it possible to connect with other remote learners within your program!
Easier to attend classes
You know how hard it can be to get to class when there has been a storm. You have to wake up early and shovel your way to school while navigating icy roads to the freezing campus. If you don't live in a cold area, there are other conditions that may make it difficult to attend your classes. With online classes, attending your class is as simple as opening your PC or tablet. You won't have to endure rain-soaked walks to get to class. You can learn from the comfort of your favorite coffee shop or at home in your pajamas.
Tips on How to Succeed in Online Classes
Although online classes have numerous benefits, they require just as much, if not more energy and time as traditional classrooms. Therefore, if you are considering taking online classes, ensure that you're ready to succeed. You'll have to set aside time to watch lectures, study textbooks, and complete assignments. Self-discipline is crucial for remote learning.
Determine whether you're a morning or a night person
If you're a morning person, begin your day by checking online class discussions and replying to your classmates. While you won't have to do this every day, don't wait for the last day to do all the work. Similarly, if you're a night person, finish off your day by completing any assignments. Remember to check the due dates of your assignments in the syllabus, because online assignments will have a fixed date and time when you should submit them.
Be persistent
Most of those who succeed in online education are those who are ready to tolerate the technical problems they face and seek assistance when needed. Online learning requires internal motivation, independence, and a strong sense of responsibility.
Create a conducive study environment
If you have a busy personal life at home and cannot concentrate on your work, leave your house whenever you want to study or complete assignments and find a quiet place. This can be just outside your house on the porch, in the library, or in a coffee house. Setting aside time away from your busy life will be essential to your success in an online course.
Be a good time manager
The flexibility of online classes can be a big disadvantage to those who are fond of procrastinating. Such students are unable to commit to their study schedule and cannot complete their online assignments on time without a daily reminder from their instructors. To become a good time manager, follow these effective tips:
Read the course calendar provided by your instructor in the syllabus
Make your personal schedule on a weekly basis to track all assignments and exams
Stay organized
Do you want to go back to school and do it entirely online? If you're interested in studying health science, nursing, criminal justice, or other fields, ECPI University Online offers 100% online degrees to suit your needs. For more information regarding this exciting opportunity, connect with a friendly admissions advisor today.
It could be the Best Decision You Ever Make!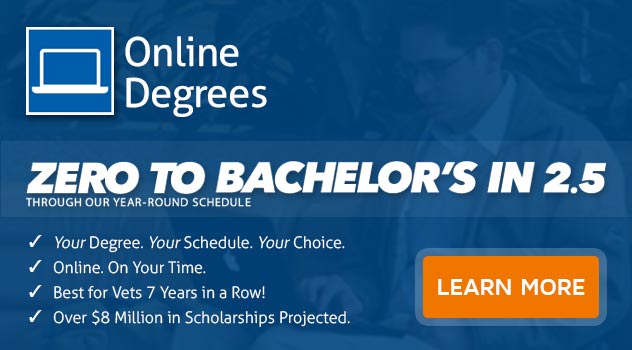 DISCLAIMER – ECPI University makes no claim, warranty, or guarantee as to actual employability or earning potential to current, past or future students or graduates of any educational program we offer. The ECPI University website is published for informational purposes only. Every effort is made to ensure the accuracy of information contained on the ECPI.edu domain; however, no warranty of accuracy is made. No contractual rights, either expressed or implied, are created by its content.
For more information about ECPI University or any of our programs click here: http://www.ecpi.edu/ or http://ow.ly/Ca1ya.