Going Back to College in Your 30s
Challenges & Benefits of Returning to School in Your 30s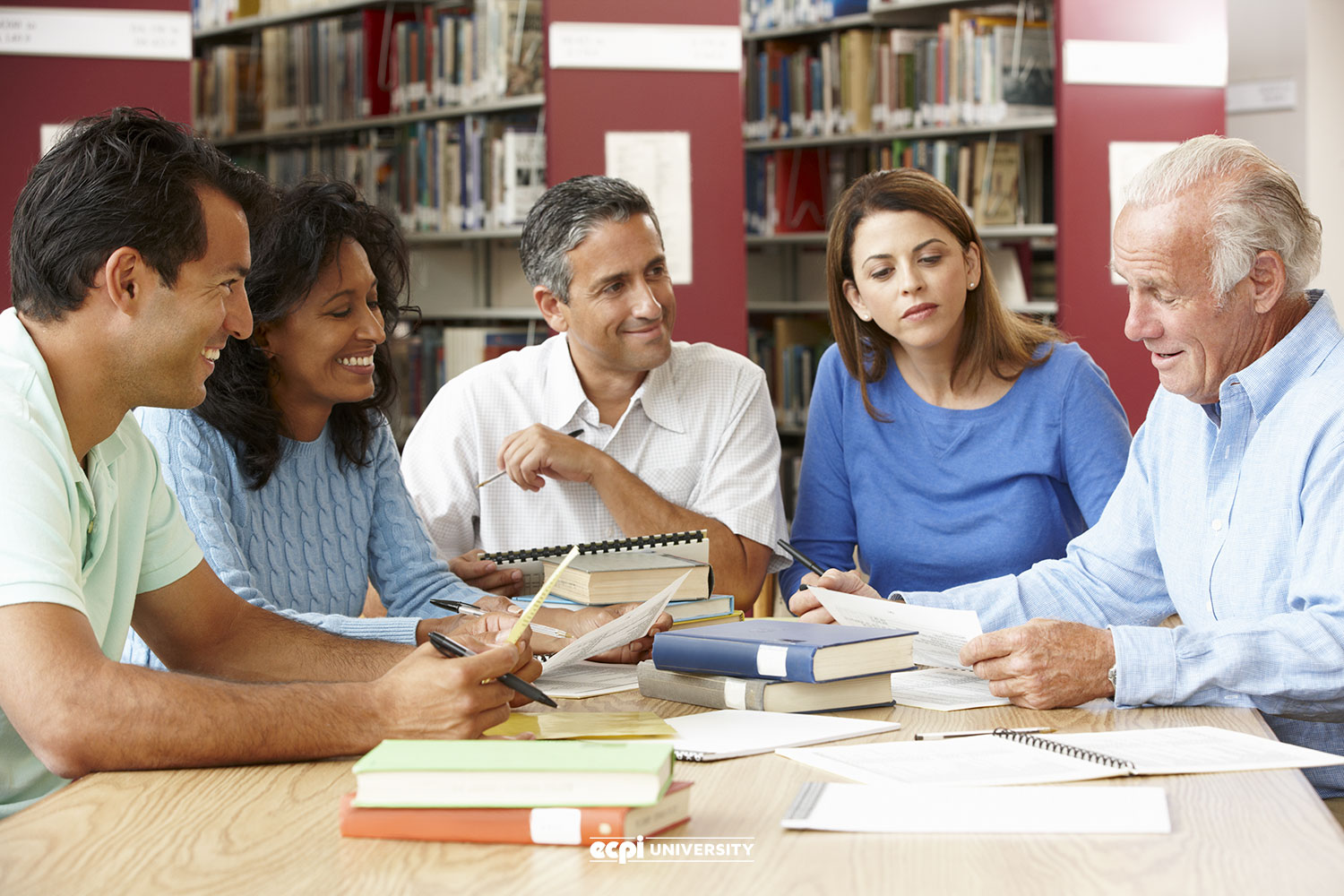 Going back to college in your 30s can be intimidating—but rewarding. It can be challenging to balance schoolwork along with work and family, but the benefits of earning a degree later in life can extend from your professional life to your personal life as well.
You may be worried that it's too late for you to go back to school, that you've forgotten lessons learned many years ago. But you may surprise yourself! Older, non-traditional students often study more, work harder, and gain significant benefits from investing in their education. Whatever your reasons for considering a return to academia, it's important to carefully weigh all your options and capabilities before making your decision.
Challenges of Going Back to College in Your 30s
One of the most common concerns of going back to college in your 30s is work/life/school balance. It can be difficult to make time for classes and studying when you also have a family or a full-time job (or both). Making a schedule to manage your time efficiently and prioritize your obligations can help. This could mean asking for help from your support network of family and friends or discussing your hours at work with your boss. You may be able to reach an agreement with management to reduce your hours while you are in school.
Many students who return to college in their 30s are worried about adjusting to an academic environment. If you haven't been in a school setting for a decade or more, it may be difficult to fall back into the habits of completing assignments, studying for exams, and attending class. You may find it helpful to reach out to classmates and instructors to form a supportive community, and be sure to take advantage of student resources, such as tutoring services, weekend workshops, or extra credit assignments.
Benefits of Going Back to College in Your 30s
Aside from the challenges, there are a great many benefits to going back to college in your 30s. Obviously, you could earn a degree. This could open new doors to exciting opportunities and possibilities. A college degree program does more than educate students about a particular topic—it works to develop a more well-rounded individual with both hard and soft skills. A college degree could open new opportunities, introduce new industries, and reveal dormant passions.
Professional growth and personal development happen as you learn new skills, gain more knowledge, and engage with your industry's community. Taking on new challenges, making progress, and achieving academic goals could improve self-confidence, self-worth, and self-esteem, all of which could benefit you and your life in several ways.
Connecting with other students and building an industry network is one of the most beneficial opportunities of returning to college in your 30s. Regardless of whether you choose to study on-campus or learn online (or a combination of both) you'll have the chance to interact with other students, people from different places and lifestyles. Not only could you make new friends or industry connections, but you could also learn from such diverse individuals.
Going back to college in your 30s could help you switch fields, find professional fulfillment, challenge yourself, make new friends, and set a wonderful example for your family.
Tips for Going Back to College in Your 30s
If it's been a while since you were in a classroom, going back to school in your 30s can seem intimidating. That's why it is important to take advantage of the academic resources provided for your academic success. Many universities offer free tutoring, advising, and counselling for academic and professional development. Be sure to ask about any scholarships or tuition matching opportunities you may be eligible for.
Research potential colleges and universities carefully to find the right choice for your lifestyle and goals. For example, some schools offer classes during days, evenings, and weekends to better accommodate busy adult learners with full schedules. Talking to an admissions advisor can help you decide what's right for you.
Setting realistic goals and expectations is also helpful. College is meant to be challenging no matter what age you attend it, so expect to work hard and overcome obstacles. Be patient with yourself, and actively seek support and encouragement from your family, peers, and fellow students.
Some tips for non-traditional 30-something students' success include:
Develop a schedule and adhere to it. Include class time, study time, work, family obligations, and any other responsibilities. It can be easier to plan ahead when it is all laid out in front of you.
Build a support network of friends, family, coworkers, students, and university faculty & staff. Study groups can be a great way to stay engaged and on-track.
Utilize support services and other resources created for students. Tutoring, academic advising, and financial aid are typically available at most colleges.
Ask for help when you need it. Instructors and advisors are there to help you succeed.
Stay motivated. It can be easy to get distracted or discouraged. When you're feeling overwhelmed or stressed, try to remember why you started this endeavor.
Going back to college in your 30s can be daunting, but it can also be exciting! You'll need to work hard, stay dedicated, and manage your time carefully, but the benefits of earning a degree can offset this commitment. Whatever your reason for returning to school, keep your focus on the goal and think of all the new opportunities you could find on the other side.
Are You Ready to Enroll?
At ECPI University, we welcome non-traditional learners of every age. In fact, most of our students are in their 30s or 40s (and beyond). Contact our friendly admissions representatives to learn more. It could be the BEST decision you ever make!