Happy YOU Year!
It's Never Too Late for a Fresh Start.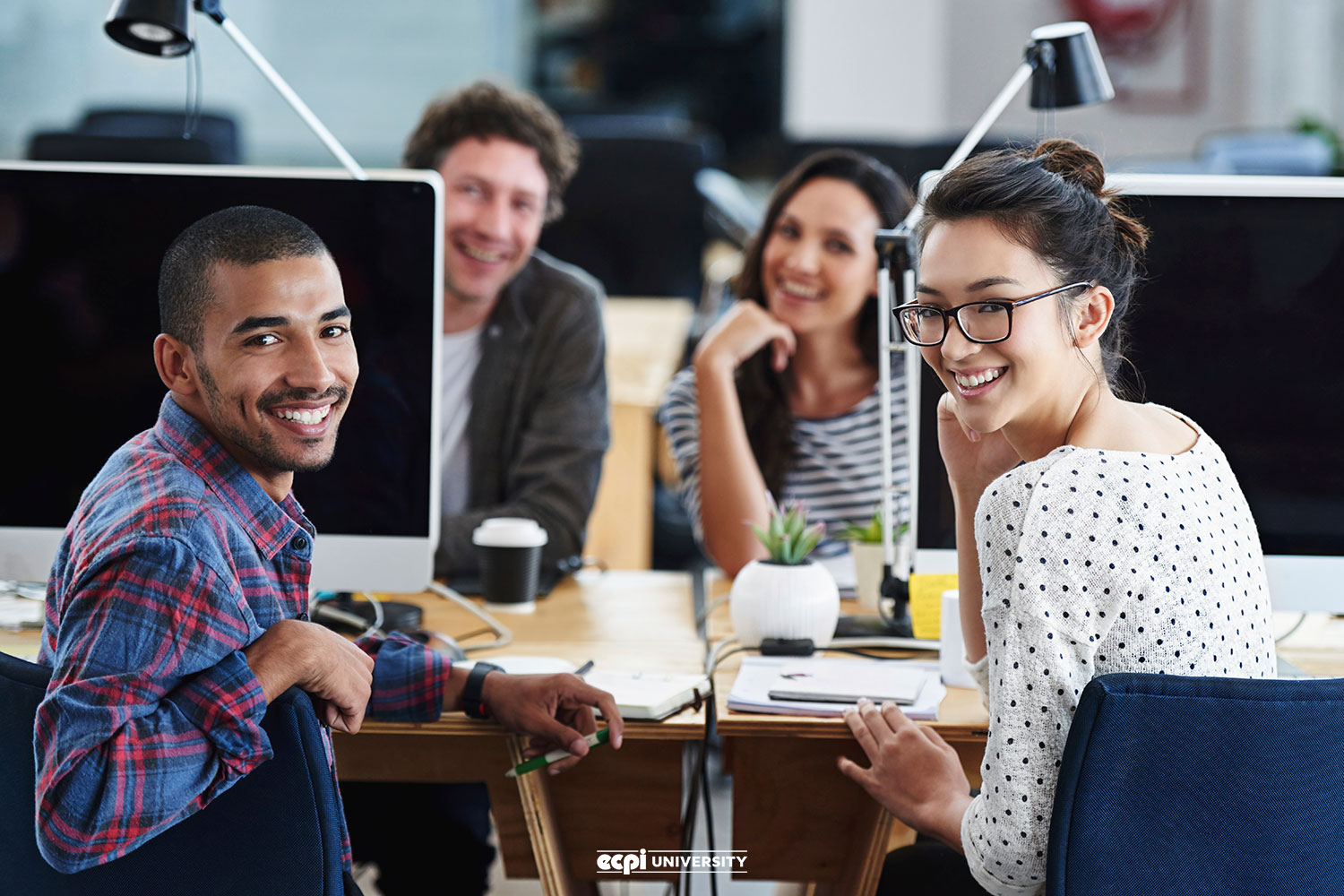 Enrolling in our accelerated degree programs now means you could graduate with an associate degree as early as next year. What does this mean for YOU?
YOU Could Graduate Faster.
ECPI University offers accelerated degree programs to help students earn a bachelor's degree in as little as 2.5 years. This is made possible by our short 5-week terms, in which students complete two courses and earn credits quickly. It is a challenging endeavor, but our alumni often say it was the BEST decision they ever made.
YOU Could Learn by Doing.
When students are allowed to immerse themselves in their education, practice the skills they're learning, and use industry-standard equipment in class, they're learning by doing. You'll find lecture halls and textbooks at ECPI University—but they're coupled with practical labs and learning exercises to ensure student comprehension. That's why our alumni are renowned for graduating with tangible experience on their resumes.
YOU Have Online Options.
Because many ECPI University students are adult learners, work/school balance is a frequent concern. We offer classes on-campus, online, and via hybrid approach. We also offer on-campus courses during the day, evening, and on weekends. We've worked hard to create an option for every learner, because we believe that higher education should be accessible to everyone.
YOU May Be Eligible for Tuition Assistance.
ECPI University partners with hundreds of companies across the country who want to offer additional education benefits to their employees. Ask your Human Resources representative or contact our Admissions team directly to find out if your employer is a partner.
YOU Could Learn More at an Open House.
ECPI University holds Open Houses each year in January, April, and August! Register to attend this upcoming event Here.
ECPI University Open House
January 14, 2023
10:00am - 4:00 pm 
Culinary Institute of Virginia Open House
January 14, 2023
10:00am - 2:00pm
Contact ECPI University now to learn how you could change your life through education. We offer a variety of degree programs designed for busy, adult learners including Technology, Nursing, Health Sciences, Business, Criminal Justice, and the Culinary Arts.
Join the ECPI University Community!
DISCLAIMER – ECPI University makes no claim, warranty or guarantee as to actual employability or earning potential to current, past or future students or graduates of any educational program we offer. The ECPI University website is published for informational purposes only. Every effort is made to ensure the accuracy of information contained on the ECPI.edu domain; however, no warranty of accuracy is made. No contractual rights, either expressed or implied, are created by its content.
For more information about ECPI University or any of our programs click here: http://www.ecpi.edu/ or http://ow.ly/Ca1ya.