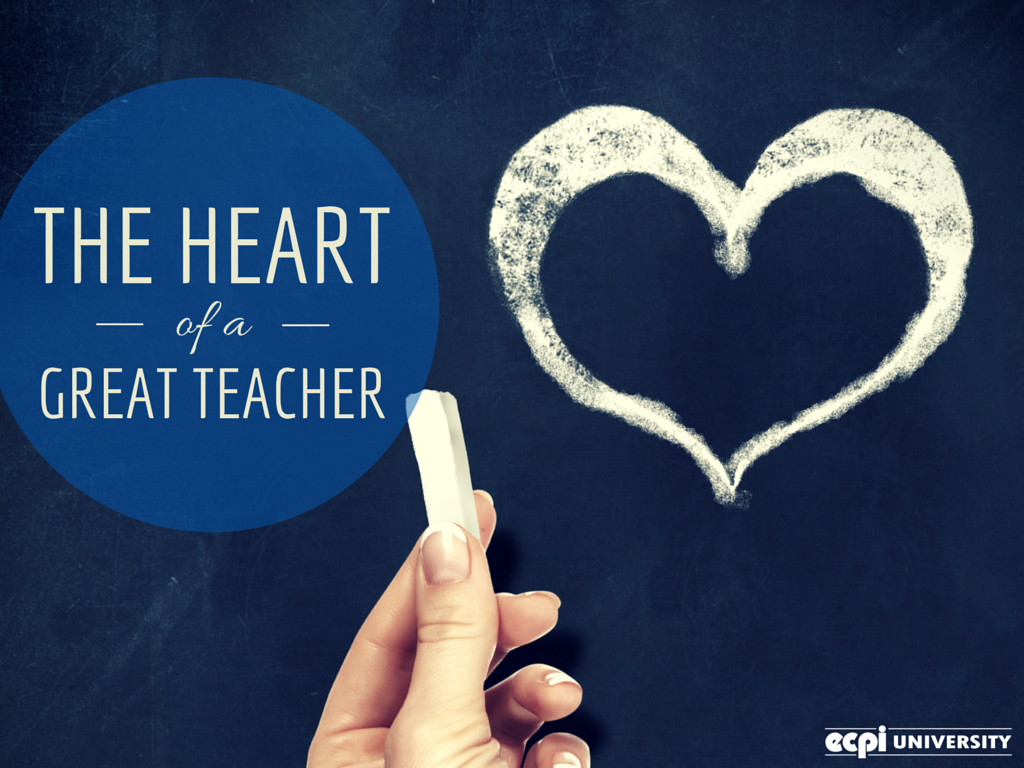 A recent article featured in the blog edutopia celebrates the traits that mark outstanding educators. In her post, The Heart of Teaching: What It Means to be a Great Teacher, Rusul Alrubail identifies six characteristics that are most noteworthy.
She says great teachers are:
Kind
Compassionate
Empathetic
Positive
Relationship Builders
Inspirational
With those qualities in mind, here are some ECPI University faculty members that embody the spirit of a great educator.
Our Instructors are Kind

Jack Labudzik is a tireless volunteer, always looking to help others. A member of the Computer and Information Science faculty at the Richmond/Moorefield campus, he was recently honored with the Levi McGlothlin Community Service Award by the Virginia Community Colleges Association. Since 2002, Mr. Labudzik has been the administrator of the National Technical Honor Society, is faculty advisor to the web club, and has been a perpetual volunteer for such causes as feeding the homeless, Toys for Tots, and Virginia Blood Services.
Our Instructors are Compassionate

Salayne Escalante has great concern for those who are unable to receive proper dental care. The Program Director of the Dental Assistant program at the Northern Virginia campus, she is a frequent volunteer with Missions of Mercy, an organization dedicated to serving the uninsured and underinsured. Whenever possible, she brings along students to join her. "For these students, this is a life-changing event," says Escalante. "They receive a tremendous amount of hands-on experience, plus they are able to help people who are in great need. That's a combination that's hard to beat."
Our Instructors are Empathetic

A Computer and Information Science faculty member at the Raleigh campus, Erla Beegle realizes she is fortunate in that she's been able to get an education and pursue her chosen career. She knows others aren't so lucky. A bona fide "Super Geek" (yes, that is an actual title), with the non-profit Kramden Institute, Ms. Beegle works with volunteers to refurbish computers that would otherwise be discarded which are later donated to schools and children in economic need.
"I always try to encourage ECPI students and alumni to donate their time to various Kramden events," says Ms. Beegle. "You learn a lot, have fun, meet great people and, of course, it's very rewarding." Kramden Institute is a valued ECPI University externship partner. Out students gain experience in repairing computers, laptops and monitors at Kramden while meeting people in the field of EE and IT.
Our Instructors are Positive
Imagine spending decades trying to free yourself from the grip of Saddam Hussein and coming out of the experience with a positive attitude and your faith intact. That's exactly what happened to Dr. Jamal Aldajaei. A member of the Chemistry faculty, he was first jailed as a political prisoner in 1983 when he refused to sign a document pledging allegiance to Saddam Hussein's Ba'ath Party.  He endured torture and multiple imprisonments over the years, but persevered. In 2005, he and his family were eventually able to immigrate to America.
Unable to find work in his profession as a chemist, he and his wife were advised to seek jobs in the service sector. While enduring life in high-crime neighborhoods, Aldajaei remained optimistic. With the help of people he refers to as "guardian angels," he was able to enroll in school and earn his PhD. "I love teaching at ECPI University," says Dr. Aldajaei. "Many of my students are struggling to balance work, family, and academics. "I try to share my experiences with them in order to provide encouragement. I say, 'if I can do it, so can you!'"
Our Instructors are Relationship Builders

Not long ago, the National Minority Technology Council (NMTC) presented its Chairman's Award for Excellence in STEM Education to Dr. Paul Nussbaum, ECPI University's Director of Faculty Development. The award was given in recognition of Dr. Nussbaum's leadership in the creation of the Teachers Teaching Teachers program which is offered at ECPI University's Richmond campus. Teachers Teaching Teachers is a STEM program that helps nearby public school teachers gain their re-certification and also delivers STEM to the classroom. These classes are heavily subsidized by ECPI University to make them affordable for teachers on a budget.
Our Instructors are Inspirational
If you have had the pleasure of getting to know the instructors at ECPI University, you know they are an inspiring bunch. It may be our up close and personal teaching style, small class sizes, or the fact that each of our teachers truly believes in the power of education. Maybe it's just a perfect combination.
To learn more about ECPI University and its outstanding faculty members and students, visit our blog. It's filled with stories that embody the qualities that reflect ECPI University's core values – Excellence, Professionalism, Commitment, and Innovation.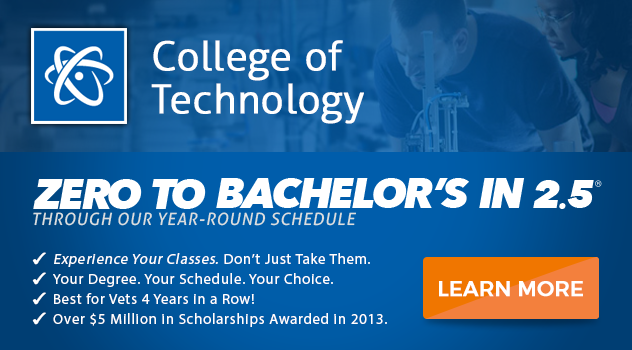 DISCLAIMER – ECPI University makes no claim, warranty or guarantee as to actual employability or earning potential to current, past or future students or graduates of any educational program we offer. The ECPI University website is published for informational purposes only. Every effort is made to ensure the accuracy of information contained on the ECPI.edu domain; however, no warranty of accuracy is made. No contractual rights, either expressed or implied, are created by its content.
For more information about ECPI University or any of our programs click here: http://www.ecpi.edu/ or http://ow.ly/Ca1ya.