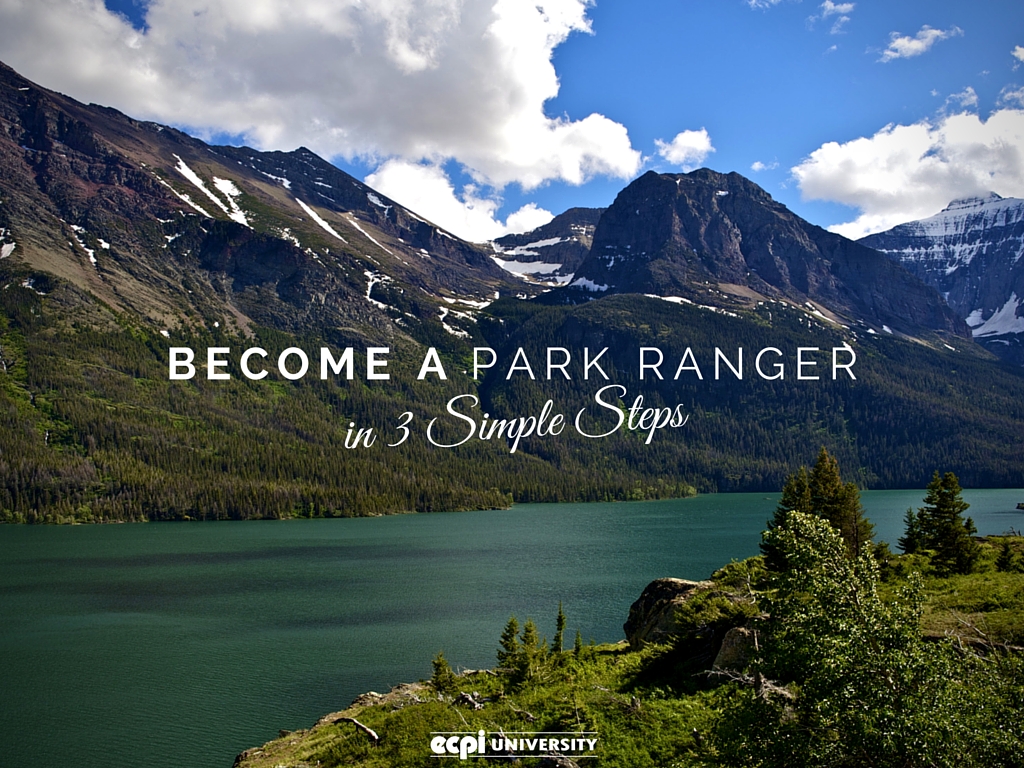 If you want to become a park ranger, you really only need three things: a nice wide-brimmed hat, the first name Bob, and complete familiarity with the life cycle of the common weasel. No kidding—nearly every ranger you meet will go by "Ranger Bob," and feel free to test this. Beyond those three basic requirements, anything else is just extra lacing on the handcrafted leather wallet, you might say. Well, not exactly. Using our trusty compass, let us turn away from the well-worn path of hats, weasels, and Bobs and take our own hike into the uncharted territory of becoming a park ranger. 
The Range of Park Ranger Options
Park rangers work in state parks as well as on federal lands. While attending school you do not have to decide right away whether you want to become a state or federal park ranger, and you should be careful to consider your entire range of ranger positions. All park rangering involves law enforcement of a sort, so begin by getting a good education in some fundamental aspects of park rangery: 
Coursework in criminal procedure, criminal law, investigations, and criminology
Classes in the softer side of ranger operations, like media relations for law enforcement officers, business and community policing
Learn to recognize that "rangery" is not a word
Working for The National Park Service

If you choose to pursue work with the National Park Service (NPS), you will be applying for a government position through their online system, which lists available jobs across all levels of the federal government. Scout the site. If you are good at scouting, you can uncover the tell-tale signs of a National Park Service Ranger job: 
Salary range: $48,403.00 to $62,920.00 annually for a minimum of 26 weeks' work and a maximum of 50 weeks' work
Location: Yosemite National Park, California
Position: A seasonal job with the Wilderness Branch of the Visitor and Resource Protection Division
For some people, an outdoor job is like being paid to be on vacation. Few places in America are as "outdoorsy" as the work locations of park rangers. The NPS has over 400 parks and offices staffed by park rangers, from Guam to Maine, from the U.S. Virgin Islands to Alaska. 
A Field Guide to the American Park Ranger
If you all turn to Diagram One of your Field Guide, you see a typical park ranger, resplendent in olive drab pants and khaki shirt. The wide-brimmed hat helps you stand out in a crowd, while the sturdy safety shoes protect your toes from rocks, logs and stray children. 
Note here, in Diagram Two on page XII of the Field Guide, the capacious cranium of the typical park ranger. (No, there are no diagrams—we're just messing with you.) Getting a solid education in criminal justice is an enormously important part of the journey, but so is having a natural love of nature and history. Most park rangers, whether state or federal, act as police officers and tour guides in historic sites, wilderness areas and forests. They are expected to regale visitors with tales of history, mystery and drama. 
A Career at the State Park Service
State park rangers have many of the same duties as NPS park rangers, serving to help the public at campsites, state parks, with boating and fishing, and at historic sites. Admittedly, state historic sites may not impress in quite the same way an NPS historic site, such as Alcatraz Island in San Francisco Bay. We are not saying you will be relegated to the Darwin Twineball Museum ("See The World's Largest Twine Ball Made By One Man!"), but you could end up at, say, the Koreshan State Park in Estero, Florida. In Estero you can teach tourists and schoolchildren all about the faithful few—very, very few—who thought we all live inside a giant, hollow sphere. The cult died off, leaving behind an unusually strange state park, indeed. 
Become a Park Ranger in Three Easy Steps
Like any good Field Guide, we can provide you the step-by-step method of becoming a park ranger: 
Get an excellent education by earning a Bachelor of Science in Criminal Justice
Apply to state or national agencies for work in their parks (state agencies may be listed as Parks & Recreation on state government websites; the national agency is the NPS)
While working your way through the application process, expand your skills by studying nature, swimming to Alcatraz, camping, hunting, fishing, talking to large groups of people (malls are good), and hiking
The Natural Habitat of the Scholar
An excellent place to earn your Bachelor of Science in Criminal Justice is at ECPI University, where in just 2.5 years you could get your degree and pursue your dreams of being a park ranger. Contact ECPI today, or stop by. You can find us by tracking our distinct paw prints in the underbrush. It could be the Best Decision You Ever Make!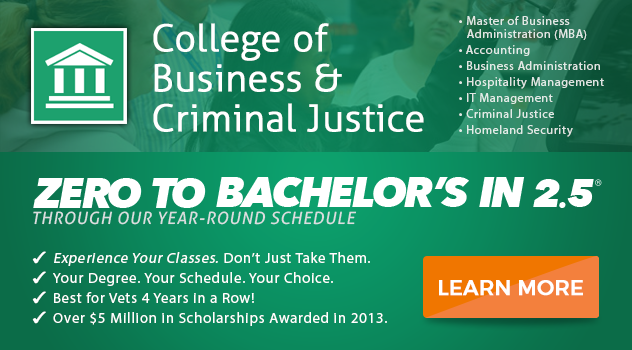 DISCLAIMER – ECPI University makes no claim, warranty or guarantee as to actual employability or earning potential to current, past or future students or graduates of any educational program we offer. The ECPI University website is published for informational purposes only. Every effort is made to ensure the accuracy of information contained on the ECPI.edu domain; however, no warranty of accuracy is made. No contractual rights, either expressed or implied, are created by its content.
Gainful Employment Information – Criminal Justice - Bachelor's
For more information about ECPI University or any of our programs click here: http://www.ecpi.edu/ or http://ow.ly/Ca1ya.