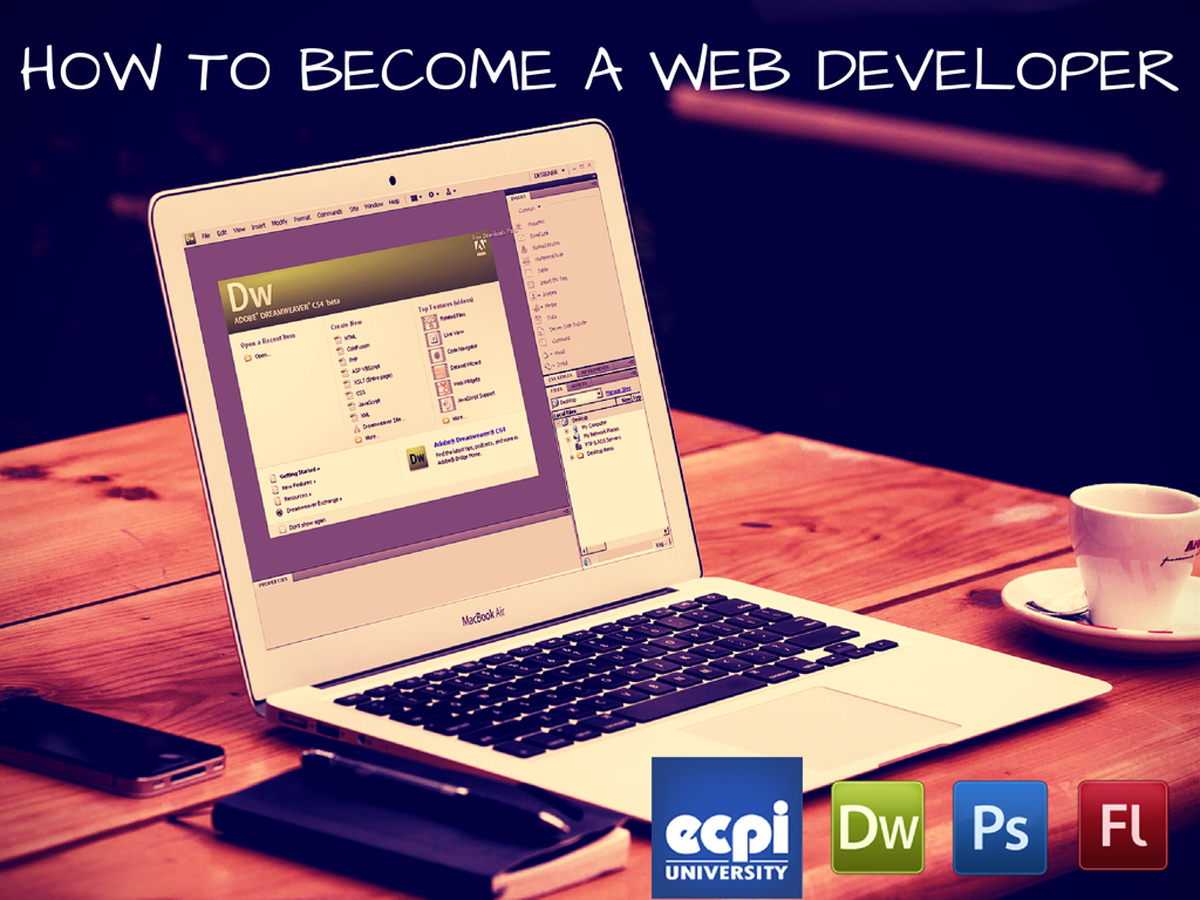 Websites have become the primary method for companies to conduct business on the internet. Gone are the days when websites were no more than electronic brochures. Today's websites are dynamic and interactive and they require web developers who can maximize their potential as a communication tool and revenue generator. In addition, websites have become the primary way to communicate and educate potential customers, clients and employees and a place to build online communities that can provide support, help and guidance for a company's products or services.
Here is a brief list that outlines the day-to-day tasks web developers perform:
Meeting with owners to determine needs and website features
Creating and debugging applications
Writing code using programming languages such as HyperText Markup Language (HTML) or XML
Working with graphic artists to determine website layout
Designing layout of the site, including videos, pictures, and text
Monitoring website traffic
The main objective is to make a client's vision of their website a working reality based on their specific needs.
What is the outlook for the web development industry?
Employment of web developers is projected to grow as eCommerce grows and becomes more profitable. Online purchasing and eCommerce is projected to grow faster than the overall retail industry. As a result, demand for web developers will likely increase.
According to the United States Department of Labor, employment of web developers is projected to grow 20 percent from 2012 to 2022, faster than the average growth for all other careers. There will be an increased number of opportunities in the web design of websites for mobile devices as well.
The median annual wage for web developers was $62,500.00, (according to the Bureau of Labor Statics) or about $30 an hour in May 2012 (based on a 40 hour work week, 52 weeks a year).
What are the educational requirements for a career in web development?
An Associate of Science or an Associates of Applied Science degree in Computer and Information Science is a common requirement for an entry level web developer position. However, for more technical positions such as web architect, employers generally require a Bachelor of Science in Computer and Information Science or other computer science field.
ECPI University offers both associate and bachelor degree opportunities. Web developers need to have a thorough understanding of HTML as well as other programming languages, such as JavaScript or SQL. ECPI University offers degrees covering all aspects of web development. A full-time student can complete an associate's degree in 1.5 years and a bachelor's degree in 2.5 years.
For more information on web development, computer programming, or furthering your education, contact ECPI University.
DISCLAIMER – ECPI University makes no claim, warranty or guarantee as to actual employability or earning potential to current, past or future students or graduates of any educational program we offer. The ECPI University website is published for informational purposes only. Every effort is made to ensure the accuracy of information contained on the ECPI.edu domain; however, no warranty of accuracy is made. No contractual rights, either expressed or implied, are created by its content. 
Gainful Employment Information
For more information about ECPI University or any of our programs click here: http://www.ecpi.edu/ or http://ow.ly/Ca1ya.