How Can a Nurse Earn More Money by Becoming a BSN?
Recently, Bloomberg reported about the growing need for nurses around the country – and recommended more schools train nurses. This is not new. Nurses are the backbone of our healthcare system. As more positions open up every day, we continuously need more nurses.
Because of the increasingly complex healthcare system, having a BSN degree is more beneficial than ever before. More and more healthcare employers are now opting to hire nurses with a bachelor's degree in nursing (BSN). This new trend rings true for Magnet-designated hospitals that have been recognized by the American Nurses Credentialing Center for their excellent patient care delivery. Additionally, hospitals seeking a Magnet® status are required to hire at least 80 percent, baccalaureate-prepared nurses.

Benefits of Becoming a BSN
A BSN degree could open more job opportunities
Many nursing jobs, especially those that have management roles require applicants to hold a BSN or higher. Today, a bachelor's degree is essential for many nursing occupations, and it is necessary for any nursing position at most hospitals.
Recognizing the significance of having a more educated staff, many healthcare institutions are now requiring all their nurses to hold a BSN even in positions that would normally only require an associate's degree. Because this practice is becoming more common, you will need to have a BSN to qualify for the majority of the available nursing jobs.
You will sharpen your nursing skills
According to the American Association of Colleges of Nursing (AACN), some of the benefits of a BSN include:
Reduced failure-to-rescue rates
Reduced patient mortality rates
Improved research and professional integration skills
High proficiency at performing diagnoses
Though impressive, this shouldn't be a surprise because one of the goals of higher education in nursing is to ensure that nurses are knowledgeable. Earning a BSN will mold you into a better nurse.
You'll qualify for leadership positions
Almost every career has an entry-level position. While there's an egalitarian nature to nursing whereby all nurses feel like they are in this together, there are some hierarchies. Nurse manager jobs and other higher level nursing positions require a BSN. If you want to move up the hierarchy in your nursing career, a BSN is essential.
Increased confidence
Think of your accomplishments, from graduating high school to getting your first job. Your accomplishments make you feel great. Now think about how you will feel as you receive your BSN. As a nurse, you have a lot riding on your shoulders.
Sometimes you meet sick patients, other times you are faced with life and death situations. At such times, you may experience fear. When you encourage yourself to get your BSN, you will be equipping yourself with one more tool: confidence.
You will probably get a salary increase
Higher paying jobs often require a bachelor's degree, as do nursing graduate programs, which can open the doors to the highest-paying jobs in the nursing field like nurse midwife, nurse practitioner, clinical nurse specialist, and nurse anesthetist. Earning your BSN won't increase your salary overnight, but it will make you eligible for other high paying nursing job positions.
Benefits of RN-to-BSN
If you're a registered nurse with an associate degree in nursing and you want to take your career to the next level, your next step should be to earn a BSN. Apart from the wide array of career options and better salary, you should be able to provide assistance that is more professional to patients through increased administrative responsibilities.
RN-to-BSN programs strive to equip nurses with the needed skill sets to deliver a greater level of care in the modern healthcare system. According to the AACN, these programs focus mainly on three important areas:
Skill building: Transitional and advanced technical abilities that enable nurses to enhance their practice and provide medical assistance to a wide range of patients.
Professional development: Communication, leadership, and critical thinking among other competencies that empower nursing professionals to collaborate effectively with their colleagues.
Cultural awareness: Nurses have the opportunity to study and understand the religious, racial, and socioeconomic factors that influence the delivery of nursing care.
Are you an RN looking to move ahead in your career? If you want to earn a Bachelor of Science in Nursing, consider ECPI University for the education you need. For more information on this exciting program, connect with a friendly admissions counselor today.
It could be the Best Decision You Ever Make!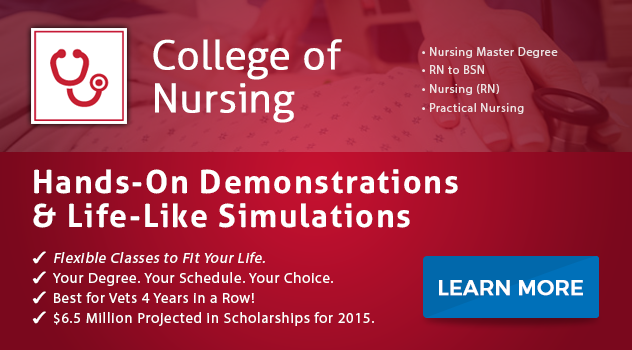 DISCLAIMER – ECPI University makes no claim, warranty, or guarantee as to actual employability or earning potential to current, past or future students or graduates of any educational program we offer. The ECPI University website is published for informational purposes only. Every effort is made to ensure the accuracy of information contained on the ECPI.edu domain; however, no warranty of accuracy is made. No contractual rights, either expressed or implied, are created by its content.
Gainful Employment Information – RN to BSN - Bachelor's
For more information about ECPI University or any of our programs click here: http://www.ecpi.edu/ or http://ow.ly/Ca1ya.