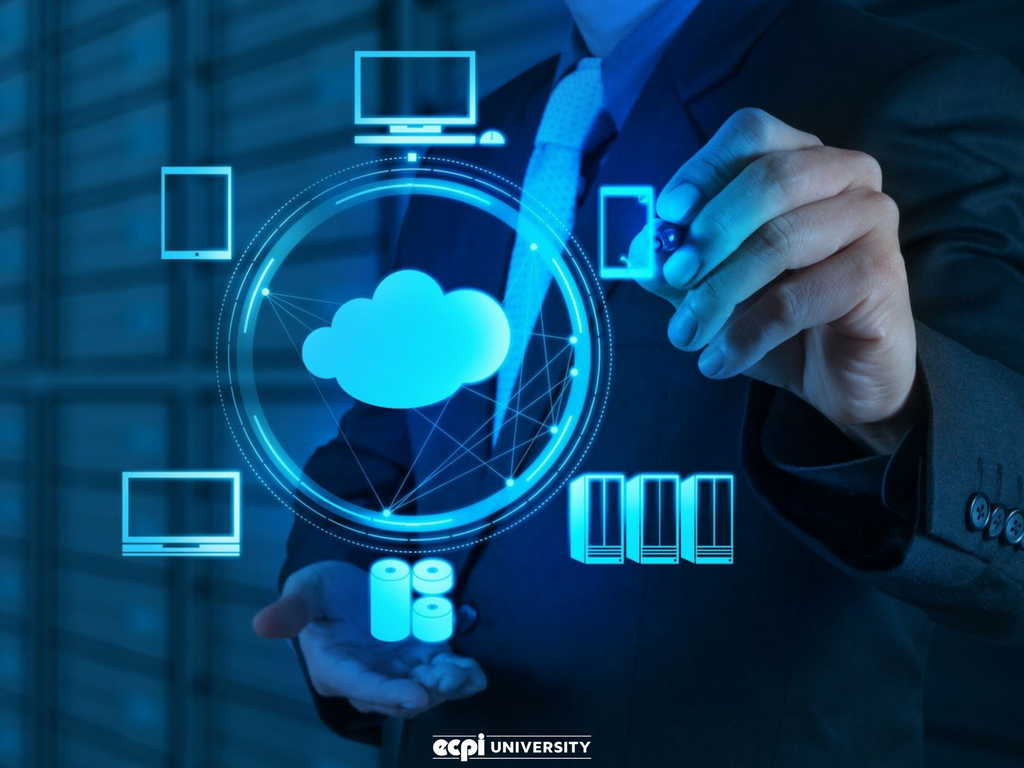 How Can Cloud Computing Improve Security?
Cloud computing is the delivery of computing resources such as databases, storage, servers, networking, analytics, software, and more; from applications to data centers over the internet. Simply put, instead of accessing data and programs from your computer's hard drive, you do it over the internet. This allows the users to enjoy elastic resources that can be easily scaled down or up to satisfy demand. The service offers users a metered package so that you're only charged for what you use, and the convenience of self-service allows you to access all the services you need at the click of a button.
Types of Clouds
Public Cloud
Public clouds are operated and owned by firms that deliver quick access over a public network to cheap computing resources. You don't need to purchase software, hardware, or supporting infrastructure with the public cloud, as this is offered by the service provider.
Private Cloud
A private cloud is an infrastructure operated exclusively for a single party. Cloud's efficiencies can help private clouds to operate without multi-tenancy, while providing more control of resources.
Hybrid Cloud
A hybrid cloud utilizes a private cloud basis in conjunction with the tactical incorporation and use of public cloud services. The reality is that a private cloud cannot happen in isolation from the rest of a business's IT resources and the public cloud. Many businesses with private clouds will progress to manage workloads across public clouds, private clouds, and data centers and in the process create hybrid clouds.

Types of Cloud Services
Software as a Service (SaaS)
SaaS is a cloud-based application that's operated on a distant computer in the cloud. It is owned and operated by third parties that connect to users' computers via the internet and, sometimes, a web browser.
Platform as a Service (PaaS)
This method delivers a cloud-based atmosphere with all that is required to support the whole lifecycle of construction and conveying web-based (cloud) applications. This is without the complexity and cost of purchasing and handling of the accompanying software, hardware, hoisting, and provisioning.
Infrastructure as a Service (IaaS)
This is the most basic cloud computing service, and offers businesses with computing assets comprising networking, servers, storage, and data center space on the basis of pay-per-use.
How Can Cloud Computing Help Improve Security?
As firms transfer more and more of their infrastructure and data to the cloud, it's paramount for the question of security to be addressed. Cloud security delivers numerous levels of control in a network infrastructure to afford protection and continuity. It's a necessary component in creating an atmosphere that works for businesses all over the world. The advantages of cloud computing may be affordably attained by associating with advanced private cloud computing providers, in a manner that does not endanger your business's security.
Data Security
In today's era of data breaches, cloud computing security solutions offer security protocols to protect sensitive transactions and information, ensuring that a third party does not tamper or eavesdrop on data in transit.
Protection Against DDoS
With the ever-increasing distributed denial of service attacks, a top cloud computing security solution concentrates on measures to stop large quantities of traffic intended for a business's cloud server. This involves checking, absorbing, and scattering DDoS attacks to reduce the danger.
Regulatory Compliance
Top cloud computing security solutions aid businesses in controlled industries by managing and preserving improved infrastructures for compliance, and to safeguard financial and personal data.
Flexibility
With a cloud computing solution, you get the level of security necessary for your business whether you're scaling up or down. During high traffic periods, you can protect your servers from crashing by scaling up the cloud solution. During slower periods, you can then scale back down to lessen costs.
Why Study Cloud Computing
Cloud computing offers businesses a wide array of industries the competitive advantage of the cloud, as it provides efficiency and a scalable platform for innovation. This is why businesses are moving their systems and processes into the cloud.
Cloud Computing is changing the job descriptions of those in the IT field. With an education in cloud computing, you could have the unique opportunity to help shape the future of digital data storage.
Are you interested in the world of cloud computing? If you want to earn a Bachelor of Science in Computer and Information Science with a Major in Cyber and Network Security - Cloud Computing Track, ECPI University offers this degree program at an accelerated rate. For more information, connect with a friendly university admissions advisor today.
It could be the Best Decision You Ever Make!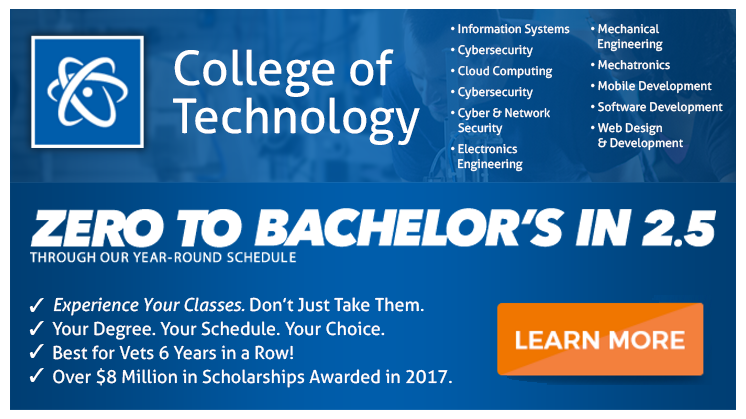 DISCLAIMER – ECPI University makes no claim, warranty, or guarantee as to actual employability or earning potential to current, past or future students or graduates of any educational program we offer. The ECPI University website is published for informational purposes only. Every effort is made to ensure the accuracy of information contained on the ECPI.edu domain; however, no warranty of accuracy is made. No contractual rights, either expressed or implied, are created by its content.
For more information about ECPI University or any of our programs click here: http://www.ecpi.edu/ or http://ow.ly/Ca1ya.