How Can I Become a Nurse if I Already have a Bachelor's Degree?
Why did you choose your original degree program? Did you pursue a course of study that you were passionate about? After graduation, some degree holders realize that their original plan doesn't fulfill all of their needs. Feelings of regret can drive them to seek out new ways to apply their existing knowledge and skills.
Nursing could offer flexibility, satisfaction, and a chance to use your talents to change lives for the better. How can you use your current bachelor's degree to start a career in nursing?

What is an Accelerated BSN?
Accelerated Bachelor of Science in Nursing (BSN) degree programs can use some of the college credits you earned for your previous degree to reduce the time it takes to complete a nursing degree. General requirement classes like English, history, and electives that don't directly apply to your goals are skipped. This means you spend your class time concentrating on developing the skills needed to be a successful RN.
More than skipping repetitive general requirements, accelerated learning programs are highly customizable. Many courses are self-paced. Students can work as quickly as they like to complete their program earlier. Those who need extra time on some subjects can ensure they reach a satisfactory level of comprehension.
 A combination of online learning and in-class participation give learners the ability to study around work schedules and other important obligations. This format makes these programs ideal for working adults.
There are some minimum requirements for BSN program applicants:
Your existing bachelor's degree must be from an accredited school.
Your degree GPA must be at least 2.5.
The cumulative GPA of your science classes must be at least 2.75.
Other documentation and testing are required to complete a nursing program application. However, if your previous educational experience does not meet these minimums, you may need to take additional classes before applying to a BSN program.
Science and Math Requirements
BSN programs put a lot of emphasis on science and math courses. To qualify for a BSN program using your existing credits, these classes are required:
Anatomy and physiology, with labs
Microbiology
Statistics
Chemistry
Human Growth and Development
Psychology or Sociology
You must have completed these classes as part of your existing degree's coursework. The basic knowledge these classes teach prepare nursing students to understand medical concepts and patient procedures.
Even if your degree is not science related, your credits still count. As long as you prove proficiency with an average GPA of 2.75 for your science courses, you can use your previous experience to shave years off of your BSN.
The Benefits of the Nursing Lifestyle
Nursing is hard work and not always glamorous, but there are some undeniable benefits to the nursing lifestyle: 
Highly customizable: Nursing offers you the chance to do it all! You can travel the world helping people live healthier lives, work to implement public health strategies that strengthen communities, or assist individuals in living their best. Continuing education requirements make it easy to create your own path.
Flexible scheduling: Healthcare facilities such as hospitals are open 24/7. You can build your nursing schedule however you like! 
Nurses are on the cutting edge. If technology excites you, the medical field has what you're looking for. New developments in imaging, robotics, and experimental therapies are changing what is possible every day. 
Are you interested in nursing? If you want to earn a Bachelor of Science in Nursing and have already completed a bachelor's degree, ECPI University offers the Bachelor to BSN Nursing Program at its Orlando campus. For more information about this exciting opportunity, connect with a helpful admissions counselor today.
It could be the Best Decision You Ever Make!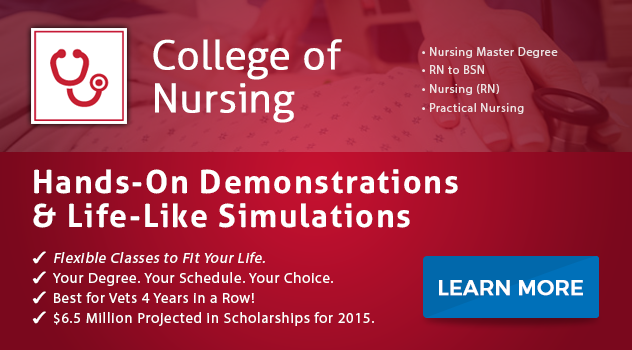 DISCLAIMER – ECPI University makes no claim, warranty, or guarantee as to actual employability or earning potential to current, past or future students or graduates of any educational program we offer. The ECPI University website is published for informational purposes only. Every effort is made to ensure the accuracy of information contained on the ECPI.edu domain; however, no warranty of accuracy is made. No contractual rights, either expressed or implied, are created by its content.
For more information about ECPI University or any of our programs click here: http://www.ecpi.edu/ or http://ow.ly/Ca1ya.