How Can I Become an IT Manager with a Bachelor's Degree?
With today's technological advancements, taking a degree course in information technology (IT) could be a perfect move. You've probably worked hard to make an impact in your entry-level IT job. So, how can you prepare yourself for a more fulfilling role in the industry as an IT manager? First, a bachelor's degree could help you stand out from your competitors.
If you don't have a bachelor's degree already, it could be time to advance your education and work your way up the corporate ladder. Becoming an IT manager will give you the leeway to leverage your valuable experience in the field to lead and mentor a group of IT professionals. Moreover, IT managers have a better earning potential than regular IT staff.

IT Management Overview
IT professionals are critical to the operation of any business. They are the people to go to when computers or networks require routine maintenance or troubleshooting. IT managers play a central role in the daily operation of every workplace. IT systems need to be properly configured, installed, and maintained to allow organizations to operate at peak efficiencies.
A degree in IT management usually entails coursework in business administration as well a practical knowledge in information technology management. It equips you with everything you need to enter the IT Management field.
Most IT Management programs are designed to prepare graduates with:
Classes in IT management, accounting, and entrepreneurship with emphasis on international business
Advanced courses in IT communication, databases, programming, and networking
Coursework in global marketing and operations optimization
Project-based coursework in simulating real-world scenarios
Senior projects aimed at developing entrepreneurship skills
Workplace experience with industry externships.
Skills needed to become an IT manager
IT management requires more than just technical expertise. To become successful IT manager, you'll need practical knowledge in the field as well as communication and leadership abilities. An IT manager also needs customer service skills to work with external clients and financial skills to create and manage IT budgets.
What it Takes to be an IT Manager
Even with a bachelor's degree, don't expect to stroll into an IT management position as a fresh graduate with no substantial experience. As with most management positions, you need years of experience working in the field before you can effectively supervise other employees and oversee the entire department. You'll generally need about five years of experience working in the IT field. Some exceptions can be made for stronger candidates, though.
If you already have the relevant experience, the next step is to have strong academic credentials. Having a degree in IT management could be your best option. The course should provide you with a blend of technical and business management skills that will help you to successfully develop and manage IT solutions across multiple fields. Graduates should also develop strong knowledge in the latest IT trends like cloud computing, risk mitigation, and virtualization.
Making the Move
The job market is evolving drastically and the demand for an educated workforce is likely to increase. If you're looking to improve your standards of living and prospects in your career, earning a bachelor's degree could make all the difference. Earning a degree comes with a lot of benefits for you, your family, and your community at large. Basically, it can improve your earning potential, health, and the well-being of everyone around you.
Skilled IT managers make key contributions to the growth of any organization. Landing a role as an information technology manager will certainly take some time and effort. However, don't let the challenges discourage you from reaching your dream career.
Is a Bachelor's in IT Management for You?
Interested in learning more about IT management? Earn a Bachelor of Science Degree in Business Administration with a concentration in IT Management and begin your journey to becoming an IT manager. Contact one of our friendly admissions counselors at ECPI University today to start the conversation.
It could be the Best Decision You Ever Make!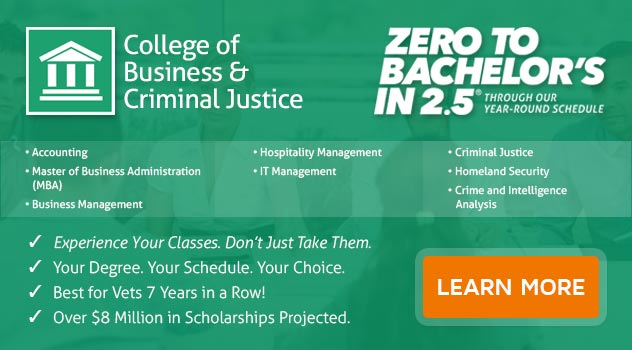 DISCLAIMER – ECPI University makes no claim, warranty, or guarantee as to actual employability or earning potential to current, past or future students or graduates of any educational program we offer. The ECPI University website is published for informational purposes only. Every effort is made to ensure the accuracy of information contained on the ECPI.edu domain; however, no warranty of accuracy is made. No contractual rights, either expressed or implied, are created by its content.
Gainful Employment Information – IT Management - Bachelor's
For more information about ECPI University or any of our programs click here: http://www.ecpi.edu/ or http://ow.ly/Ca1ya.