How Dangerous Are Cyber Attacks?
It's common to think about how dangerous something is in terms of what physical damage it could do. A tornado is dangerous because it can destroy property. A tiger is dangerous because it could assault a person. But what about an attack where nothing physical is touched, let alone destroyed?
Cybersecurity breaches can result in hackers making their way into bank accounts, medical records, social media accounts, and more. Without even meeting you, a hacker could leak your private details, fill prescriptions in your name, steal money from your accounts, or even demand payment not to do any of the previous crimes mentioned. When it comes to how dangerous a cyber attack is, the answer is potentially devastating. And the problem is only growing.
Do I Need to Worry about a Cyber Attack?
Everyone needs to be concerned with cyber attacks these days. It's a myth that only large corporations need to be concerned about hackers trying to get information or credit cards from them. After all, the records and credit cards they're looking for all belong to individuals, whether corporate employees or clients.
Bloomberg Technology reports that cyber extortion is on the rise with hackers now demanding the digital currency, Bitcoin, to unlock computers and return files to their regular state. Due to the fact it requires very little personal information to send and receive funds, Bitcoin is growing in popularity with hackers. This eliminates the hacker's need for banks and the safety procedures they require.
What are the Risks of Cyber Attacks?
As mentioned above, there are various ways a hacker can use your personal information or data to their benefit. A company of any size could lose their reputation and valued customers if they are hacked. After all, who wants to do business with someone who can't keep your credit card information safe?
Many people have heard the story of a person who went to get a mortgage to buy their first home and was shocked to learn someone had stolen their identity online and had already taken out a massive mortgage in their name. Similar stories happen all the time, with information obtained through hacking and cyber attacks. A cyber attack might not physically impact a person, but the damage it can do to their life can be just as devastating.
How Can I Help Fight Against Hackers and Cyber Attacks?
For some, it's not enough to sit by and watch cyber attacks happen. Some people want to stop hackers in their tracks and ensure they can't get into computer systems and cause mayhem. For those people, there's the field of cybersecurity. With formal education available, as well as certifications, an individual could go from computer enthusiast to cybersecurity expert in a few short years.
But it all begins with finding the right cybersecurity degree program.
Are you interested in cybersecurity and want to learn more about defending users everywhere from cyber attacks? ECPI University offers a Bachelor of Science in Computer and Information Science with a Major in Cyber and Network Security - Cybersecurity Track. For more information, connect with a helpful admissions advisor today.
It could be the Best Decision You Ever Make!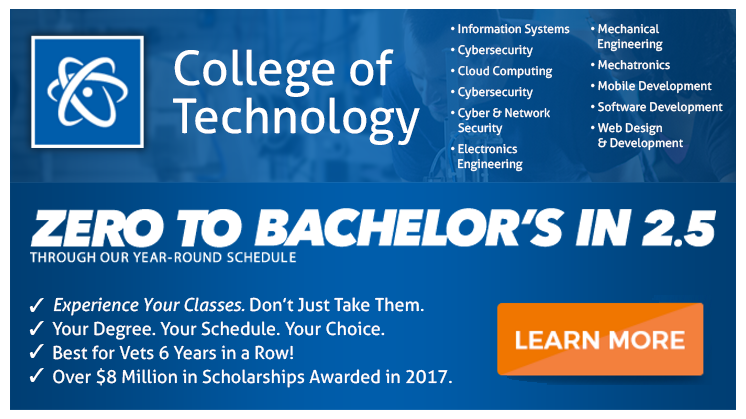 DISCLAIMER – ECPI University makes no claim, warranty, or guarantee as to actual employability or earning potential to current, past or future students or graduates of any educational program we offer. The ECPI University website is published for informational purposes only. Every effort is made to ensure the accuracy of information contained on the ECPI.edu domain; however, no warranty of accuracy is made. No contractual rights, either expressed or implied, are created by its content.
For more information about ECPI University or any of our programs click here: http://www.ecpi.edu/ or http://ow.ly/Ca1ya.