How Do I get my EMT License in Hampton Roads, Virginia?
Does the idea of a fast-paced job helping people in medical emergencies appeal to you? Then training as an EMT, or emergency medical technician, might be just the right move for you. Let's take a look at what it means to be an EMT and how you could study hard to become one.

EMT Job Description
Your EMT job description will require you to be capable of responding to a wide variety of emergencies -- anything from a dog bite to a traffic accident. Or, you might have to respond to a chaotic crime scene, which could include shooting or stabbing victims. You might even have to respond to a call to aid in delivering a baby.
EMTs perform medical assistance tasks if they are within the scope of their training, which include basic life support, or BLS, treatments. Some of the tasks an EMT typically performs are:
CPR
Stabilize head and neck injuries
Resuscitate drowning victims
Stabilize broken bones
Bandage wounds
Administer oxygen
Perform emergency childbirth procedures
Administer medications for certain emergencies such as epinephrine, albuterol, and naloxone
At the scene of an emergency, an EMT must also assess whether additional assistance is needed and calling for it, if necessary.
Calls an EMT will respond to usually fall under the medical or trauma headings. Medical calls would involve these kinds of emergency health conditions:
Septic shock
Hypothermia
Strokes
Heart attacks
Complications from diabetes
Allergic reactions
Hypothermia
Labor and delivery
Mental health issues
Trauma calls involve a wide range of physical injuries and accidents, including falls, sports injuries, car crashes, and even fights in bars. Although they are not that common, mass casualty incidents require the presence of EMTs, who must have trained with police and other agencies to be capable of triage and of treating multiple persons with critical injuries.
Personality Traits of an EMT
Sometimes trauma calls can be very weird and shocking, and EMTs must be prepared to behold some of the strangest manifestations of human behavior. A strong stomach and a calm disposition will serve the EMT well.
Further, you may be exposed to some physical conditions that will be disturbing or even sickening, including bleeding, body fluids, injuries, burns, and various types of trauma. You will need a strong stomach.
While many who are attracted to the role of the EMT may have the Type A, take-charge personality, it's important not to be aggressive with patients, but rather to be compassionate and patient as you address their needs in sometimes stressful situations.
An EMT must also be strong enough to transfer patients onto a stretcher. This requires training in proper lifting techniques not only to prevent injuries but also to allow you to adequately assist your partner.
An EMT's Work Regimen
EMT shifts can vary. You might work an 8-hour shift five days a week or a 48-hour shift with a couple of days off, but expect rotations to vary from week to week. If you'd rather avoid the standard 8 a.m. to 5 p.m. routine, this is a good job for you.
After responding to and treating patients, EMTs communicate with medical staff at a hospital about the condition of the patient, and advise them on the treatments they provided. The hospital staff will need to know what medications have been administered.
EMTs must fill out reports that give details of the incident. The reports are kept on file, so that they can be accessed for medical or legal purposes. Good writing and record-keeping ability are important for this task.
EMTs are also responsible for cleaning and disinfecting the ambulance, and replacing any supplies they used.
During downtime between calls, EMTs, like other emergency response personnel, may relax, cook meals, and socialize with their team.
Do you think you have what it takes to be a paramedic? If you want to earn an Associate of Applied Science in Emergency Medical Services, ECPI University could help. For more information on this exciting program, connect with a helpful admissions advisor today. 
It could be the Best Decision You Ever Make!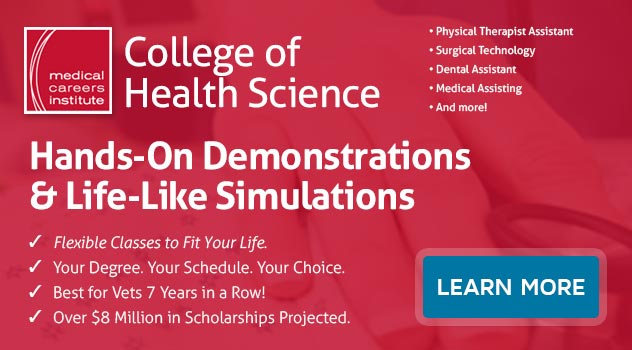 DISCLAIMER – ECPI University makes no claim, warranty, or guarantee as to actual employability or earning potential to current, past or future students or graduates of any educational program we offer. The ECPI University website is published for informational purposes only. Every effort is made to ensure the accuracy of information contained on the ECPI.edu domain; however, no warranty of accuracy is made. No contractual rights, either expressed or implied, are created by its content.
Gainful Employment Information – Paramedic (EMT) - Associate
For more information about ECPI University or any of our programs click here: http://www.ecpi.edu/ or http://ow.ly/Ca1ya.