How Do I Go about Taking Online College Courses?
The advent of online college courses has revolutionized the way students obtain higher learning these days. With some exceptions, you don't necessarily have to live in the same place where your institution of higher learning is located. You may live in another state, or even another country and find that you can enroll in a completely online degree program.
Online courses have opened up a whole new world of education to today's college student. The flexibility of online education has proved a boon for those who are limited, for whatever reason, in the distances that they can travel, or have circumstances -- such as small children or a demanding work schedule, no access to transportation, or perhaps are mobility impaired -- that prevent them from attending classes at a campus.

Applying for Online Courses
Applying for an online program is not that much different from applying for a traditional program or courses where you will attend class.
From admission to graduation, most online programs will not require the student to be present on campus. You may choose to visit a campus if you want to have a look at it and talk to an advisor, but it's usually not necessary.
Typically, you will call up an advisor and discuss the admissions process, as well as your career goals and interests. Once you complete an application, you will then need to submit proof of your completion of high school or any other required paperwork. You will also need to have your ability to undertake college-level level coursework assessed through some sort of testing. The type of assessment may be determined by the program you are interested in.
You will also need to discuss tuition and fees, and possibly obtaining financial aid and scholarships by meeting with a financial aid counselor.
Searching for an Online Program
It's important to look for an online program that uses educational learning management systems and technology that compliments or augments your education. For example, if you're learning software development, you wouldn't expect to write out code by hand with a pencil and turn it in. You need to know what kind of program you're going to be working in. Such an app should be designed to do many things, including these:
Easy access to grades, courses, schedule, online library
Easy access to advisors
Access to social media where you can share discussions of course work, events at the college and other information
Real-time message and announcement notifications
A means of easily contacting instructors with questions and messages
You should also verify before you enroll that the online courses you want to count toward a degree at another institution are accepted by the college or university you want them transferred to.
Succeeding in Online Classes
Online classes are not really any harder or easier than traditional classes, but you will need to have self-discipline to succeed. Obviously, there's something about meeting with an instructor and your classmates three times a week in a classroom that is a motivator in itself to be prepared.
But when you're just at home, and it's between you and computer screen as to whether you decide to log in and complete your coursework -- well, that can be a challenge for some individuals who are used to the traditional classroom setup.
Typically, online students can be self-paced to complete coursework, but still need to meet deadlines. You will need to be well organized, particularly if you have other commitments, say to your family or to a job. You should make realistic assessments as to how much time you will have to study, write papers, and otherwise fulfill the demands of the course.
You will also need the right technology to access the classroom portal. as you will have to log in to a learning management system regularly to follow the coursework, to read the instructors messages, and to submit assignments and take tests. Is your Wi-Fi connection, software, RAM, and processor speed adequate so that you don't lose a connection at a critical moment or so your computer doesn't slow down so much you can't complete assignments? Do you have access to a keyboard so that you can tap out assignments easily?
Having access to a computer and the internet is going to be key to being able to research, write, and complete your schoolwork. If you don't have these things at home, you can still work on another computer, such as one at a library. But getting to this secondary computer might make things a little harder. Be sure your computer software and hardware are all up-to-date versions before taking on online classes.
Are you interested in taking online classes? If you want to study criminal justice, technology, business or other fields, consider ECPI University. With 100% online classes and accelerated degree options, a friendly admissions counselor can tell you more about this exciting opportunity.
It could be the Best Decision You Ever Make!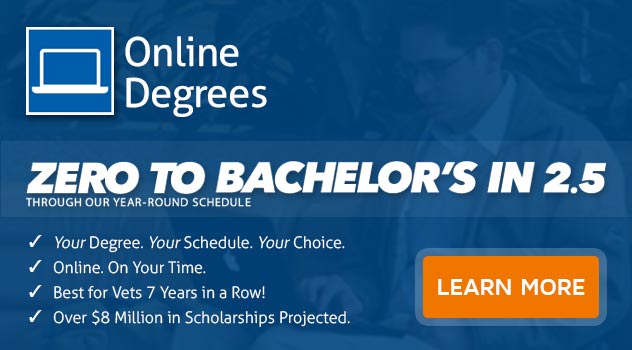 DISCLAIMER – ECPI University makes no claim, warranty, or guarantee as to actual employability or earning potential to current, past or future students or graduates of any educational program we offer. The ECPI University website is published for informational purposes only. Every effort is made to ensure the accuracy of information contained on the ECPI.edu domain; however, no warranty of accuracy is made. No contractual rights, either expressed or implied, are created by its content.
For more information about ECPI University or any of our programs click here: http://www.ecpi.edu/ or http://ow.ly/Ca1ya.