How do Nurses use Statistics: Why You Need Formal Education to Become a Nurse
Statistics is a vital part of human knowledge but most student nurses dread quantitative research and statistics in particular. Nursing practice is mostly based on empirical evidence. Evidence-based-practice requires clinicians and nurses to read literature that consists of quantitative research reports.
Although nursing often includes prevention of illnesses, promotion of health and caring for the sick, it also involves statistical skills such as measurements, drawing, and interpreting charts and diagrams.

Human beings respond to exposure to various risk factors, diseases, and treatments differently. Therefore, all nurses should be able to summarize their findings, interpret results, and display health care data in the right ways.
How Nurses Use Statistics in their Job
Enhance patient care: Through statistics, nurses are able to prioritize treatments and determine whether a patient needs immediate medical attention or follow-up care. As a nurse, you will use statistics to identify specific patterns in important signs and symptoms and be able to respond better to any medical changes to your patient. Even using frequency charts or data sheets to document the timing of medication given to patients is another way that you will be using statistics.
Support evidence-based nursing practices: The nursing profession is mostly based on empirical evidence that establishes effective protocols for patient care. However, for evidence-based practice to be well established in the nursing profession, nurses need basic statistics understanding to be able to read, comprehend, and interpret relevant literature.
Compare options for nursing practice: Nurses use statistics to determine whether the nursing interventions of their choice are effective. For instance, through statistics, nurses are able to tell that neither replacing intravenous fluids, nor administration sets before a week can reduce infections. In some settings, nurses have to make several decisions during critical care and statistics knowledge comes in handy. Experience and emotional instinct aren't enough to help make the right decisions.
The U.S. health care system is set to undergo profound changes to improve patient care. For this reason, formal nursing education is essential and its main goal is to prepare nurses to meet patients' needs, advance science, and to deliver safe and quality patient care. Other important reasons for formal nursing education include:
Healthcare has become more complex and challenging: Nursing has become more challenging due to the plethora of electronic information and published literature that exist. Additionally, new knowledge meant to help improve patient care is always emerging which means that student nurses have to continue learning even after they enter the practice.
Healthcare leadership demands knowledgeable and competent staff: Formal nursing education is an important component of the commitment to become a leader in the nursing profession. For one to become a nursing leader, they must be able to keep up with the current trends, be able to solve nursing related problems, and know about new technology that can improve patient care.
Formal education is a mandatory requirement for one to become a nurse: For you to become a registered nurse, you will need to successfully complete a formal nursing education program to qualify for the NCLEX-RN (National Council Licensure Examination for Registered Nurses) exam to acquire your nursing license. Keep in mind that for you to practice nursing, you should be a licensed nurse, and one of the requirements is passing a state-approved nursing training program.
Nursing School
Although nurses are in high demand, most of those who aspire to join this profession often ask "how hard is nursing school?" Nursing requires you to go to school and get licensed. Nursing school can be challenging because as a nurse you know that people will count on you to know what you're doing.
However, nursing school isn't all about studying. For most students, it's a mixture of hard work, supportive camaraderie, and fun. Studying hard in nursing school helps you discover what you're capable of achieving. This is also where you will start to grow into a well-respected and admirable professional.
Are you interested in a career as a nurse? If you want to earn an Associate Degree of Nursing, ECPI University offers this degree at an accelerated pace. For more information on this exciting opportunity, connect with a friendly ECPI University admissions counselor today.
It could be the Best Decision You Ever Make!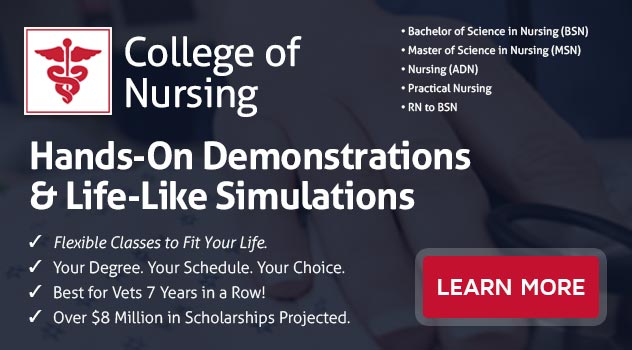 DISCLAIMER – ECPI University makes no claim, warranty, or guarantee as to actual employability or earning potential to current, past or future students or graduates of any educational program we offer. The ECPI University website is published for informational purposes only. Every effort is made to ensure the accuracy of information contained on the ECPI.edu domain; however, no warranty of accuracy is made. No contractual rights, either expressed or implied, are created by its content.
Gainful Employment Information – Nursing - Associate's
For more information about ECPI University or any of our programs click here: http://www.ecpi.edu/ or http://ow.ly/Ca1ya.