How do You Earn a BSN if you Don't Have an ADN Already?
A Bachelor of Science in Nursing (BSN) degree should prepare you for a nursing career and paves way for you to become a professional registered nurse (RN). Although some nurses already work as RN, holding ADN degrees, getting a BSN opens doors for more career opportunities and better remuneration.

Is a BSN right for me?
Many people opt for the Associate Degree in Nursing (ADN) with the aim of joining the workforce quickly and advancing their education later on through an RN-to-BSN program.
Nurses with an ADN often take on simple tasks like recording patient symptoms, using simple medical equipment, and educating patients on diseases. Earning a BSN comes with higher responsibilities and opens up opportunities for leadership roles. Nurses with BSN also have a broader scope of jobs to choose from, not to mention generally have better pay.
Steps to Get Your BSN Degree without ADN
There are several paths you can take to become a nurse. Some nurses choose an Associate Degree in Nursing (ADN) due to the shorter duration while others go for a BSN degree straight away. With a BSN, you can take more responsibilities and even ascend into leadership positions faster.
But, how can you earn your BSN without an ADN? All you need is your high school diploma or your GED. It's mandatory to provide these prerequisites since subjects like math, science, English, and social studies are required before you can enroll for a Bachelor of Science in Nursing Degree Program.
Other than the education qualifications, you could prepare for a BSN program and have some hands-on experience as a nurse by taking the following steps:
Volunteer at a local hospital: working around patients will help you understand and appreciate what it means to be a qualified nurse.
Network with nursing organizations: such connections will help you acquire more specific information about the opportunities and challenges in the nursing profession.
Sign up for a nursing camp: working for a few weeks in a nursing camp will give you the hands-on experience as a nurse and help you gain a wider perspective of the job.
BSN Degree Overview
A BSN program prepares you for entry-level roles in clinics, hospitals, and other healthcare facilities. In other words, you don't really need prior experience to earn a BSN degree, but some hands-on interactions in the field will prove useful.
Since nursing is a dynamic profession that has evolved over the last couple of years and continues to evolve, advancing your education through a BSN degree is paramount. Regardless of your motivation to become a registered nurse, the career is founded on a lifelong learning experience, and beginning as a BSN nurse, it's easier to advance your career in the future.
As long as you have the determination to practice as a nurse and have the passion to help patients improve their conditions and quality of life, a BSN degree could be a perfect fit for you.
If you are interested in earning a BSN and don't want to wait 4 years to do it, an ABSN could be right for you! If you want to earn an Accelerated Bachelor of Science in Nursing Degree, ECPI University could provide you with the education you need. For more information on this exciting program, connect with a friendly admissions advisor today.
It could be the Best Decision You Ever Make!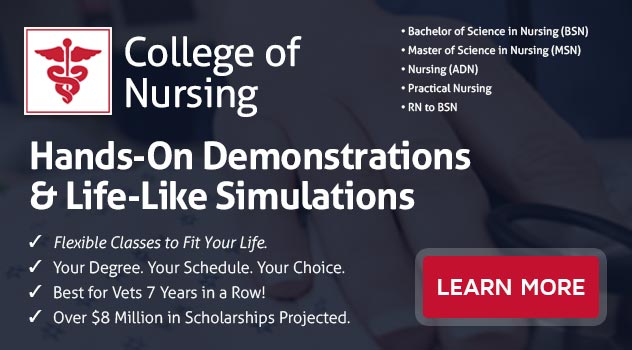 DISCLAIMER – ECPI University makes no claim, warranty, or guarantee as to actual employability or earning potential to current, past or future students or graduates of any educational program we offer. The ECPI University website is published for informational purposes only. Every effort is made to ensure the accuracy of information contained on the ECPI.edu domain; however, no warranty of accuracy is made. No contractual rights, either expressed or implied, are created by its content.
Gainful Employment Information – Bachelor of Science in Nursing – Traditional Track
For more information about ECPI University or any of our programs click here: http://www.ecpi.edu/ or http://ow.ly/Ca1ya.