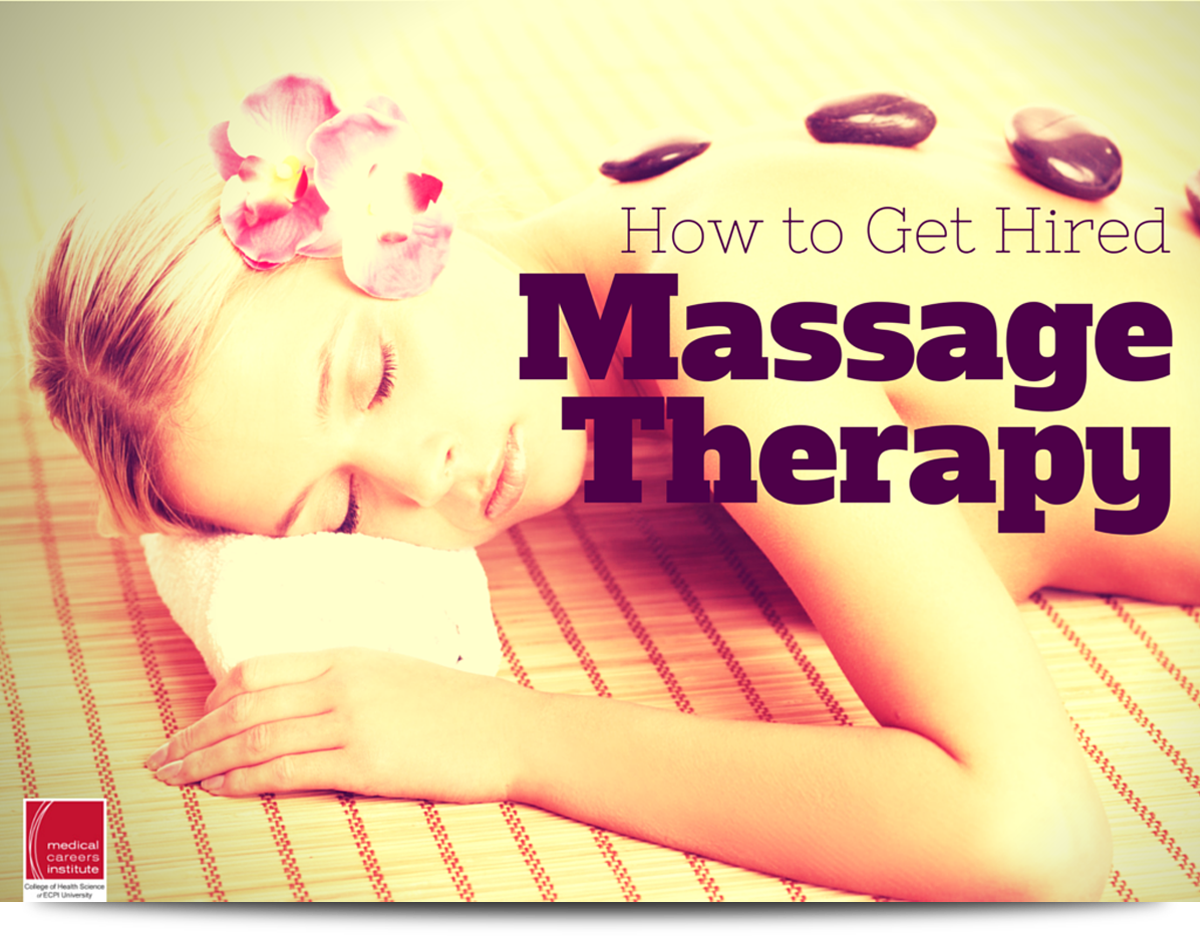 Massage therapy is a unique profession because of the personal contact between the practitioner and the client. Therefore, a person must be able to be open and receptive to the client, while remaining detached and professional. This is not an easy balance to achieve.
For those who can accomplish it, however, it will lead to one of the most rewarding careers in the massage therapy industry. When looking for a job as a massage therapist, the person must dependable and trustworthy, not only in their professional lives, but their personal one's as well. Having a strong desire to help and comfort others is what sets a good massage therapist apart from someone who is only there to receive a paycheck. A potential therapist should constantly take the initiative to provide the type of care each client needs.
Career Outlook for Massage Therapists...
Currently, the career outlook for massage therapists is quite good. According to the Bureau of Labor Statistics, employment of massage therapists is projected to grow 23 percent from 2012 to 2022, faster than the average for all occupations.
Know the Requirements...
The educational requirements to become a massage therapist must be fulfilled in order to get licensed and insured. Normally, this is an Associate of Applied Science Degree in Massage Therapy or a specific number of credit hours, depending on the state. The majority of states require a license to perform massage therapy. Although having insurance is not a requirement, it is strongly recommended. Many spas and resorts will not hire therapists unless they have purchased some type of liability insurance.
On a personal level, the characteristic to be an effective and successful massage therapist include:
Personable and friendly demeanor
Easily able to communicate
Self-control
Firm manner
Continual willingness to learn
Physical strength
Honesty
Know the Human Body
To be an exceptional massage therapist, the person must know the human body, how it works, and what types of conditions and injuries benefit from massage therapy. They must also know when massage therapy should not be used. A therapist will be using their hands to manipulate the soft tissues of the body. With practice, they will be able to feel anomalies in the muscles and joints that other health professionals may not discover without the aid of an x-ray or thorough exam.
Be Compassionate
Individuals come to a massage therapist for a variety of reasons. They may need to relax or they might be hurting or depressed. Many individuals are self-conscious about their looks when they disrobe. Respect and dignity are essential. A massage therapist is there to make the client feel better. In some situations, that means being compassionate and listening to them as they describe what is happening in their body and why they are there to be worked on. Everyone has a story. Learn to listen and appreciate each person for their own uniqueness. They have as much to offer the therapist, as the therapist has to offer to them.
Be Personable
It is important to let clients know the therapist can be reached. If the client feels as if the therapist isn't listening or does not feel as if they can trust them, they may not say anything and leave the table or chair with very little actually being accomplished. When a person applies for a job as a massage therapist, they need to prove they have skills in both communications as well as in listening. Building a level of trust with a client is only possible when the therapist is compassionate to the client's needs and emotions.
As a therapist, there will eventually be someone who tries to take advantage of a therapist by asking for specific things or wanting something that is not offered by a professional massage therapist. If a client does something to make the therapist feel uncomfortable or requests an illegal service, the therapist should immediately stop the session and be willing to take the matter to management. This type of behavior looks bad on the client and even worse on the therapist and company. A therapist who is willing to be firm and stand up for their profession by silencing this type of behavior will prove to be an asset to any company they work for.

If you'd like to learn more about this rewarding career and its educational requirements, visit ECPI University's website. Its College of Health Science, Medical Careers Institute, offers and Associate of Applied Science in Massage Therapy that you can complete in just 1.5 years through its year-round program.

DISCLAIMER -  ECPI University makes no claim, warranty or guarantee as to actual employability or earning potential to current, past or future students or graduates of any educational program we offer. The ECPI University website is published for informational purposes only. Every effort is made to ensure the accuracy of information contained on the ECPI.edu domain; however, no warranty of accuracy is made. No contractual rights, either expressed or implied, are created by its content.
Gainful Employment Information
For more information about ECPI University or any of our programs click here: http://www.ecpi.edu/ or http://ow.ly/Ca1ya.