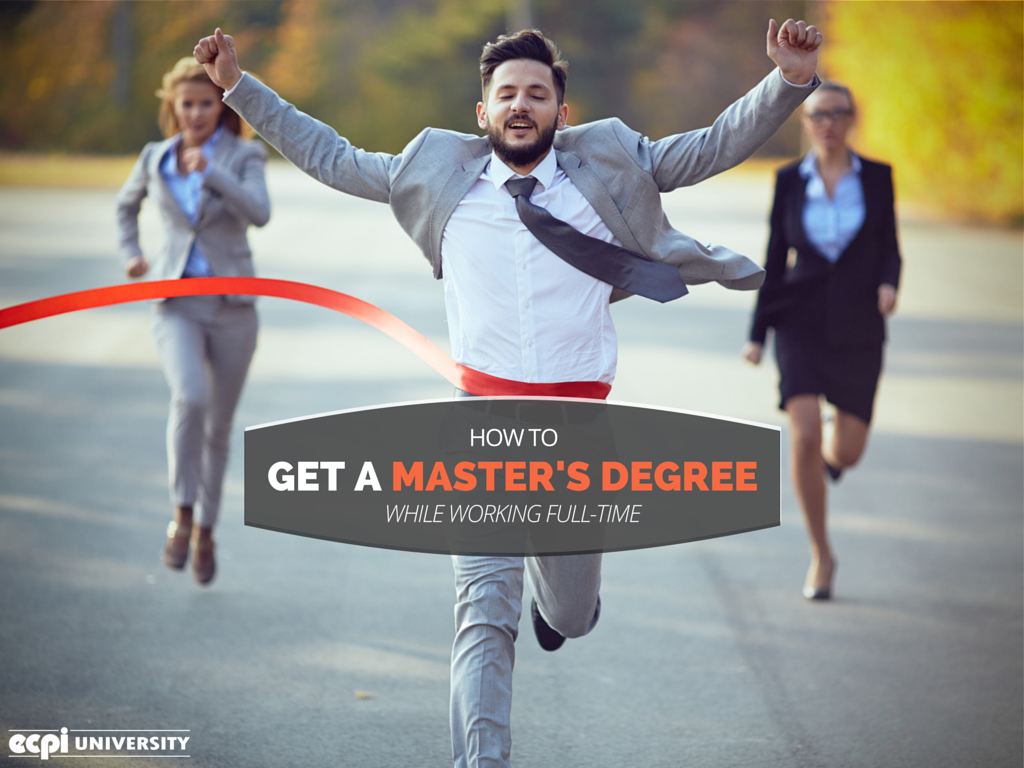 Pursuing a graduate degree is hard enough, but if you're trying to advance an already established career, you face the additional challenge of balancing school against a full-time job.  In an increasingly competitive workplace a Bachelor's degree just isn't the top standard for advancement anymore.  If you want to rise through the ranks, earning a master's degree may be necessary.  Being a full-time employee and full-time student can be a daunting, but satisfying, experience. Here's how you can get the most out of it:
The Home-Work-School Balance.
You put in a full week of work, and a full schedule of classes, and you have family and friends to consider as well. In order to succeed, some sacrifices will have to be made.  Importantly, though, you don't (and shouldn't) have to sacrifice everything.  With planning and dedication you can advance your career, get your graduate degree, and keep your sanity all at the same time.
Know your class options.
Many master's programs now are offered either as hybrid or online only master's degree courses, which have obvious benefits to those with an already hectic work schedule.  Even with face-to-face classes, more and more schools offer flexible evening and weekend scheduling.  If you have concerns about how a class schedule will fit with your work routine, speak with the professor of the course or contact the college admissions team.  Ask when to take the class, or alternative options. 

Talk to your boss.
Let your employer know what you're planning.  Emphasize that you have a plan for maintaining your productivity at work, and how your education will benefit the company.  If you anticipate needing to request time off or a schedule change, it is essential that you have your employer's support.  Also, your boss might have great insight on what kind of programs are best in your field. 
Prepare for the GRE.
The GRE (Graduate Record Examination) is usually a requirement for graduate school admission, but in some cases, master's programs will let students substitute work experience.  Speak to your school's admissions office about this possibility.  If that's not an option, you'll need to take the GRE at a testing center.  The exam is divided into three sections: Verbal Reasoning, Quantitative Reasoning, and Analytical Writing.  All three scores will be forwarded to the school programs you want to apply to. 
Get a Handle on Your Scheduling.
Whether you use a mobile app or a wall calendar, your schedule is your life.  All your work, school, and family obligations should be scheduled as far in advance as you can.  (Most of your classes will provide a course calendar which will list due dates.)  Plot out your days and weeks and hold yourself accountable for deadlines.  If it's been a long time since you've been in college, your study skills might be rusty.  Try to give yourself plenty of time for reading, writing, and revising.
Maintain Your Personal Life.
Dedicating yourself to a full-time work schedule and a full-time school schedule means something will have to give.  But it's important to your success not to sacrifice everything.  Give yourself time to watch a movie or read a book for pleasure.  Even a little thing like taking a couple of hours to just decompress can make the difference between success and burn out.  Go to your child's baseball game, or take a walk with your loved one; your home life and family are the fuel that will drive you to finish.  Don't lose touch with them.
Prepare Financially with Scholarships, Grants, & FAFSA.
While a master's degree is an investment in your long-term success, the cost of that commitment can be off-putting.  Start looking and applying for grants and scholarships early in the process.  The school to which you're applying may offer funding, and in some cases, companies offer financial assistance to employees returning to school.  Fill out a FAFSA (Free Application for Federal Student Aid) form too, because even if you don't end up accepting federal assistance, this document is often used by other agencies to determine financial need.      
Why should you take on the challenge?
If it's so difficult to balance work and school, why bother?  The pros far outweigh the cons in the long run.  Even if you're already established in a job, going to school while working means you'll be able to finish more quickly without having to put your career on hold.  Working full-time means you'll maintain access to your employee benefits and insurance, as well. 
Taking on a full-time master's degree program while still working full-time means you're in for a few frenetic years of hard work.  But with the right mindset and planning, it can be accomplished before you know it.
Brilliant #Quotes to #Inspire Your #Business Management Career http://t.co/OoAz7vEugb #ECPIUniversity http://t.co/dF8P4zKEja

— Franklin Victor (@iamFRANQ) July 5, 2015
Get an MBA On Your Schedule
If you're considering pursuing a master's degree to advance your career, contact ECPI University today. Our graduate degree programs offered include Master of Science in Nursing, Master of Business Administration, and Master of Science in Information Systems! Contact us TODAY to learn how you could earn your master's degree in less than 15 months through our year-round schedule. It could be the Best Decision You Ever Make!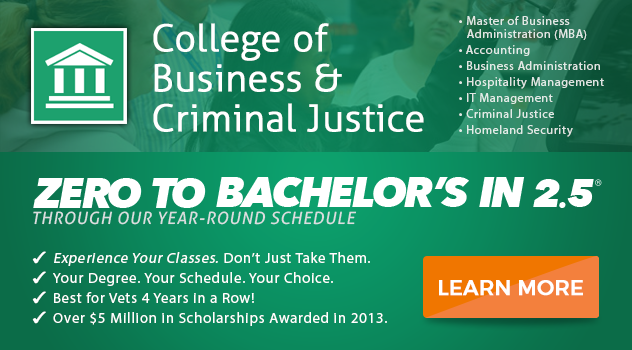 DISCLAIMER – ECPI University makes no claim, warranty or guarantee as to actual employability or earning potential to current, past or future students or graduates of any educational program we offer. The ECPI University website is published for informational purposes only. Every effort is made to ensure the accuracy of information contained on the ECPI.edu domain; however, no warranty of accuracy is made. No contractual rights, either expressed or implied, are created by its content.
Gainful Employment Information – Master of Science in Nursing
Gainful Employment Information – Master of Science in Information Systems
Gainful Employment Information for Master of Business Administration is pending
For more information about ECPI University or any of our programs click here: http://www.ecpi.edu/ or http://ow.ly/Ca1ya.