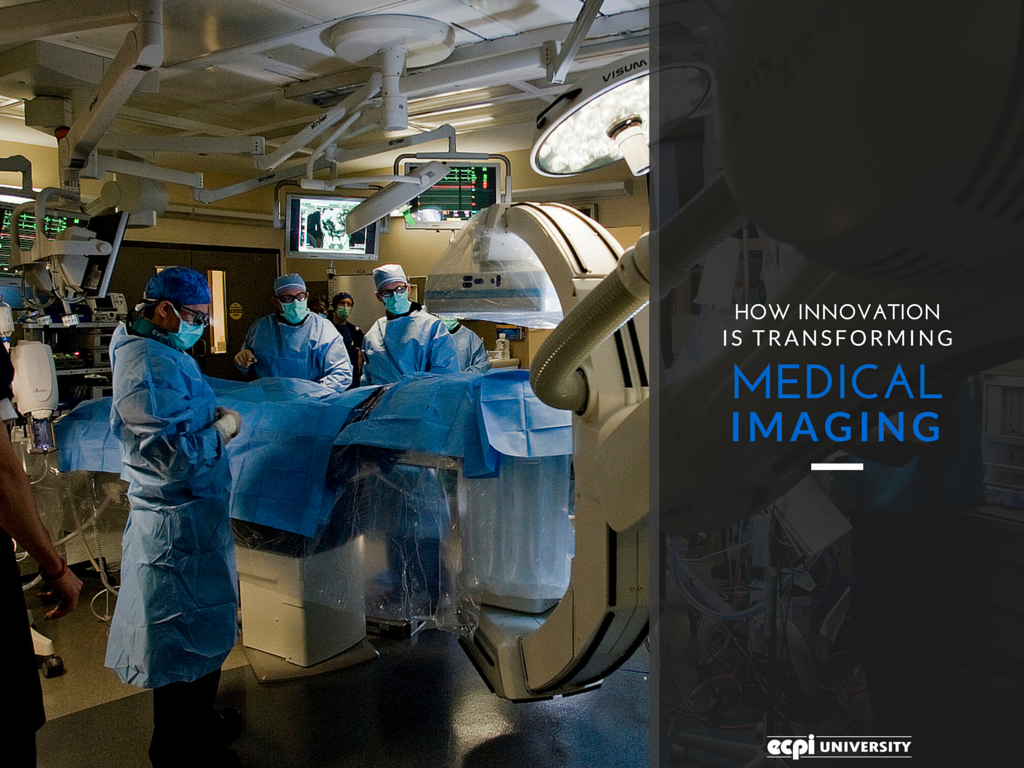 Medical imaging equipment has taken many great leaps forward as advances in science and technology increase portability, speed, accuracy and beneficial patient outcome. Anyone entering the medical field today will, in a decade or less, be working with imaging technologies that have not even been conceived yet. Some equipment seems to have more in common with arcade games than medicine. A career as a medical imaging technologist could be a leading-edge, lifelong adventure.
The Future of Medical Imaging is Portability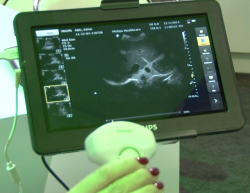 Contrary to rumor, Ohio Art Company is not revolutionizing ultrasound technology with their own disposable devices. They are just continuing to sell Etch-A-Sketches, but anyone—anyone, we tell you—could mistake the toy for the tablet and end up accidentally wasting a department's repair budget. 
Philips recently began exploring a smartphone and tablet app that brings the power of medical imaging laboratories out into the field. This can transform how healing arts are delivered in remote locations and rural settings lacking electricity. A medical imaging technologist must know how to maintain and repair not just the traditional imaging equipment in an office, but the new, portable devices already on the road. 
Anatomical GPS is Improving Medical Procedures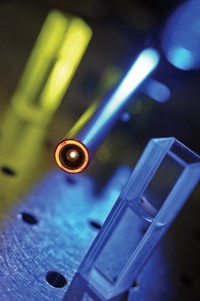 Hyperspectral imaging comes to the medical world from military air surveillance, where data collected across the electromagnetic spectrum allowed images to be interpreted for chemical and biological signatures. Used in medicine, hyperspectral imaging collects information about the differing levels of reflectance in patient tissue, providing understanding of the patient's body through completely noninvasive procedures. 
An important benefit of hyperspectral imaging for mapping the interior of a patient before surgery is that this leading-edge technology works without patient contact. To keep it working, naturally, requires a medical imaging technologist with 21st century skills. 
Fusion: Hybrid Operating Rooms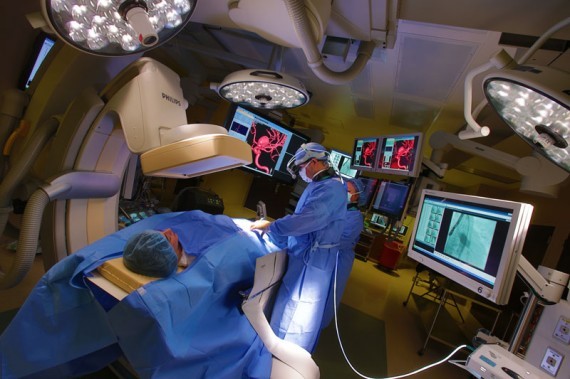 Combining previously distinct disciplines with medical professions, new medical imaging innovations assist doctors in the operating room to provide immediate and detailed understanding of patients' conditions. Hybrid operating rooms combine surgery with real-time, advanced imaging. Cardiac surgeons receive medical images during surgery to guide their work, reducing patient anesthesia time and increasing effectiveness of complex, minimally invasive surgical procedures. 
Surgeons perform delicate operations feeling as though they are in the control room of a rocket launch, surrounded by monitors and devices feeding a constant flow of real-time medical images. The patient may be on an operating table that combines diagnostic imaging capability, such as a fixed-C arm and CT scanner. Here the medical imaging technologist is a vital part of the operating room, keeping the imaging equipment running smoothly throughout these delicate procedures.
Hybrid operating rooms:
Reduce patient trauma
Mean shorter hospital stays
Do not accept arcade tokens
Less scarring at surgical wound sites
Mean quicker recovery periods
Only look like they are sets from Star Wars movies
The PET/CT Combo is Revolutionizing Patient Care
Once you are enrolled in a school to learn about repairing imaging equipment, you soon learn that a PET scan has almost nothing to do with your canary. Some doctors—we're not mentioning any names—get pretty testy about letting canaries fly around the scanning rooms. A PET scan is a positron emission tomography scan, in which a radioactive marker helps medical professionals measure organ and body functions in real time. A CT (computerized axial tomography) scan is a specialized X-ray that makes cross-sectional images. 
Combine a PET scan with a CT scan and you minimize patient discomfort, increase image accuracy, and end the stop-and-go of traditional imaging techniques. The equipment is far more complex, of course, and requires specialized skills. Only properly trained medical imaging technologists will have the knowledge to maintain and repair these hybrids. 
Less Promising Innovations
For every courageous step forward in medical imaging innovations, of course, at least one experiment ended none too soon: 
CrA-PaP—When the fluoroscope at his work broke, imaging technologist Cranston Farnblatt at first used a box of crayons and some construction paper to draw the patient's organs—or possibly a farmhouse—but then agreed to actually repair the equipment, to the delight of both doctor and patient.  Just kidding.
Get the Picture
The Bureau of Labor Statistics (BLS) projects a 30 percent growth in employment for medical equipment repairers through 2022. BLS also reports the median salary for medical equipment repairers as of May 2012 was $44,570. For well-educated technologists, the future is bright, indeed. 
Here we go again, another crack at school. Electronics Engineering. Online this time. ECPI. Virginia Beach.

— Katie Corliss (@KatieCorliss) February 25, 2014
Imagine Your Future
Getting an Associate of Science in Electronics Engineering Technology degree with a concentration in Medical Imaging Equipment Technology in just 1.5 years attending ECPI University could equip you to maintain and repair advanced imaging devices. If you are ready to leave arcade games behind, contact ECPI today to learn about financially rewarding potential career paths for you in this future-facing technology. It could be the Best Decision You Ever Make!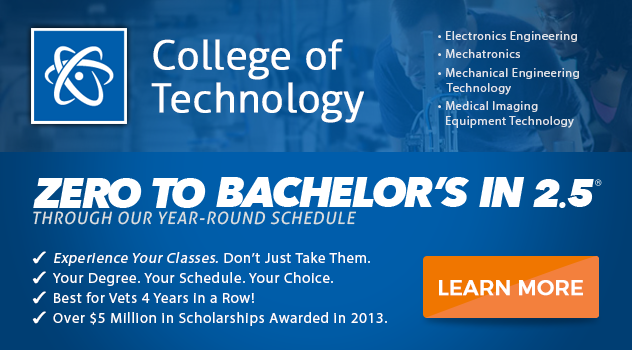 DISCLAIMER – ECPI University makes no claim, warranty or guarantee as to actual employability or earning potential to current, past or future students or graduates of any educational program we offer. The ECPI University website is published for informational purposes only. Every effort is made to ensure the accuracy of information contained on the ECPI.edu domain; however, no warranty of accuracy is made. No contractual rights, either expressed or implied, are created by its content.
Gainful Employment Information
For more information about ECPI University or any of our programs click here: http://www.ecpi.edu/ or http://ow.ly/Ca1ya.