How is Cyber Security Changing in the World of Digital Information?
Cybercrime is a bigger problem than ever. Damages from cybercrime are expected to exceed $6 trillion by 2021, and cyber criminals have gotten more brazen in their targets. Even the health care industry has been targeted recently. However, with the rise in cybercrime, there has also been a rise in security awareness. The cyber security industry has helped lead the way in giving individuals and companies alike the information they need to better fight back against cyber crime. And you can be part of this industry with the right skills and education.
Here are some of the most important ways that cyber security has helped change how we protect our data.

Password managers now marketing to businesses
Password managers have long been one of the best ways to create secure passwords on home PCs. However, many businesses still rely on their employees to keep track of important login credentials. This practice can leave huge gaps in a company's security, which can be devastating if it leads to their cloud-based data being breached by a cybercriminal.
Thankfully, password management companies are increasingly marketing to businesses as well as individuals, helping them secure their data more effectively. When one compromised login credential is all it takes to cause significant harm to a company, keeping passwords safe is essential.
More companies encrypting data
Data encryption is a basic form of cyber security that many companies had ignored until recently. However, more and more companies are implementing enterprise encryption strategies in an effort to protect essential data from being accessed by third parties.
According to IBM Security Intelligence, 43 percent of organizations implemented a consistent enterprise encryption strategy in 2017, up from 37 percent in 2015. It's a trend in the right direction, given that data encryption is one of the most effective ways that companies can protect their data in the event of a security breach.
Multi-Factor authentication becoming the norm
Multi-factor authentication helps prevent user accounts from being accessed without their permission. It requires users to provide further proof of their identity before logging in, usually by entering a code sent to them over email, text, or through an application. Many major companies now use multi-factor authentication, often with additional security measures, such as having access codes expire after a few minutes and only work for a single use.
How can a cyber security degree help me protect others from cybercrime?
A cyber security degree program will give you an in-depth education in protecting data from criminals, implementing cyber security strategies, and minimizing damage in the event of an attack. After you complete your degree, you will be equipped with the knowledge you will need to help those who are vulnerable to cyber crime.
No matter which career path you choose in cyber security, you will be working toward creating a safer, more secure internet for everyone.
There has never been a greater need for cyber security experts. There are millions of unfilled cyber security jobs right now, simply because there just aren't enough people to fill them. The lack of cyber security experts makes it much easier for cyber criminals to wreak havoc.
While the cyber security worker shortage isn't good for the safety of our data, it does mean that cyber security is a field that is likely to grow and provide plenty of good jobs for years to come. According to the Bureau of Labor Statistics, the number of information security analyst jobs in the United States is expected to increase by 28 percent through 2026.
Are you interested in a career in cyber security? If you want to make a difference with your skills, consider earning a Bachelor of Science Degree in Computer and Information Science with a Major in Cyber and Network Security from ECPI University. With a year-round schedule and accelerated classes, you could graduate faster and start looking for work sooner. For more information about this exciting degree program, connect with a helpful admissions counselor today.
It could be the Best Decision You Ever Make!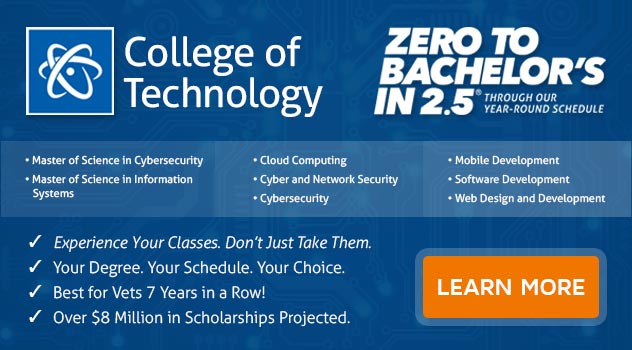 DISCLAIMER – ECPI University makes no claim, warranty, or guarantee as to actual employability or earning potential to current, past or future students or graduates of any educational program we offer. The ECPI University website is published for informational purposes only. Every effort is made to ensure the accuracy of information contained on the ECPI.edu domain; however, no warranty of accuracy is made. No contractual rights, either expressed or implied, are created by its content.
Gainful Employment Information – Cloud Computing Track - Bachelor's
For more information about ECPI University or any of our programs click here: http://www.ecpi.edu/ or http://ow.ly/Ca1ya.