How Many Hours a Week do Sonographers Work in Orlando?
The healthcare field is usually a very attractive career field for many people looking for a rewarding job that often offers stability, job growth, and other benefits. Often, the first thing that they think of with healthcare is becoming a nurse or doctor, but there are other career options available that can be good for those that would prefer to stay away from some of the messier sides of healthcare. A great choice is working as a sonographer.

What Is DMS?
DMS stands for diagnostic medical sonography. There's a misconception that as a sonographer, you'll only be working with pregnant people, but that's not the case. While a sonographer does use their skills to view a fetus in the uterus for prospective parents, there are other medical uses for sonography.
A sonographer will use their skills to assist physicians in taking sonographic images that are used to help diagnose and monitor health conditions. There are some instances where the sonographer is involved with supporting procedures, such as determining the right location for a drain or biopsy.
What Kind of Hours Do Sonographers Generally Keep?
The hours that sonographers general keep will depend on their employment. In many cases, there are full-time positions open that give employees a full 40-hour workweek. For those that are seeking part-time jobs, you can often find schedules that feature less than 40-hours to better work with your work-life balance.
In addition, there are a variety of hours to fit with your daily schedules. Sonographers that work for hospitals can often find that they can have shifts scheduled for them that include hours over the weekend and at night. Some employers may require you to be on call in a situation where you're ready to go to work on short notice. However, some employers have more limited clinic hours compared to hospitals, so you may not be required to work nights or weekends.
What Tasks Do Sonographers Handle?
Of course, one of the most significant tasks sonographers will handle is the physical act of taking the images. Not only do you have to take the pictures, but you'll have to evaluate the images captured, and determine if they provide the necessary information for the physician. You'll also need to communicate with the doctor regarding your report.
There are some tasks that sonographers will have to handle during their day beyond performing the ultrasounds. Typically, you'll have to do jobs that revolve around the patient, such as giving them instructions on how to prepare for the ultrasound, taking their medical history, and answering any questions they may have about the procedure. Also, you'll have to maintain the diagnostic equipment and getting the gear ready for each patient.
What Skills Are Needed to Be Successful at This Job?
There are many skills that you'll need to be successful as a sonographer. Communication skills are critical as you'll be dealing with both medical professionals and patients. You'll have to be able to speak confidently, and with compassion to the individuals you come into contact with during your shift. You will be dealing with some people experiencing the best day of their life getting an ultrasound to determine the sex and health of their baby whereas other patients could be having the worse day of their life.
Good hand-eye coordination can be an excellent skill to have as you'll need to be able to match up what you see on the imaging screen and move the equipment as necessary to get the best image. Strength and stamina are also suitable for sonographers to have as you may be required to lift or move patients and stand for long periods. It can be helpful if you feel comfortable with technology and imaging devices although you'll get training to help improve your skills while taking classes.
How Can Someone Get the Education They Need to Become a Part of This Career?
As this career is growing faster than most, sonographer classes are in demand. Classes you can expect to experience during your time in school include applied science, medical terminology, and anatomy. At the end of your schooling, you'll need to pass an exam to earn your certification to become a diagnostic medical sonographer. There are also certification specialties that you can receive to increase your skillset.
Are you interested in working in DMS?
Are you interested in becoming a sonographer? If you want to earn an Associate of Applied Science Degree in Diagnostic Medical Sonography, ECPI University offers this degree at an accelerated pace. For more information, connect with a helpful admissions advisor today.
It could be the Best Decision You Ever Make!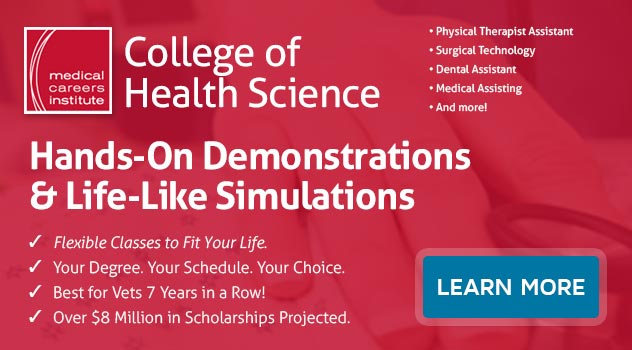 DISCLAIMER – ECPI University makes no claim, warranty, or guarantee as to actual employability or earning potential to current, past or future students or graduates of any educational program we offer. The ECPI University website is published for informational purposes only. Every effort is made to ensure the accuracy of information contained on the ECPI.edu domain; however, no warranty of accuracy is made. No contractual rights, either expressed or implied, are created by its content.
Gainful Employment Information – Sonography - Associate's
For more information about ECPI University or any of our programs click here: http://www.ecpi.edu/ or http://ow.ly/Ca1ya.