How Many Years Does it Take to Get a Degree in Cyber Security: Is it Worth It?
For many college students, the journey towards graduation is both an academic and social one. Students get to spend time learning about a specific field while also engaging in activities that contribute to a well-rounded person. But what if you're looking to get started with your career as soon as possible?
Indeed, not everyone prefers spending 4 years living and learning on a college campus. If you're a non-traditional student, already have a career, or wish to start working as soon as possible, an accelerated program might be an excellent option to consider.
If you have a passion for cybersecurity, you can also greatly benefit from an accelerated program. Indeed, the field of cybersecurity is expanding daily. As more businesses collect larger amounts of data, there's increasing concern over how this information is managed and secured. Obtaining an accelerated degree in cybersecurity could help you to start making a difference in your field that much sooner.

How an accelerated program works
At their core, accelerated programs condense course material so they can be completed in a shorter time. Each course is restructured to teach students at a faster pace and within a specific period. In this way, you'll be able to learn essential program material while spending less time than traditional programs.
Most accelerated programs also take full advantage of the academic year. Rather than having two semesters and a summer off, an accelerated program may follow a trimester or term basis. This means that you'll attend school during most of the year, with only two week-long breaks in-between each period.
The idea behind accelerated programs is doing more in less time. If you're looking to enter the job market as soon as possible, spending 4 years in class and summers waiting for the next semester to begin might sound unbearable.  Accelerated programs keep your education moving swiftly along all year round.
Differences between accelerated and traditional programs
An accelerated program differs in several ways from a traditional program. While both are aimed to equip you with formal education, they differ in program structure, scheduling, and teaching format.
Program structure
Traditional college programs are structured for a specific number of semesters, where students meet several times every week. Each class session may last anywhere between 40 minutes to 2 hours. Traditional programs also have specific course formats that are outlined for the entire semester.
On the other hand, accelerated programs have more compressed course structures. Each class session may meet twice a week for four hours at a time. Furthermore, courses are offered year-round as opposed to being limited by semester.
Format of teaching and study
Most traditional programs involve students being physically present in the classroom several times a week. In accelerated programs, you're more likely to come across blended online and physical courses.
This means that you'll complete a significant portion of your coursework online -- including recorded lectures, readings, and discussion forums. You can also expect to spend time in the classroom, but each session will be optimized to teach more material in a shorter period.
Scheduling and cost
Traditional programs are quite rigid in terms of scheduling. If you don't enroll at the very beginning of the semester, you may have to wait until the next available semester. Sometimes this means waiting for months at a time. Or even waiting until the following fall.
Accelerated programs are more flexible in terms of registration and enrolment. With 5-week terms, you could begin your classes at any of the 10 term starts in the year, instead of the 2 semester starts you could get at a traditional college.
Obtaining a degree in Cyber Security under an accelerated program
According to the Bureau of Labor Statistics, the cybersecurity field expected to grow by 28% in the next 7 years, this exciting career path presents numerous opportunities for students. Pursuing an accelerated program could help you obtain a formal education and graduate in as little as 2.5 years.
You may find yourself working in cyber security, network security, or information security, and possibly with a much shorter period. Accelerated programs also could help you climb the ladder in your career faster as you have less time in the classroom and more hands-on experience.
Pursuing an accelerated degree program could provide you with the following benefits:
Flexible teaching methods to fit your schedule
Get started on your career path sooner
Network with students and professionals who could help you find work after graduation
Focus on your program, as you aren't distracted with long breaks where you might forget information
Take classes completely online to study from wherever you might be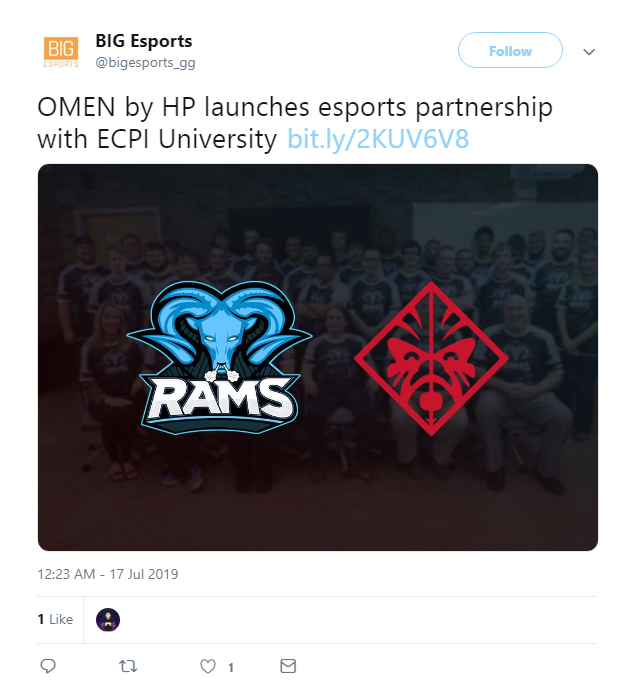 Are you ready to get started today?
If you're passionate about cybersecurity and wish to obtain your degree as soon as possible, ECPI University can help. We offer a Bachelor of Science Degree in Computer and Information Science, with a major in Cyber and Network Security. By pursuing our year-round curriculum, you could obtain your degree in as little as 2.5 years. Contact one of our helpful admissions counselors to get started on your career path today.
It could be the Best Decision You Ever Make!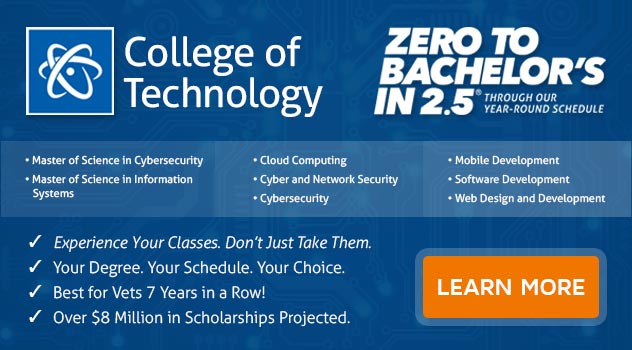 DISCLAIMER – ECPI University makes no claim, warranty, or guarantee as to actual employability or earning potential to current, past or future students or graduates of any educational program we offer. The ECPI University website is published for informational purposes only. Every effort is made to ensure the accuracy of information contained on the ECPI.edu domain; however, no warranty of accuracy is made. No contractual rights, either expressed or implied, are created by its content.
For more information about ECPI University or any of our programs click here: http://www.ecpi.edu/ or http://ow.ly/Ca1ya.