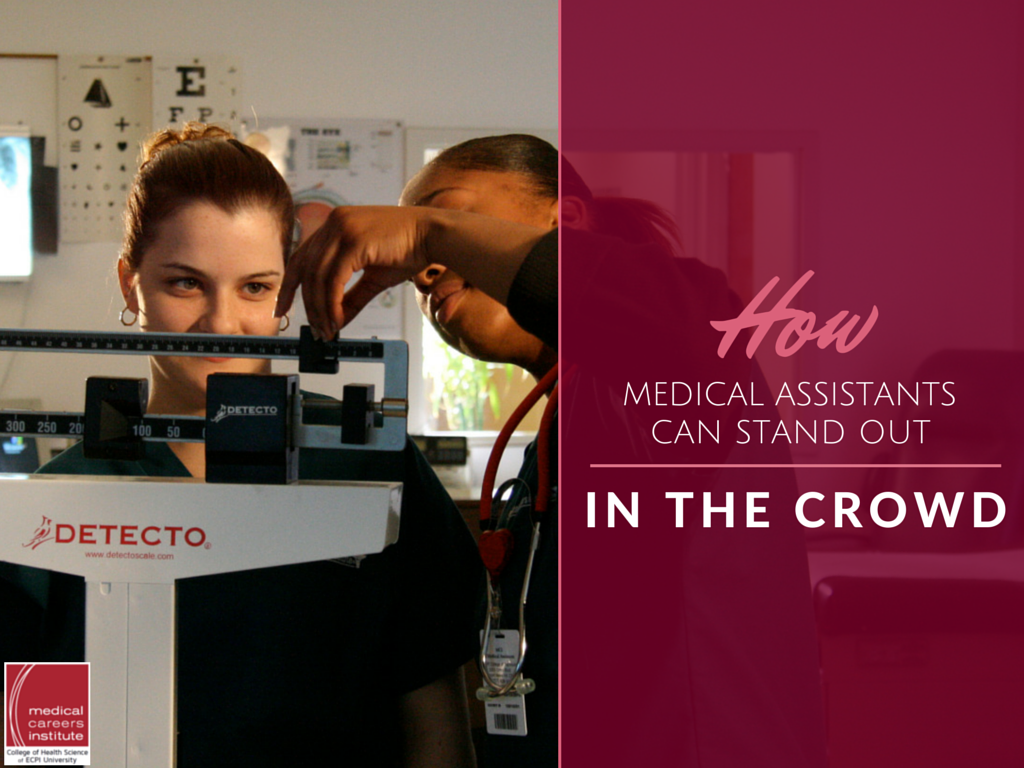 One of the faster growing careers in the medical field is Medical Assisting. Medical Assistants play a vital role at most any physicians' office, medical laboratory, or hospital. They provide necessary services such as specimen collection and clerical duties, as well as serving as patient access representatives. A typical day can include drawing blood from patients, setting appointments, assisting physicians, and working with insurance companies.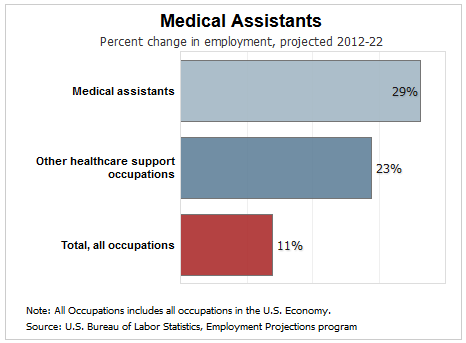 Medical Assisting is a career field that offers a great deal of variety and people who enter this profession are in demand. According to the U.S. Bureau of Labor Statistics (BLS), employment of medical assistants is projected to grow 29 percent from 2012 to 2022, much faster than the average for all occupations; and as the baby boomer generation begins to age that growth is likely to continue.  As for pay, according to the Bureau of Labor Statistics, the median salary for Medical Assistants is $29,370 a year with the top ten percent earning $41,570 per year and the lowest 10 percent earned less than $21,080 per year.


From a compensation point-of-view, maximizing your value as a certified medical assistant has several benefits, from more employment options to higher than average pay. There are several ways you can make yourself stand out from the crowd, and the good news is you may already have some of these attributes!
Do You Speak Spanish?
According to the Pew Hispanic Center (PDF), the number of Hispanic families seeking medical care is expected to grow rapidly in the coming years. Speaking, reading, and writing fluent Spanish can make you stand out as an invaluable member of a doctor's office or hospital, and may even be required by some positions, usually with a fluency premium added to your pay. 
Are You Willing To Travel or Relocate?
Working in a high-demand location, such as a major metropolitan area, can also significantly boost your wages. Medical Assistants working in metropolitan areas and high demand counties make almost four thousand dollars more annually than the median wage, according to the BLS. 
Have You Considered a Specialty?
Finally, much like choosing what city you work in, choosing what kind of practice you work in can also dramatically affect your income potential. According to the Bureau of Labor Statistics, medical assistants working in general medical and surgical hospitals reported an hourly median wage of $15.82 across the nation, while those working in the offices of other health practitioners, such as mental health or chiropractors, reported a median wage of $13.48 per hour. 
Just picked up my new gear! #WeMadeIt #ecpi pic.twitter.com/hLUMXosVXa

— This Is Nicky's (@ThisIsNickyS) May 18, 2015
Get Started with a Medical Assisting Degree
With all of these excellent reasons to become a Medical Assistant, what's holding you back? At ECPI University's College of Health Science, Medical Careers Institute (MCI), you could earn your Associate of Applied Science Degree in Medical Assisting in just 15 months through MCI's year-round program. We offer a hands-on learning environment where you can build on your classroom and lab experience through clinical rotations at an actual medical facility. If you're ready to get started or want to learn more, contact us today! It could be the Best Decision You Ever Make!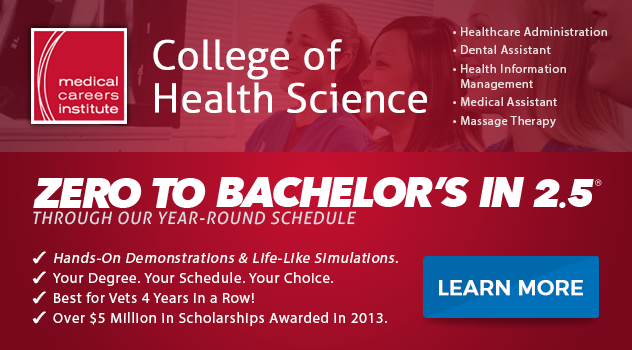 DISCLAIMER – ECPI University makes no claim, warranty or guarantee as to actual employability or earning potential to current, past or future students or graduates of any educational program we offer. The ECPI University website is published for informational purposes only. Every effort is made to ensure the accuracy of information contained on the ECPI.edu domain; however, no warranty of accuracy is made. No contractual rights, either expressed or implied, are created by its content.
Gainful Employment Information
For more information about ECPI University or any of our programs click here: http://www.ecpi.edu/ or http://ow.ly/Ca1ya.