How to Become a White Hat Hacker: What Education do I Need?
Recent events in the news have shown that network security is more of a concern for both private and government entities than in has ever been. Those who are serious about their network vulnerabilities take a proactive approach and try to find them before hackers and other ill-intentioned individuals can exploit them.
However, to find these vulnerabilities you need to be able to think like the people who are seeking them out. This is where ethical hackers, also known as white hat hackers, appears.
Possessed of the same skill-set as the kinds of hackers who exploit vulnerabilities for personal gain, white hat professionals help organizations assess and strengthen their network security against these bad actors. Let's take a look at what it takes to become a white hat hacker and what education you'll need to get there.

How To Become A White Hat Hacker
If you want to be a white hat hacker, you need to know the tools of the trade. Experience and knowledge of information technology is a prerequisite. Most positions require a bachelor's degree in cybersecurity is a similar field. Experience and certifications are also important in the the world of cybersecurity.
Once you've worked in cybersecurity for a few years and have both the skills and education to feel comfortable in your position, you might want to go further. The good news is that there are master's degrees and even PhDs in cybersecurity, which can help you climb even higher in your career. If you want a career with lots of upward mobility, you have found one in the world of cybersecurity.
What Is the Government Career Path Like?
An ethical hacker is likely to go into either a government or private sector career path. The military is a great proving ground for many IT jobs in their cyber warfare divisions, which is open even to reservists and National Guard members. This is also perhaps the easiest way to attain a government security clearance that will translate to civil service positions. There as thousands of government organizations that are moving to update and upgrade their systems after several incidents and increasingly sophisticated enemies.
Ethical Hacking Jobs In The Private Sector
Beginning in the private sector can be challenging. Unlike government jobs, the private sector is adverse to the costs associated with training their entry-level candidates. A true talent for systems and databases such as Unix/Linux and SQL might catch the eye of recruiters and programming/coding skills can be demonstrated in entry level coding positions. This may be a bumpy road and there can be some dead ends, so always be using free time to attain higher education and additional certifications to separate yourself from the competition.
What Does A White Hat Hacker Do?
While many information systems security personnel work to set up countermeasures against hacking, ethical hackers work backward against them my finding vulnerabilities using the same methods that black hat hackers do. These methods may include:
Trojans
Viruses
Social Engineering
Worms
Network Enumeration
SQL Injection
Denial of Service (DoS)
Brute Force Hacking
A white hat hacker will try to get into a system using any means necessary, whether using well-known cyber-attack tools or creating their own. While it might sound a little shady, these troubleshooting steps are essential to a network security analyst's ability to do their job.
Challenges Of A Unique Career Field
If you are the kind of person who is looking for a challenge, this career field could be perfect for you. Ethical hacking is a challenging career and tends to attract individuals who love the challenge of proving and disproving security measures in encrypted network systems. It is a test of intellect, patience, creativity, and persistence. One of the biggest challenges is "staying legal" by always accessing only systems and information of entities that you have contracted with. This is growing ever more difficult in an electronically interconnected world, and a successful ethical hacker knows how to toe this line.
Are you interested in working in cybersecurity? If you want to become a white hat hacker you will need to earn a degree in the field, such as a Bachelor of Science Degree in Computer and Information Science with a Major in Cyber and Network Security - Cybersecurity Track. ECPI University offers this degree program at an accelerated rate, helping students to graduate sooner and start looking for work faster. For more information about this exciting degree program, connect with a friendly admissions representative today.
It could be the Best Decision You Ever Make!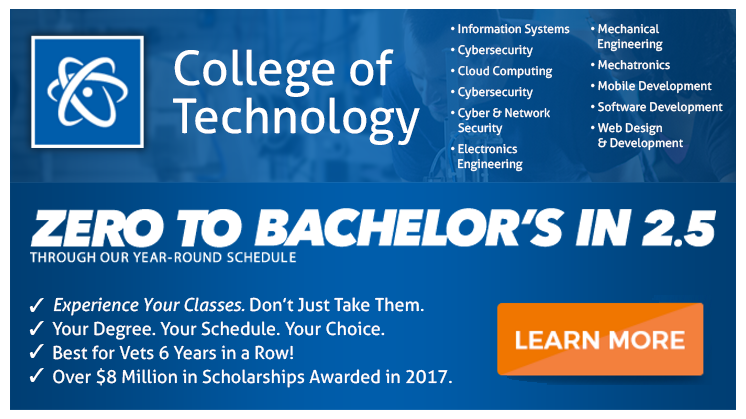 DISCLAIMER – ECPI University makes no claim, warranty, or guarantee as to actual employability or earning potential to current, past or future students or graduates of any educational program we offer. The ECPI University website is published for informational purposes only. Every effort is made to ensure the accuracy of information contained on the ECPI.edu domain; however, no warranty of accuracy is made. No contractual rights, either expressed or implied, are created by its content.
Gainful Employment Information – Cyber and Network Security - Bachelor's
For more information about ECPI University or any of our programs click here: http://www.ecpi.edu/ or http://ow.ly/Ca1ya.