How to Design a Great Website with Formal Education
According to Bill Gates, businesses that aren't on the internet cannot survive today. This means that businesses that don't have an online presence cannot compete favorably with their competitors. In the modern world, organizations have their own websites, but most of them aren't worth visiting.
Web design is much more than a service but an art. Everything about a website, the way it looks, the content, and the way it works depends on the web design. Website design is the process of visualizing, planning, and building electronic files that help determine the colors, layout, structure, text styles, images, graphics, and the usage of interactive features that deliver pages to visitors on websites.

Professional web design helps organizations to appear more credible online. According to a web credibility research, 75 percent of the participants admitted that they often judge the credibility of an organization based on the website design. This means that web design is an important tool in the business world and very useful in delivering information.
How Formal Education will Help you Build a Great Website
Formal education is a great way to help learn how to build websites because of the structure, the variety of languages and courses covered, as well as the ability to have a support system while going through all of this education. Learning on your own means trusting the internet to provide you with not only accurate information but also valuable information. It means studying by yourself and having very few resources to ask questions or get help.
It means being completely self-motivated without any deadlines to urge you forward to professors reminding you that work needs to be turned in. Not to mention that basic web design and development skills are not easy to learn, let alone by yourself. You might need the extra help that can only be accessed through formal education.
Formal Learning Instead of Learning on Your Own
For some web designers, they thought there was no other option than to be self-taught. This was years ago when academic qualifications didn't exist. One could study design, but you'd have to research more about the technology part by yourself. On the other hand, you could choose to take an IT course, but then you'd lack web design skills.
However, times have changed and the academic qualifications that focus on web design and code are common across the globe. This helps give a new crop of web designers and developers the benefit of their knowledge in the formal setting needed to help web designers be consistent and produce quality websites.
Pros of Formal Education
Earn a degree: Through formal education, you'll be able to earn a degree which will make you eligible for web design jobs. Most employers use college degrees to gauge the level of education, success, and achievement.
Structure: self-learning lacks the structure that you will get from formal education. Formal education has a different structure from self-learning, for example, the curriculum that is tailored to provide you with complete knowledge.
Networking opportunity: Going to college or university will help you network with professors, career services, and peers who can assist you with finding a job. This can be either for an internship or a full-time job.
Are you interested in the world of web design and development? If you want to earn a Bachelor of Science in Computer and Information Science Degree with a Major in Software Development - Web Design and Development Track, ECPI University offers this degree at an accelerated rate. For more information about this exciting program, connect with a helpful admissions advisor today.
It could be the Best Decision You Ever Make!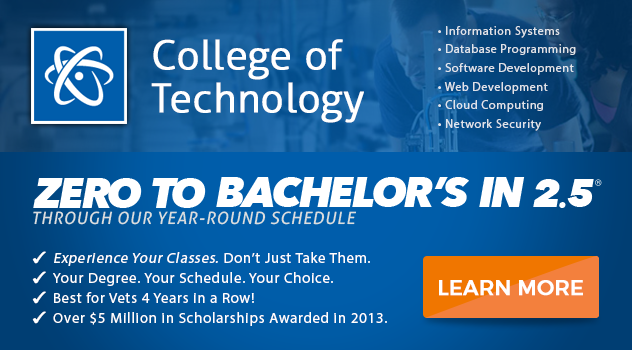 DISCLAIMER – ECPI University makes no claim, warranty, or guarantee as to actual employability or earning potential to current, past or future students or graduates of any educational program we offer. The ECPI University website is published for informational purposes only. Every effort is made to ensure the accuracy of information contained on the ECPI.edu domain; however, no warranty of accuracy is made. No contractual rights, either expressed or implied, are created by its content.
Gainful Employment Information – Web Development & Design Track - Bachelor's
For more information about ECPI University or any of our programs click here: http://www.ecpi.edu/ or http://ow.ly/Ca1ya.