Information Systems Degree Description: Is it Right for Me?
Information systems and technology is a discipline that has become bigger and is increasingly varied as we make technological progress. The advent of inventions and discoveries is seeing to the need to push technology into society further and encourage its mainstream usage.
As such, information systems have grown into a distinct computer discipline as it integrates programming and technological abilities that are vital in today's workplace. Another factor facilitating Information System's growth is its perception of information as a resource that is not only critical in the business sector, but also in domains such as healthcare, education, entertainment, and more.
Additionally, a Glassdoor report for the 50 Best Jobs in America reveals that multiple jobs have a causal link to information systems and information technology. The jobs were ranked on the basis of salary, availability of vacancies, and job satisfaction. As such, a Master's in Information Systems could give you endless opportunities to grow your career. Also, getting a master's in information systems should equip you with managerial skills that will help you capture administrative positions in the project management and systems development sectors.

What does the Information Systems Degree Entail?
An MIS degree offers you the education and skills necessary for the supervision of IT processes within an organization as well as preparing you for executive or managerial roles.
The Master's in Information Systems will enhance or develop your ability to change, manage, or support business processes via information systems, communication, and technology. It could also nurture in the invaluable skills that enable you to collaborate and apply various models to manage projects and solve business problems.
Are you the ideal candidate?
To pursue an information systems degree, you need to be one that enjoys working with computers to figure out how stuff works.
In addition, having a strong background software understanding plus mathematical and analytical skills is essential when majoring in computer information systems.
What skills do you get from MIS?
The technical skills that most programs teach include:
Hardware and software development
Networking and operating systems
Emerging technologies
Database systems and design
Business analysis
Mobile applications
Systems analysis
Computer security
Additionally, you should gain specialist skills that will help you in your future career, such as technical and organizational competency.
What jobs are available for you?
An MIS degree qualifies you for positions such as :
Desktop, Web, or Mobile Application Developer
vArchitect
Cloud Administrator
Security Administrator
And other career possibilities in computer and information science.
Outlook for MIS Graduates
Recent graduates that only have a bachelors can certainly capture positions in the job market. However, the high number of applicants necessitates that you differentiate yourself from the pack; even for entry-level jobs. Additionally, employers know that advanced-degree graduates are not only prepared to tackle the field but have also been well prepared for it. Hiring an individual that is not as skilled or knowledgeable would be a gamble for the organization.
The Master's in Information Systems degree is for individuals seeking professional careers in IT management and digital business. It is for specialists looking to change, manage, and support business processes through applying information systems and communication technology. Top firms and government agencies regard an MIS highly as they look for the next generation's business leaders.
Are you interested in the field of information systems? If you want to earn a Master of Science in Information Systems, connect with ECPI University for the education needed to compete in this exciting career field. For more information, speak to a knowledgeable admissions representative today.
It could be the Best Decision You Ever Make!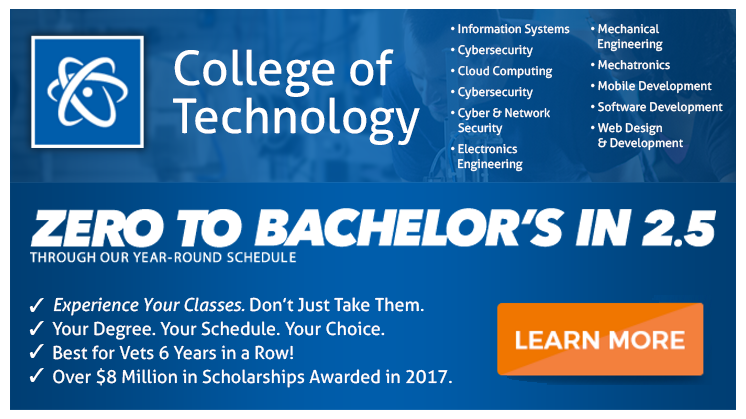 DISCLAIMER – ECPI University makes no claim, warranty, or guarantee as to actual employability or earning potential to current, past or future students or graduates of any educational program we offer. The ECPI University website is published for informational purposes only. Every effort is made to ensure the accuracy of information contained on the ECPI.edu domain; however, no warranty of accuracy is made. No contractual rights, either expressed or implied, are created by its content.
Gainful Employment Information – Information Systems - Master's
For more information about ECPI University or any of our programs click here: http://www.ecpi.edu/ or http://ow.ly/Ca1ya.