Information Systems Masters: A Next Step for My IT Career?
Technology is transforming how businesses operate today. As companies in all industries become more digitally driven, there continues to be a high demand for professionals who have the necessary skills in computer science and information systems. With the wide range of opportunities offered in this industry, there has never been a better time to earn an information systems master's degree.

What is a Masters in Information Systems All About?
Information systems technology deals with computer-related technology and how to apply and control the technology to manage programs. This field of study can be beneficial to individuals who are interested in advancing their knowledge in information technology and using it to become agents of organizational change and technical experts and managers. Information systems technology also plays an integral role in helping individuals understand how information and communication technology can solve important organizational problems.
A Masters Degree in Information Systems is geared to teach skills that relate to the connection between business and IT. With this degree, you should acquire foundational business knowledge and specialized information systems knowledge.
The primary goal of this degree is to help meet the increasing demand for experts who possess a balanced combination of managerial and technical skills. The program provides expertise and experience in information systems, technical knowledge, and information resources management.
Information systems professionals are the communication bridge between technology and business needs in an organization. And as you may already know, there's usually a high demand for these professionals. Advancing your IT education could be your ticket to the rewarding job you've been dreaming of.
Classes important for your career will be focused on a core curriculum that includes topics such as database management systems, object-oriented programming, software engineering, virtualization, and cloud computing. You might also embark on a series of externships, which must be approved by the course director. You could also be expected to take classes for between 20 and 40 hours a week as you complete the externship program. If you're already working in a technology field, you might be able to complete your externship at work by focuses on different tasks you do and how you could improve them.
What Kind of Skills Will I Need to Graduate?
By the time you graduate, you should expect to be able:
Design and run a complex relational database
Design and implement desktop, web, and mobile applications
Apply simple concepts in networking and software development to things like cloud computing and virtualization
Understand the role of information systems in business operation
Understand issues in information assurance and know-how to implement secure information systems
Identify a suitable programming paradigm
How Can a Master's Degree Move Your IT Career to the Next Level?
Gain Specialized Knowledge: A bachelor's degree in information systems generally teaches you about technology, but a master's degree program should teach you to manage technology. A graduate degree helps you gain specialized knowledge in your field. Also, advancing your education shows you are dedicated to improving your expertise and credibility. Focusing on information systems helps you become more competitive in the Information Technology field. A graduate degree can also help you gain new skills, build on your current abilities, or transition to a new field.
Career Advancement: Most organizations recognize the benefits of a master's degree. In fact, many companies have raised educational standards and are looking to hire individuals with advanced degrees. Employers want passionate and educated people to work for them and having a master's degree helps you prove you have those qualities. A graduate degree could offer the best path for transitioning into more senior positions or getting promotions.
More Job Opportunities: An advanced degree usually increases your job options and opens opportunities for upper-level jobs. Even if you don't get a job that solely requires a master's degree, it's better to have many job opportunities. Taking time to study a subject you're passionate about should prepare you for a plethora of jobs and responsibilities, which gives you the flexibility to find a rewarding career. Job opportunities for information systems can range from management to director-level responsibilities. You could take on jobs that deal more with research, business, leadership, and strategy.
Some of the job titles include:
Desktop, Web, or Mobile Application Developer
vArchitect
Cloud Administrator
Security Administrator
In essence, an Information Systems Master Degree should prepare you for roles that require critical thinking and understanding of the impact of technology on businesses. It also allows you to develop management skills that allow you to lead your team and affect change.
Are you interested in taking your IT career to the next level? Consider earning a Master of Science Degree in Information Systems at ECPI University. Contact a helpful admissions representative today to learn more about this graduate degree program.
It could be the Best Decision You Ever Make!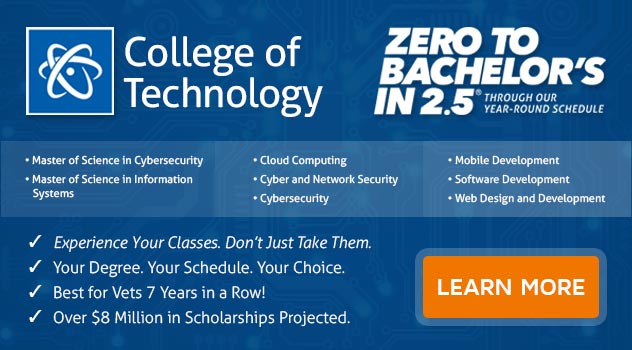 DISCLAIMER – ECPI University makes no claim, warranty, or guarantee as to actual employability or earning potential to current, past or future students or graduates of any educational program we offer. The ECPI University website is published for informational purposes only. Every effort is made to ensure the accuracy of information contained on the ECPI.edu domain; however, no warranty of accuracy is made. No contractual rights, either expressed or implied, are created by its content.
For more information about ECPI University or any of our programs click here: http://www.ecpi.edu/.