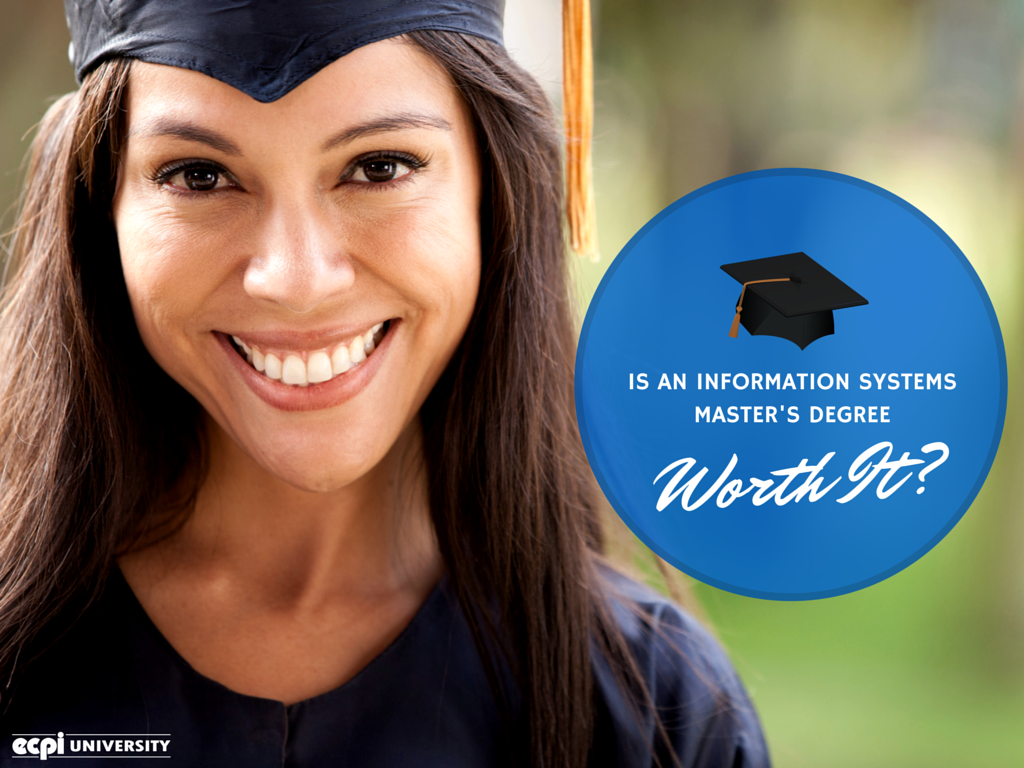 You would be hard-pressed today to find an industry that isn't touched in some way by modern information systems. By the looks of things, that situation isn't going to change any time soon.
But it wasn't always that way. The history and evolution of information systems as they pertain to business, government, industry, and the sciences has been long and at times slow. But during the 1960s and 70s innovation really started heating up. With technological advances came the need for new skills and business credentials. Today, many students with an eye to the future are taking a close look at earning an Information Systems Master's degree.
What Qualifications are Needed for a MSIS Degree and Who Can Benefit from One?
The primary prerequisite for any master's degree is a bachelor's degree. Holding a B.S. in as closely-related a field as possible is desirable from the standpoint of having a comprehensive knowledge of the topic from which to build.
Specifically, degree-seekers should be familiar with:
Web, desktop, and emerging mobile technologies.
How computer hardware and software work together to accomplish the desired goal.
Database management systems including the ability to understand and refine complex queries.
Security, firewall, and anti-virus technologies.
System analysis and resource allocation.
The evolving concept of cloud computing and off-site data backups.

Are you a good candidate for an information systems graduate degree? You can answer yes if you are already a professional in the IT field and have the desire to step up to the next challenge. It can also be right for you if you are ready to push ahead following receiving your B.S. degree. Even executives in related fields who are looking to cross-train are making the leap.
What You Can Expect to Learn with the Information Systems Curriculum
The road to this degree is paved with the advanced bricks of previous knowledge, as explained above. For example, when building on prior database skills, the student will learn how to design and implement from the ground up an enterprise-size, complex relational database. An emphasis is placed on the design and development of both web and mobile business applications.
You will learn to evaluate the needs of one or more business units (business analyst skills) and design and develop information processing and retention systems to meet those needs. A relatively new development is hands-on knowledge of working with both data and applications in the cloud as well as specifying how users will access them.
In these days of black-hat hacking, corporate piracy, and identity theft, information systems security is one of the leading concerns and this is reflected in the curriculum. The student will also become familiar with the process of designing the architecture of a new information system including evaluating the most appropriate hardware, vendor-supplied software and programming languages to use for any in-house development.
Compensation and Career Outlook for Computer & Information Systems Managers
When the market speaks, employers listen. With the demand for professionals with a Master's degree in Information Systems going up, this trend is reflected in the financial compensation. According to the Bureau of Labor Statistics (BLS), the median annual income for computer and information system managers in 2012 was $120,950 compared to the much lower $93,910 for generic management positions.
Financing a Master's degree should not be taken lightly and if you are considering making this big of an investment in your future, you no doubt want to know what the future outlook is. Again, according to the BLS, looking forward to 2022, the career job growth in this field is forecast to increase 15 percent, faster than average for all occupations. This translates to an additional 50,900 positions in the period between 2012 and 2022.
When considering this bright employment outlook, one must be cognizant of the fact that remaining on the forefront of evolving technology means that continuing education is the name of the game. Indeed, part of your job responsibility will likely be evaluating trending developments and making recommendations to your employer.
ECPI was the best decision I ever made

— Ham Sanny (@samhanny97) May 7, 2015
Does it sound like an Information Systems Master's should be the next step in your education in order to take your career to the next level? If so, have a look at the Master of Science in Information Systems offered by ECPI University. With the serious student in mind, this program is designed in such a way that this degree could be earned in as little as 15 months when attending class on a year-round basis.
ECPI University makes veterans and active duty personnel a priority. In addition to offering such incentives such as the DOD Scholarship Program, we have partnered with the military in a number of distance learning opportunities. Contact us today to learn why ECPI University is the choice of so many—it could be the Best Decision You Ever Make!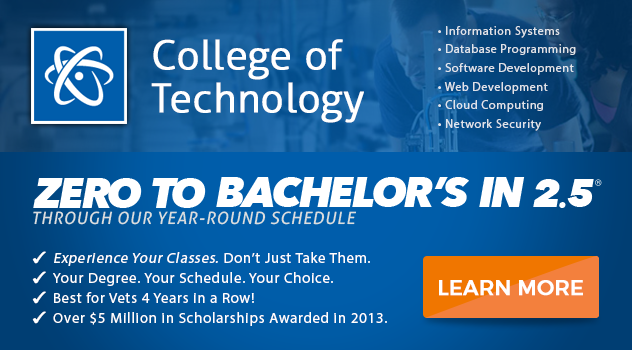 DISCLAIMER – ECPI University makes no claim, warranty or guarantee as to actual employability or earning potential to current, past or future students or graduates of any educational program we offer. The ECPI University website is published for informational purposes only. Every effort is made to ensure the accuracy of information contained on the ECPI.edu domain; however, no warranty of accuracy is made. No contractual rights, either expressed or implied, are created by its content.
Gainful Employment Information
For more information about ECPI University or any of our programs click here: http://www.ecpi.edu/ or http://ow.ly/Ca1ya.