Information Systems Technology: Is this the Right Master's Program for Me?
Information systems technology is an umbrella term used to identify and describe the study of all the computerized technologies designed and meant for data storage, business communication, transport and manipulation and the electronic execution of all the business processes. It includes peripheral hardware and software (including virtualized) systems like routers, servers, firewalls, switches, personal computers, security components, tablets, smartphones, environmental sensors, surveillance cameras among other things.
To understand what information system technology is you need to understand what is comprised in an information system. Information System doesn't have to be computerized. It is basically a system of tools that are implemented to achieve certain business activities.
It is comprised of platforms, or collection of platforms that exist to manage a set of information or a technology product. For example, the software and hardware utilized to create, access and maintain an electronic health record is an information system. The drives, computers and access other electronics are utilized to store and distribute the patient records are part of the system. The electronics devices on their own can be identified as an information technology system, even though they are a component of an information system.

How to Tell if a Master's Degree in Information System Technology is Right for You
The field of information systems technology has a diverse range of careers. Most people are satisfied with getting a bachelor's degree, which enables you to qualify only entry-level positions that can be rewarding in terms of wages and opportunities. But for individuals who are interested in further diversifying their career options and landing lucrative management positions in this industry, enrolling for a master's program is a must.
If you're aspiring to or managing complex information technologies, as well as oversee inter-organization IT-processes then it is the right time for you to enroll into a postgraduate course in this discipline. While an undergraduate degree establishes a solid foundation for the information systems technology field, it is always good to complement the bachelor's degree that you already have.
Tell Tale Signs That You're Ready to Head Back to School
Understanding exactly what you need to achieve or knowing where you need to go with your career in this field in the long term is a clear sign. Wanting to study is not sufficient. You need to have a plan as to why you need to study.
If academic research and development excites you, and you get the need to get your hands dirty, then it is the right time. For some individuals, the mere thought of academic research sends shivers down their spine. If you are on the other end and are desperate learn more in your area of specialization, than a masters could just be the right choice for you.
Importance of Formal Education in Information Systems Technology
Formal education especially a master's degree in information systems technology could provide you with a deep dive into information processing and computer systems utilized in the business environment. You should gain a proper understanding of vital business software along with insights into operating systems, systems development as well as programming, emerging IT trends, database management, and telecommunications from a management perspective.
You could gain a variety of skills that would be dependable throughout your career, even as new and superior technologies mushroom. After completion of the training, you should be endowed with a combination of numerous skills including the expertise in the area you are specializing in, problem solving skills, project management, analytical skills, organizational skills, troubleshooting skills, research skills, communication, and customer service skills.
Are You Ready to get Started Today?
If you want to study information systems on the graduate level, don't wait any longer! A Master of Science in Information Systems, offered by ECPI University, can be delivered online and will always be at an accelerated pace. Helping you to move through school quicker. For more information on this exciting program, connect with a helpful admissions advisor today.
It could be the Best Decision You Ever Make!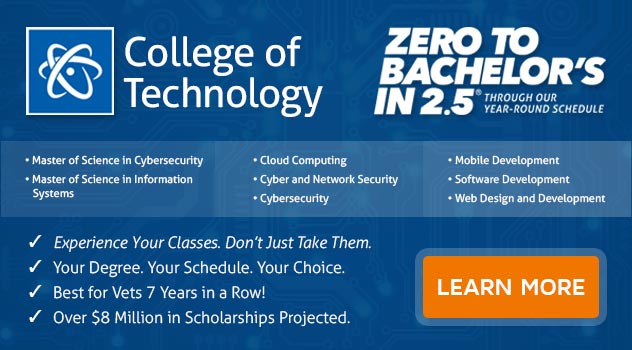 DISCLAIMER – ECPI University makes no claim, warranty, or guarantee as to actual employability or earning potential to current, past or future students or graduates of any educational program we offer. The ECPI University website is published for informational purposes only. Every effort is made to ensure the accuracy of information contained on the ECPI.edu domain; however, no warranty of accuracy is made. No contractual rights, either expressed or implied, are created by its content.
For more information about ECPI University or any of our programs click here: http://www.ecpi.edu/ or http://ow.ly/Ca1ya.