English as a Second Language Resources Available for International Students
You must be asking yourself if studying in a university in another language, such as English, has any significance. Maybe the numbers will communicate something. An estimated 375 million people globally are learning English as a second language. The number of people studying English is expected to increase. This may be primarily a result of globalization, where English is the accepted language in the global market place.

Why is it important to learn English?
It is not in vain that there is a push to learn English as a second language. The benefits of learning the language are immense. As aforementioned, English is the language mostly used in the global market. As students look to venture into the job market on completion of their studies, they need to be well versed in this area to increase their opportunities in the market place.
The other reasons include the fact that it is a language of science, computers, and diplomacy. English is even the language of aviation. More so, most of the resources found on the internet are in English. On top of grooming students for international job opportunities, it is easy to learn as most university programs are offered in English.
How can I brush up on my English before I start school?
What are some common second language resources international students use during their time in another country?
As an international student, you have a lot on your plate. For one, you are required to adjust to the culture of the country you are studying in. You are there to learn. However, by being a non-native speaker, you are required to hone your English language skills.
What are the second language resources that students use to learn? They include online newspapers, language exchange groups, podcasts, and language learner community websites to mention a few.
Why are these resources important, and how do they contribute to academic success?
The resources for learning a second language contribute to the academic excellence in several ways;
Online newspapers: Online newspapers are culturally relevant and are continuously updated. They, therefore, serve as an invaluable asset in learning a second language. The beauty of it is that they are also useful to learners at different levels. Following news stories for some time will help you refresh the already learned vocabulary.
Language exchange groups: Language exchange groups are there to pool resources with fellow learners and practice the language. Through language exchange events, you are able to gather tips on pronunciation by holding conversations with natives. During such events, you are also able to make friends with similar objectives: learning the language. This is motivating.
Podcasts and learner community websites: Podcasts are an excellent choice for self-learning. Listening skills are vital to one's language ability. The catch with podcasts is that you are able to learn even on the move. Community websites, on the other hand, provide you with an opportunity to listen-and-repeat the style of learning. The interactions allow you to correct each other in light of writing and speaking a language.
How can you strengthen your English?
You can strengthen your English in many ways. They are as simple as:
Practicing: People become good at what they do as a result of practicing. Practice makes perfect! If possible, create a study plan and allocate some time to practicing the language. Activities such as chatting on learner community websites could be instrumental.
Surrounding yourself with English: As they say, out of sight, out of mind. The moment you stay away from English, you are likely going to forget some of the things you have learned. It is, therefore, vital to make it as close to you as possible. Listen to songs with English lyrics, read books written in English, and hold conversations in English.
Getting help: Do not be afraid to ask. Also, do not be afraid to make mistakes. If you do not understand something, do not hesitate to ask your teachers, classmates or friends. It is through mistakes that people learn.
Taking tests: Tests will motivate you to work even harder. It works as goals do: if you know that you have something to work for, you will be dedicated. On top of that, you will be able to assess your strengths and the areas that you need to put extra effort in.
Why is studying abroad such a great opportunity?
Studying abroad has many benefits. For one, you get the opportunity to see the world and experience something different. Also, you get a chance to access programs that are not available in your home country, and not to mention, immense career opportunities.
Are you interested in improving your English while you study?
ECPI University offers a hearty international program that includes degrees in business, technology, criminal justice, and much more. If you'd like to learn about these opportunities, knowledgeable admissions advisors are waiting to help you today. 
It could be the Best Decision You Ever Make!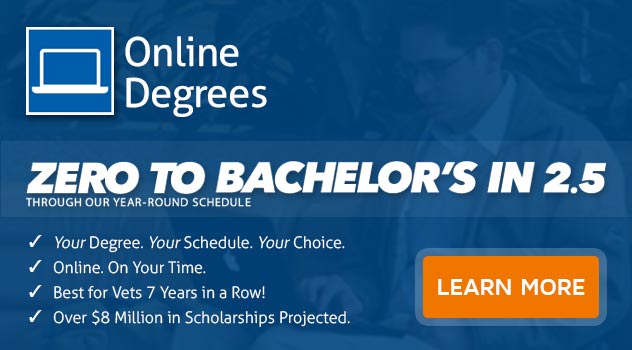 DISCLAIMER – ECPI University makes no claim, warranty, or guarantee as to actual employability or earning potential to current, past or future students or graduates of any educational program we offer. The ECPI University website is published for informational purposes only. Every effort is made to ensure the accuracy of information contained on the ECPI.edu domain; however, no warranty of accuracy is made. No contractual rights, either expressed or implied, are created by its content.
For more information about ECPI University or any of our programs click here: http://www.ecpi.edu/ or http://ow.ly/Ca1ya.