GRE Scores for Business School: Is it Required?
If you are an international student, looking to go to college in the US, you may be bombarded by many unfamiliar phrases and acronyms. One of these may be the requirement of some colleges for you to provide a GRE score with an application for their graduate degree programs. The good news is that this score is something not all schools require and not having to take the test can save you not only fees and study time.

What is the GRE?
The Graduate Record Examination (GRE) is a multiple choice standardized exam that is usually taken as a computer-based test. It is similar to the SAT exam that is required for entry to many undergraduate programs in the United States. Its intent is to provide graduate schools with metrics that will give admissions representatives a better idea of how prepared an applicant is for the work required at the graduate level.
While there may not be a hard pass/fail or a score requirement for admissions, in general, a higher score will have a more positive effect on the admissions decision. The test has sections measuring English vocabulary, mathematics (to include algebra and geometry), and critical thinking and quantitative skills.
While this can be a good measure of an applicant's strengths or weaknesses in academic subjects, graduate education is more highly specialized than undergraduate degrees and an applicant may not be well served in having skills assessed that may not be of use in a specific program.
Does The GRE Determine Success In Graduate School?
While the GRE is a test that has been relied upon heavily for the admissions departments of Graduate Schools, it is not the sole predictor of future success in a graduate program. In fact, some schools are putting less weight on standardized tests in lieu of other factors including grades on past coursework, faculty recommendations, or writing samples.
There is a great amount of diversity in the metrics that universities use to reach their admission decisions. Some view tests such as the GRE as a fair evaluation of how well a student has applied their undergraduate education while others find them outdated or a culturally unfair measure of a student's merits.
For example, success in graduate school is often not as focused on grades or classwork so much as it is in gaining recognition for work, being awarded grants or endowments, earning faculty tenure, and having work accepted for publication. There is little or no evidence of a correlation between a high GRE score and success in these areas.
Do You Need To Take The GRE?
Whether or not it would be a good idea to take the GRE largely depends on what program you are applying for. If it is a requirement for application to a program you want to attend the answer is clearly yes, but if it is an optional part of admission this can be a much tougher question. If you have a strong academic record, a GRE score may hurt more than it helps if you have a poor test day.
Good grades do not assure success in the GRE as the test may not have reliable study guides that you can use to prepare for the test. The best that can be said about the GRE when it is an optional part of a graduate school application is that taking the test shows an amount of initiative and confidence in your abilities those admissions boards may appreciate in a candidate.
Another consideration is what area you are looking into studying. For example, graduate programs such as MFAs, Executive Business MBAs, and Online Master's degree programs often waive the GRE requirement or don't ask for it at all because it can have little to do with the skills required for these disciplines. Additionally, many of the nation's top Doctorial Programs have recently dropped the GRE for the same reasons.
ECPI University does not require GRE scores in application packets for local or international students. For more information on how to apply or what you will need to finish up your application, connect with a friendly admissions advisor today.
It could be the Best Decision You Ever Make!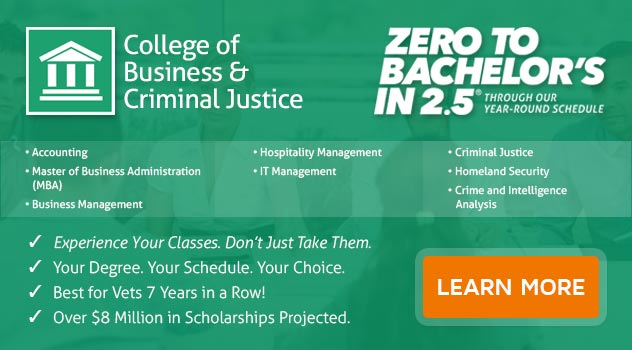 DISCLAIMER – ECPI University makes no claim, warranty, or guarantee as to actual employability or earning potential to current, past or future students or graduates of any educational program we offer. The ECPI University website is published for informational purposes only. Every effort is made to ensure the accuracy of information contained on the ECPI.edu domain; however, no warranty of accuracy is made. No contractual rights, either expressed or implied, are created by its content.
For more information about ECPI University or any of our programs click here: http://www.ecpi.edu/ or http://ow.ly/Ca1ya.