Scholarships for International Students: What can I Apply For?
Coming to the United States in order to further your education can be an amazing experience. Not only could you get a top-notch education in the U.S., but you'll get a chance to experience American culture firsthand and set yourself up for a successful career in whatever field you choose to pursue.
However, going to the college in the U.S. can be expensive - more so for international students than American students since travel costs are often a factor. Fortunately, there are scholarship opportunities for International students.

Scholarships for international students
The following are some of the major scholarships offered throughout the U.S. for international students looking to study here:
The Fulbright Foreign Student Program - The Fulbright Foreign Student Program is one of the main international scholarships available. It was created by Congress in the mid-1940s in an effort to promote international goodwill. More than 200,000 international students have participated in the program since its inception more than seven decades ago and it operates in more than 155 countries around the world. The program offers scholarships to international students pursuing a Master's degree or Ph.D. in the U.S.
Civil Society Leadership Awards - If you are an international student seeking to get your Master's degree in the U.S., then you can apply for the Civil Society Leadership Award (CSLA) scholarship as long as you are able to demonstrate both academic and professional excellence and have a strong commitment to leading positive social change in your community. There are a few other eligibility requirements that you will have to meet; for example, you have to be from a certain country and you have to be studying in a certain field. The complete list of requirements can be found on the Open Society website.
BrokerFish Scholarship - BrokerFish has a scholarship program for international students that is quite easy to apply to. All you need to do is write an essay between 500 and 1,000 words about the importance of International Health Insurance for Expatriates and you'll have the chance to win a $1,000 scholarship towards your tuition.
Ritchie-Jennings Memorial Scholarship - Like the BrokerFish scholarship, the Ritchie-Jennings Memorial Scholarship requires a written essay. The essay should be between 250 words and 500 words explaining why you should be given the scholarship and how fraud awareness will affect your career. The scholarship, which is in the amount of $1,000 to $10,000, is available to international students from anywhere in the world as long as their area of study is in accounting, finance or business/management.
Merit Scholarship - Many colleges offer merit scholarships based on the academic achievements of the student. At ECPI University, international students can apply for the Merit Scholarship for both bachelor's programs and master's programs. The scholarships range from $3,000 to $4,000 for bachelor's programs and from $2,000 to $3,000 for master's programs.
Founder's Scholarship - The Founder's Scholarship was established by the founder of ECPI University, Alfred Dreyfus. He happened to be an immigrant which is one of the reasons that the scholarship established in his name is available to prospective or enrolled international students, no matter what their area of study. To apply, you will have to prove your financial, disability or social status as well as write a page-long essay on why you are a good candidate to be awarded the scholarship. The scholarship is in the amount of $5,000 per academic year.
Early Action Scholarship - If you apply to ECP University at least three months before you plan to begin classes, then you could receive a small scholarship of $500.
As an international student, any kind of financial assistance is bound to help, especially when you take into account the fact that studying abroad in the U.S. is generally more expensive than going to school at home. These are just some of the scholarship opportunities that are available to international students, some of which can pay for a substantial part of your tuition. For more information about our scholarship opportunities or for information about our international program in general, be sure to contact us at ECPI University today.
It could be the Best Decision You Ever Make!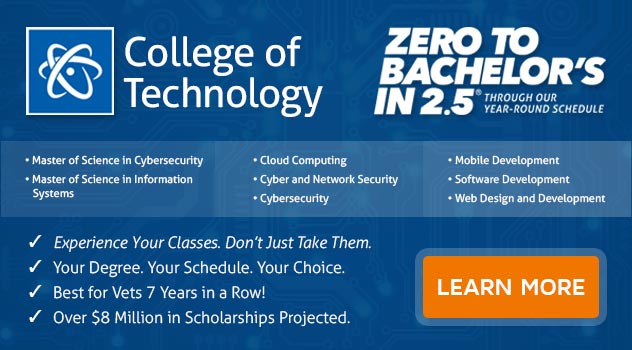 DISCLAIMER – ECPI University makes no claim, warranty, or guarantee as to actual employability or earning potential to current, past or future students or graduates of any educational program we offer. The ECPI University website is published for informational purposes only. Every effort is made to ensure the accuracy of information contained on the ECPI.edu domain; however, no warranty of accuracy is made. No contractual rights, either expressed or implied, are created by its content.
For more information about ECPI University or any of our programs click here: http://www.ecpi.edu/ or http://ow.ly/Ca1ya.