University Packing List for International Students attending ECPI University
You're excited and a bit nervous about becoming an international student in the United States. Two of your concerns are important ones: What should you pack? What will you need as an international student?

What You'll Need at Your U.S. University
Forget your toothbrush. Well, don't forget it, but don't worry about it. You'll be able to buy a toothbrush very easily when you move to your new home-away-from-home.
But if you're from Ethiopia, there are a few herbs and/or spices you'll definitely want to pack. At some point you will want to share some of your favorite recipes with your new friends in the U.S. It will be difficult to find mitmita, berbere, and fenugreek (to make Niter Kibbeh).
7 Items You Should Bring from Home
If there is some item in your home that fills your heart with happiness, bring it. Perhaps it is a picture of your family. Maybe it's a seashell or memento from a special childhood holiday. Other items you should bring from your home and country include:
1. Clothing – You won't need a lot of clothing; perhaps two weeks' wardrobe will suffice. The weather can be inconsistent in many U.S. locations. A good idea is to be able to layer clothing if temperatures are cold at the time of your arrival and buy coat, gloves, etc. later.
2. Documents – It's a great idea to have paper copies and backup photographs of:
Academic transcripts
Driving license
Emergency contact information (family)
Emergency contact information (U.S.)
Financial information
Flight information
Insurance information
Medical records
Passport
Proof of university acceptance
Scholarship or grant reference letters
SEVIS (Student and Exchange Visitor Information System) enrollment application or acceptance. (This is Form I-20, which your university should send you. Complete this form and take it with you to your visa interview.)
Student/visitor visa
3. Medications – You will not only need as many refills possible for all your prescription medicines, but also prescriptions hand-written from your doctor. Your university guidance counselor will help you find a U.S. physician for future refills. An extra pair of prescription eyeglasses and a copy of your contact lens prescription for later is a good idea.
4. Personal electronics – Laptop, cellphone, earbuds, etc.
5. Temporary, basic toiletries – You will need only enough personal toiletries for 1 or 2 days, until you can go shopping. (Small containers of body wash, deodorant, toothpaste, contact lens solution, etc.)
6. Travel-sized adaptor – This adaptor can be used in airports and temporarily until you are able to purchase standard U.S. chargers.
7. U.S. currency – You might want to take an international prepaid credit or debit card as well as a small amount of U.S. money to have until your financial arrangements are made in the U.S. Don't forget: Inform your home bank you are traveling to the U.S. They will want some idea of the types of purchases you might be making.
What You Should Not Pack as an International Student
With apologies to mothers worldwide, do your best to prove to U.S. has soap and water. Unless you have a medical condition requiring special shampoos or personal items, you do not need to pack:
Bedding, towels, cooking utensils, dinnerware, etc.
Hair dryers, curling irons, lots of makeup
Large suitcases – Consider duffel bags for packing. Once unpacked, they store easily in small living spaces. Some students use "throwaway" suitcases they can donate to a nonprofit organization after they're settled. The bad news, is, large suitcases, even throwaways, weigh more, which limits your packing.
Meat of any kind, including dried
Textbooks – If you know what you need, try to order online for delivery to your dorm or buy at your university bookstore.
Winter clothing – These take up a lot of space and the U.S. has used clothing stores and discount stores where you can buy necessities for a lower price.
After you arrive, consider buying:
Academic resources – Notebooks, pens, pencils, paper, a scanner/printer and other recommended items from your university bookstore or discount marketplace.
Clothing hangers and laundry bag
Dishes – At least one cup, bowl, plate, eating utensils just in case
Electronics chargers for U.S. electrical outlets
Extension cords/multi-plugs – Helpful when charging/using multiple electronic devices
First-aid kit – Antiseptic, bandages, pain relievers; good to have if a small injury occurs
Multipurpose cleaning wipes – These don't take much space; you'll want to give your dorm or apartment furniture/appliances a quick wipe-down
Shower shoes or flip-flops – Only if you share a shower with others
Are you interested in studying abroad? If you want to study business, criminal justice, technology, or more, consider ECPI University. With accelerated classes and a year round schedule, you could finish your degree sooner and start looking for work faster. For more information about this exciting opportunity, connect with a friendly admissions advisor today.
It could be the Best Decision You Ever Make!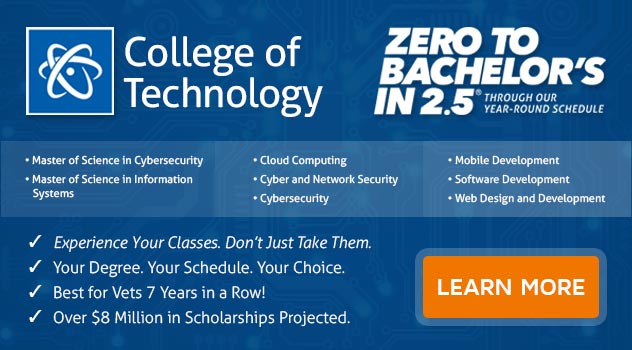 DISCLAIMER – ECPI University makes no claim, warranty, or guarantee as to actual employability or earning potential to current, past or future students or graduates of any educational program we offer. The ECPI University website is published for informational purposes only. Every effort is made to ensure the accuracy of information contained on the ECPI.edu domain; however, no warranty of accuracy is made. No contractual rights, either expressed or implied, are created by its content.
For more information about ECPI University or any of our programs click here: http://www.ecpi.edu/ or http://ow.ly/Ca1ya.