IOMAXIS Expands Current Location in Northern Virginia
Cloud, Mobile and Networking Jobs Good Match for ECPI University Grads
IOMAXIS – a technology engineering company based in Lorton, Virginia – has announced plans to invest nearly $4 million in a major expansion, creating 555 new jobs during the next three years. The company builds advanced cloud, mobile and network technologies for a wide range of tech companies and federal agencies, including the Pentagon, intelligence agencies, National Law Enforcement and the Department of Homeland Security.
In a news report published by Virginia Business, IOMAXIS CEO Bob Burleson said, "We will continue to make it our mission to fight, overcome and thwart future threats for our wide portfolio of clients. To stay ahead of that challenge requires a talented, diverse workforce and policies friendly to small companies seeking to grow rapidly. Virginia provides these things, and we are very excited to be expanding our operations in the state."
Quoted in the Washington Business Journal, Virginia Governor Terry McAullife credited IOMAXIS' expanding footprint to Virginia's "unparalleled business climate, skilled workforce pipeline" and its "strategic access to the nation's capital" — which represents the firm's largest set of customers.
The referenced media source is missing and needs to be re-embedded.
ECPI University and its nearby Northern Virginia campus play a key role in developing that talent pipeline. Through our year-round, accelerated programs, students typically take two classes during each five-week term. That means they can earn a Bachelor of Science degree in as little as 2.5 years. For employers, it means ECPI University is producing talented graduates every five weeks. Because the Northern Virginia campus offers programs in cloud, mobile, and network technologies, companies like IOMAXIS make ideal employment partners.
By enrolling in our Bachelor of Science in Computer and Information Science with a Major in Software Development – Mobile Development Track, students have the opportunity to learn how to develop:
Efficient and scalable programs
Mobile and web applications
Cloud-based software using languages and technologies such as Java, C#, Python, HTML5/CSS, Android, jQuery, Cloud providers, and MongoDB
Our Cloud Computing Track can teach you how to set up servers and software clients, create large storage solutions, utilize cloud technologies, and deploy thin applications for large, medium, and small organizational networks.
ECPI University's Cyber and Network Security program is designed to teach students how to create and build networks in Windows, CISCO, and UNIX environments, and design and implement network security plans to keep hackers at bay and networks secure.
Each of these three programs are linked to careers that are in demand. According to the U.S. Bureau of Labor Statistics (BLS), employment for Software Developers and Information Security Analysts is projected to grow 17 and 18 percent respectively between 2014 and 2024, much faster than the average for all occupations.
If these sounds like career paths you would like to explore, take a moment and connect with ECPI University's Northern Virginia campus. A helpful admissions advisor will be happy to answer all your questions.
It could be the Best Decision You Ever Make!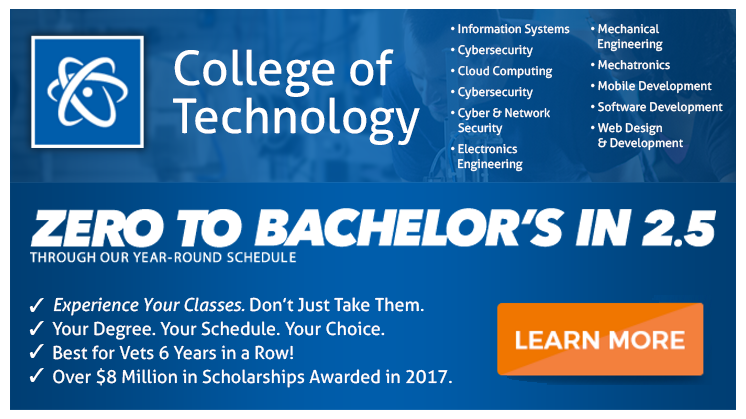 DISCLAIMER – ECPI University makes no claim, warranty, or guarantee as to actual employability or earning potential to current, past or future students or graduates of any educational program we offer. The ECPI University website is published for informational purposes only. Every effort is made to ensure the accuracy of information contained on the ECPI.edu domain; however, no warranty of accuracy is made. No contractual rights, either expressed or implied, are created by its content.
Gainful Employment Information – Software Development - Bachelor's
For more information about ECPI University or any of our programs click here: http://www.ecpi.edu/ or http://ow.ly/Ca1ya.