Is Being a Project Manager a Good Career: Is Project Management Right for You?
Projects are the means through which various goals are completed. In one way or another, we all engage in projects from time to time. Some projects are big and highly expensive (such as constructing the Olympic stadium) or small and simple (such as repainting your child's playroom).
Both examples would require Project Management skills, although at different levels. In the workplace, project management enables organizations to transform ideas into reality, bringing goals to completion and achieving important objectives critical to business growth. If you're considering a future in project management, what do you need to know?

What Is It Like To Be a Project Manager?
Every project, regardless of size, requires a person to coordinate available resources and talents towards a common goal. This person is effectively the project manager. An effective project manager can clearly communicate ideas and instructions, manage people and resources and also motivate those under them to achieve a common objective. This common objective can take many different forms, depending on the industry.
As a project manager, you are tasked with the unique role of planning, developing, measuring and completing projects for different organizations. You are the bridge between the executive management and the actual teams on the ground that undertake the various tasks within the project.
The project manager generally takes responsibility for every task completed within the project and therefore closely monitors all phases of the project to ensure that they are completed to the desired standards. A project manager typically performs the following duties, among others:
Developing budgets and allocating resources to different parts of the project
Hiring and training new members on the project and its objectives
Assigning roles and delegating responsibilities to team members
Monitoring and reporting on the overall progress of the project to senior management
Identifying, mitigating and deterring risks that may hinder the progress of a project
Ensuring that all activities are completed within the right time and up to acceptable standards
Preparing and presenting progress reports to management or the clients
In general, a project manager ensures that projects are adequately planned, properly executed, and satisfactorily delivered within the set time and established budget.
How Does Project Management Differ Across Various Fields?
Project managers have the unique opportunity to work in a wide variety of industries and fields. Although the different fields involve dealing with different types of professionals and employing different skills, the underlying principles, goals and objectives remain the same. The only thing that changes is the end product. In the case of the IT field, the end product might be a new application or computer system, while in the construction industry the product might be a new office complex.
On a typical day, a project manager, regardless of their field or industry, will be expected to do the following.
Establish client needs and develop project objectives and goals
Come up with detailed plans stipulating the various tasks to be completed in a particular day, how the tasks will be completed, time allowed and the people charged with completing the set tasks.
A project manager will also supervise the progress of ongoing projects to ensure they are in line with established plans.
They assess potential problems and address them
If a project is complete, the project manager assesses it to ensure it meets all standards and objectives, delivers the project and closes the contract and the project at large
These activities hold true across all industries and fields and it, therefore, follows that the skills required to be a project manager are also the same across all fields.
How is Formal Education Important in Project Management?
Project managers are typically natural born leaders. However, while natural abilities offer a unique advantage in this career path, great project managers are those who learn the craft well in school.
A project manager should be a well-rounded individual capable of dealing with different situations and managing people across different levels. Formal training, in the shape of earning a degree in project management, equips you with the necessary skills to plan, manage and execute any type of project from any field or industry.
In addition to learning the technical skills necessary for the position, a degree program also usually equips you with soft skills such as interpersonal skills, critical thinking, problem solving and creativity among others. This combination of technical and soft skills prepares learns to become successful project managers in different industries and at different capacities.
Should you also get a Certification?
While you do not need a certification to gain employment as a project manager, having one expands your opportunities and gives you a big advantage over other job candidates. The Project Management Professional Certification (PMP) in particular is a prestigious and globally recognized certification for project managers. If you want to stand out above other project managers, you should also consider earning a certification.
It All Starts By Earning a Degree
Do you have what it takes to be a project manager? It all start by earning a degree in Bachelor of Science in Organizational Leadership, with a Concentration in Project Management at ECPI University. Through our accelerated program, you could finish the course in as little as 2.5 years. Connect with our helpful admissions advisor today to learn more.
It could be the Best Decision You Ever Make!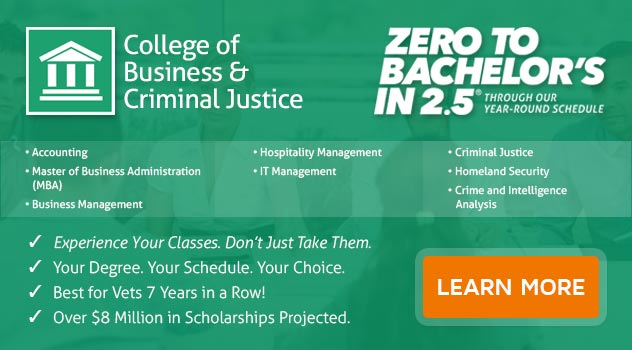 DISCLAIMER - ECPI University makes no claim, warranty, or guarantee as to actual employability or earning potential to current, past or future students or graduates of any educational program we offer. The ECPI University website is published for informational purposes only. Every effort is made to ensure the accuracy of information contained on the ECPI.edu domain; however, no warranty of accuracy is made. No contractual rights, either expressed or implied, are created by its content.
For more information about ECPI University or any of our programs click here: http://www.ecpi.edu/.