Is Cyber Security a Good Career in the Long Term?
Most businesses in today's world are driven by data. Collecting, storing, and analyzing data allows such businesses to uncover valuable insights and make better decisions moving forward. However, the increased focus on data has also led to an increase in cybersecurity concerns.
Hackers also realize how valuable business data can be, and they're relentless in trying to access this information. A recent study showed that a hack attempt is registered every 39 seconds.
Because of these risks, the need for cybersecurity is at an all-time high. Cybersecurity professionals assist businesses to protect their systems and networks. By working in this exciting, challenging, and rapidly growing field, you could enjoy job security and career growth over the years. Obtaining a formal education in cybersecurity could also make you a highly competitive candidate when looking for employment opportunities.

The cybersecurity field is growing rapidly
As business data continues to expand, the cybersecurity field will also continue to grow. Companies rely on data to carry out their daily operations. However, the more data businesses collect, the higher risks they face from hackers. Malware, ransomware, social engineering, and spyware are types of threats that companies face on a daily basis.
These threats have led to an increased demand for cybersecurity professionals. If you enjoy learning about data controls, IT systems, and network risks, then a career in cybersecurity may be a good fit for you.
Businesses of all sizes are now hiring cybersecurity professionals to protect themselves from cyber crime. By 2026, employment within the cybersecurity field for information security analysts is expected to grow by 28%. Therefore, pursuing a career in cybersecurity could give you access to exciting opportunities for many years to come.
The role of cybersecurity professionals
While many people have a good idea of what cybersecurity is all about, few actually understand the specific role that cybersecurity professionals play. As a professional working in this field, you'll be responsible for protecting computer systems against threats, installing data security controls, and developing a timely response in case threat occur to business data.
Cybersecurity professionals work on many different areas of IT operations, including the following:
Network administration and troubleshooting
Risk management and disaster recovery
Management of data security policies
Installation and upgrading of business systems
If you enjoy learning about hardware and software systems, data security policies, and network threats, then you'll enjoy your role as a cybersecurity professional.
Duties and responsibilities
The specific duties that you'll have will depend on your role and job position. For example, information security analysts may work primarily to identify and secure against potential threats, while network administrators manage and provide support to the systems being used in a particular business.
However, some of the duties and responsibilities that a cybersecurity professional can expect to carry out include:
Installing and operating software (to detect or prevent incoming threats)
Troubleshooting network issues within the business
Implementing and managing data security policies
Auditing security controls to assess data safety
Actively monitoring and defending business networks
Developing data recovery plans in case business data is compromised
How to obtain a degree in Cyber and Network security
Cyber and network security typically fall under computer science or information science. More colleges and universities are now offering this curriculum in order to train candidates for various positions.
When pursuing a degree in cyber and network security, you should learn about hardware and software systems, how to assess risk, and data security policies/procedures in businesses. A degree in cybersecurity equips you with important skills that will be critical to your career success. Not only will you learn about the technicalities of cybersecurity, but you'll also develop skills in risk management, disaster recovery, leadership, and ethical practice.
Requirements of the program
When pursuing a degree in cyber and network security, you can expect to take classes that provide hands-on learning experiences. You'll have the opportunity to build networks, design cybersecurity plans, and assess the impact of threats.
Some requirements of the program include knowing how to install security software, being able to actively monitor business networks, and making timely decisions in response to active threats.
Are you interested in working in the cybersecurity field? If you want to earn a Bachelor of Science Degree in Computer and Information Science with a Major in Cyber and Network Security, ECPI University offers this course at an accelerated pace. For more information, connect with a helpful ECPI University admissions counselor.
It could be the Best Decision You Ever Make!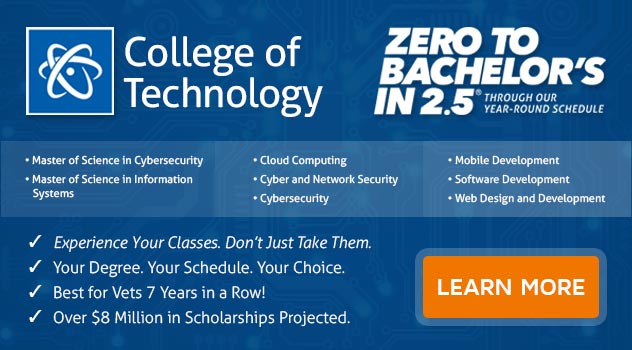 DISCLAIMER – ECPI University makes no claim, warranty, or guarantee as to actual employability or earning potential to current, past or future students or graduates of any educational program we offer. The ECPI University website is published for informational purposes only. Every effort is made to ensure the accuracy of information contained on the ECPI.edu domain; however, no warranty of accuracy is made. No contractual rights, either expressed or implied, are created by its content.
Gainful Employment Information – Cyber and Network Security - Bachelor's
For more information about ECPI University or any of our programs click here: http://www.ecpi.edu/ or http://ow.ly/Ca1ya.