Is Dental Assisting a Good Job For Me: How Can I Know?
According to the Bureau of Labor Statistics, job positions for dental assistants will increase by 19% over the next several years. Those who are looking for a long-term career with lots of opportunities for advancement may consider becoming a dental assistant. You might wonder, what does a dental assistant do? What personality traits help someone to be a better dental assistant? Why is education an essential part of this profession?

A Day in the Life of a Dental Assistant
Dental assistants help dentists provide oral care services to patients. This usually occurs in an office setting. However, some dentists work with community health groups that offer mobile services in rural or disadvantaged areas.
The specific daily duties an assistant performs depends on the size and scope of their office, as well as any applicable state laws. However, most dental assistants spend their work hours focused on activities like:
Preparing tools and workspaces for dentists to perform procedures.
Providing emotional comfort to patients.
Maintaining medical and insurance records.
Giving aftercare instructions to patients.
Demonstrating proper oral care techniques.
Processing x-rays and lab tests.
Appointment scheduling.
Dental assistants are responsible for a range of administrative and clinical tasks that help dentists provide superior care.
Characteristics of a Successful Dental Assistant
In order to perform their best, dental assistant candidates need to possess these qualities.
Organization. Dental assistants need to keep track of an endless flow of paperwork. From patient records to interoffice communications, dental assistants are the backbone of any office's filing system. Beyond paperwork, dental assistants need to be able to keep track of multiple instruments, supplies, and processes.
Interpersonal skills. One of the primary purposes of a dental assistant is to make the patient feel at ease. Without the ability to listen effectively, empathize, and communicate complex ideas in a simple way, candidates may struggle to meet the demands of these positions.
Manual dexterity. In some states, dental assistants are allowed to apply certain treatment solutions. Working in tight spaces, like a mouth, requires high levels of control over the finger and wrist muscles. Also, many of the tools used in dentistry require a strong and precise grip.
Detail oriented. Like all positions in the medical field, dental assistants must follow strict protocols to reduce the chances of injury or infection. Keeping an eye on small details is an important part of this process.
These personality traits make it possible for aspiring dental assistants to fulfill their daily duties.
The Importance of Education for Dental Assistants
Most states require dental assistants to complete an accredited study program. However, beyond being a simple job requirement, graduating from a formal training program offers many benefits to job seekers.
Connections. The medical field is full of opportunities. However, without the right connections, it can be difficult to find them. Graduating from a training program puts you in touch with other working professionals. Use your newfound friendships to expand your professional network and keep yourself in the loop for information on new job openings, learning opportunities, and professional development.
Greater variety of opportunities. The dental field is full of specializations. From geriatric dentistry to those who concentrate on cosmetic procedures, job seekers could have many options when accepting the first position. Your training program prepares you to work in a variety of settings, which means you could choose a position based on personal preferences.
Up-to-date knowledge. Medical knowledge is constantly changing. Every day, new procedures and techniques are being brought into dentists' offices. Graduating from a formal training program ensures that the knowledge you base your practice on is accurate and relevant to your patients' needs.
I'm Ready to Be a Dental Assistant: Now What?
Are you ready to pursue your goals? If you want to earn an Associate of Applied Science Degree in Health Science with a Focus on Dental Assisting, consider ECPI University. For more information on this exciting, accelerated learning opportunity, connect with a helpful admissions counselor today.
It could be the Best Decision You Ever Make!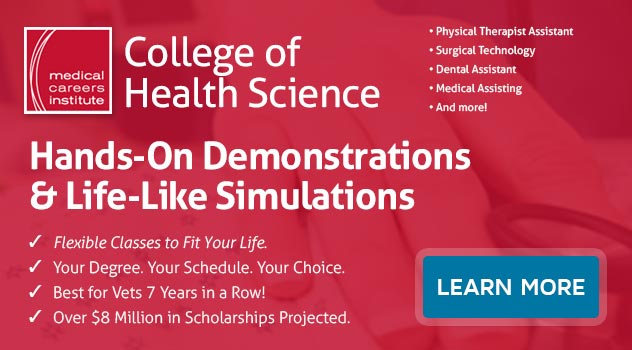 DISCLAIMER – ECPI University makes no claim, warranty, or guarantee as to actual employability or earning potential to current, past or future students or graduates of any educational program we offer. The ECPI University website is published for informational purposes only. Every effort is made to ensure the accuracy of information contained on the ECPI.edu domain; however, no warranty of accuracy is made. No contractual rights, either expressed or implied, are created by its content.
Gainful Employment Information – Dental Assisting - Associate's
For more information about ECPI University or any of our programs click here: http://www.ecpi.edu/ or http://ow.ly/Ca1ya.