Is Diagnostic Medical Sonography a Good Career in Orlando?
Diagnostic medical sonography has been a vital part of healthcare for many years. High-frequency sound waves enable the viewing of internal body structures non-invasively and without concern for side effects that X-rays pose. Doctors use ultrasound to monitor a developing fetus, muscles and tendons, the heart and blood vessels, as well as abdominal and pelvic organs.
A technician who practices DMS is known as a sonographer. Is this a viable career for those considering taking formal training so they can practice in this field? In general, growth in the field is projected by the U.S. Bureau of Labor Statistics at a nationwide rate of 23 percent over a 10-year period -- higher than average for all professions. In Orlando, with our large population of senior citizens needing medical attention, the prospects indicate that the need for sonographers will also continue to be high.

What a Sonographer Does
Sonographers operate the machinery that creates internal images of patients. They prepare patients for these procedures, and must be able to read the images to determine if a doctor needs to be consulted. Sonographers may also assist physicians and surgeons during surgery. They are usually responsible for keeping medical records for patients for verification and insurance.
A sonographer generally works a 40-hour a week job, but likely will work nights, weekends, and holidays. They usually work in a hospital or diagnostic laboratory. The job requires the sonographer to stand for long periods and to lift patients and machines.
A sonographer uses the equipment to examine the a variety of body parts and organs. Such as  peering inside the heart for blockages or abnormalities, so that cancers can be identified and kidney stones detected. Ultrasound is also used to guide other procedures that are more invasive and have limited visibility, such as needle aspirations or needle biopsy.
Sonography in the Future
Sonographers are influencing new uses for ultrasound as well as advances in the equipment. Some of the newer applications that are appearing in sonography:
Dental descaling -- Ultrasound is being used for periodontal therapy, particularly debridement.
Shock wave lithotripsy -- Ultrasound waves are targeted to break up kidney stones and other calcium-based growths in the body. It is a helpful alternative to surgery, in that it breaks up stones too large to pass or that won't pass naturally.
Liver tumors -- Although this is still in the experimental stage, ultrasound is being used to destroy liver tumors; the waves cauterize the tissue inside the body, negating the need for invasive surgery.
Immunotherapy-based cancer treatment -- Also under development is a technique that pairs immunotherapy treatments with ultrasound. It appears that ultrasound treatment can help improve a patient's immune response so that the patient can fight cancer more effectively.
Bone healing and joint therapy -- It is unknown why, but it appears low-intensity pulsed ultrasound, or LIPUS, can increase healing rates of fractures. It is administered in the form a of a 3-D printed cast that helps bones heal by using ultrasound waves. This method is still a prototype, but shows promise.
Technicians entering the sonography field today can expect to see many changes in their practice as new medical uses for ultrasound waves continue to be found.
Becoming a Sonographer
Sonographers must work with patients who are in pain or anxious, so it's a bonus to have a calm, patient manner that will help calm fears. Sonographic technicians must also have the ability to communicate with patients, explaining images and making recommendations.
Sonographers also need a certain amount of physical strength to stand for long periods and to move patients. But above all, a sonographer needs training. There are many avenues to becoming certified, but a strong educational background in sonography, with hands-on experience through an externship, could prepare you for the rigors of sonography.
Look for a program that provides not only classroom instruction but also hands-on lab time. You should take courses in ultrasound principles, equipment operations, and various sonographic practices focused on the abdomen, obstetrics, gynecology, and other structures. In addition, you should study vascular sonography, neonatal, trauma, and invasive sonographic procedures. You should also take courses in cross-sectional anatomy, pathophysiology, and physiology.
Sonographers will need instruction in producing diagnostic images, as well as recording, analyzing, and processing diagnostic data. Furthermore, the student will need some grounding in patient care and education, interpersonal communication, physical assistance and transfer, infection control, and dealing with medical emergencies.
Are you interested in becoming a sonographer? If you want to earn an Associate of Applied Science in Diagnostic Medical Sonography, ECPI University Orlando could be just what you're looking for! For more information on our hands-on, accelerated program, connect with a helpful admissions advisor today.
It could be the Best Decision You Ever Make!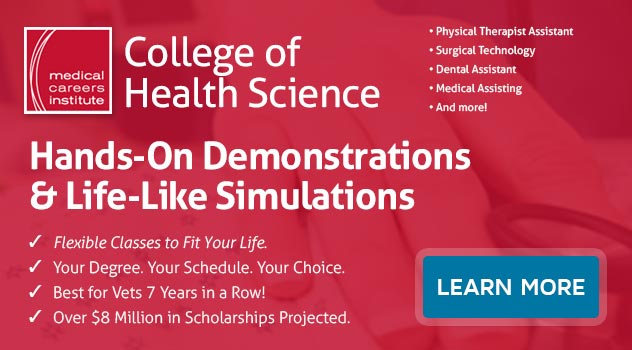 DISCLAIMER – ECPI University makes no claim, warranty, or guarantee as to actual employability or earning potential to current, past or future students or graduates of any educational program we offer. The ECPI University website is published for informational purposes only. Every effort is made to ensure the accuracy of information contained on the ECPI.edu domain; however, no warranty of accuracy is made. No contractual rights, either expressed or implied, are created by its content.
Gainful Employment Information – Sonography - Associate's
For more information about ECPI University or any of our programs click here: http://www.ecpi.edu/ or http://ow.ly/Ca1ya.