Is Sonography a Good Career: What Kind of Education Will I Need?
Choosing a career that makes the best use of your acquired skills and latent talents can at times be a daunting task. A career in sonography would be a wise option for you if you are willing to get a specialized education and have a penchant for working with machines while also interacting closely with people. Read on to find out more about sonography and what kind of education is required for this career.

Sonography Overview
Sonography is the use of ultrasound devices to view and interpret images via sound waves to diagnose and treat medical conditions. High-frequency non-ionizing sound waves are directed into the body of the patient, and the sound waves are used to generate images which can be analyzed and interpreted by a medical professional.
What Are Day-to-Day Tasks I should Expect to Perform as a Sonographer
Ultrasound testing: As a sonographer, you should expect to perform accurate ultrasound tests several times on a typical working day. However, your tasks will not be monotonous. The tests could be directed to different parts of the body depending on each patient sent to you and according to the orders of a physician. This will mean operating the ultrasound equipment to get images, which will be used in diagnosing the patients.
Working with different doctors: Normally, you could work with an obstetrician gynecologist, but this is not the only doctor who will require your services. Other doctors whom you will work with from time to time after graduating include cardiologists, neurologists and even ophthalmologists. In this way, you get to learn on the job and become equipped for whatever your career calls you to do.
Keeping records: Your work will entail maintaining records of the images you take. The records will be important for future reference. Therefore, you will be required to keep a clear, detailed record of your findings immediately after each test has been done.
Obstetrics and gynecology: Most of the work of a sonographer revolves around obstetrics and gynecology. While working closely with an obstetrician gynecologist, you will often interact with pregnant people. While examining them, you will need to use a gel, which you will apply around their lower abdomen before using an ultrasound transducer to send high-frequency non-ionizing sound waves to capture the images of fetuses.
You will get these images as relayed to the ultrasound machine where you will be able to assess them for abnormalities such as the fetus lying in the wrong position prior to delivery. It is also with the help of these images that you should be able to estimate the age of a fetus.
Why Formal Training is Important in the Field of Sonography
As a standard educational route, most prospective sonographers will attend a two-year degree program at a technical or community college. The completion of formal education is a prerequisite as this will introduce you to medical terminologies used in the field of sonography. You should learn courses such as anatomy, physiology, and the applied sciences.
It's also through formal education that you could gain clinical experience since you will be working in doctors' offices, laboratories and/or hospitals. Furthermore, for you to venture into any of the various specializations in the field of sonography, you must sit an exam at the state level and perform satisfactorily in that particular specialty. However, this does not keep you from holding multiple certifications. You may also need to obtain a license to practice in some states.
Through formal education, you may be registered as a cardiovascular invasive specialist, a cardiac sonographer, a vascular specialist or a cardiographic technician. It is likely that in the near future there will be a new field to which senior sonographers can advance known as advanced cardiovascular sonography.
Even with this new career path, formal education will still be a requirement for you to be considered as an advanced cardiovascular sonographer. While sonography is a good career, you cannot be considered as a sonographer without having gone through formal education of one kind or the other.
Start Your Sonographic Education at ECPI University
Does being a sonographer sound like a good career for you? If so, this is the right time for you to enroll for an Associate of Applied Science in Diagnostic Medical Sonography at the ECPI University. The good news is that you could obtain your degree faster than a traditional college through our accelerated program. If you wish to know more about this exciting opportunity, connect with a friendly admissions advisor today.
It could be the Best Decision You Ever Make!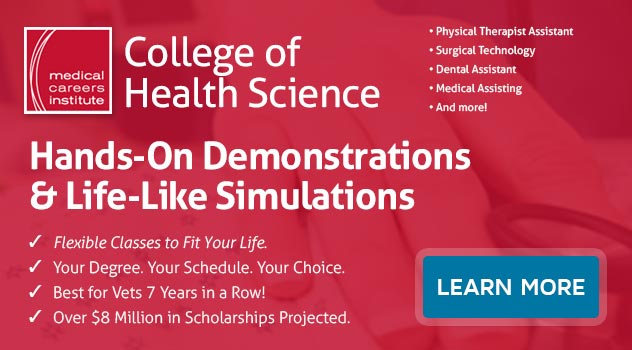 DISCLAIMER – ECPI University makes no claim, warranty, or guarantee as to actual employability or earning potential to current, past or future students or graduates of any educational program we offer. The ECPI University website is published for informational purposes only. Every effort is made to ensure the accuracy of information contained on the ECPI.edu domain; however, no warranty of accuracy is made. No contractual rights, either expressed or implied, are created by its content.
For more information about ECPI University or any of our programs click here: http://www.ecpi.edu/.