Is Sonography in High Demand Currently?
If a friend told you an investment would bring a 23 percent return over 10 years, you would probably drop some serious money into that. After all, the best 10-year rolling average for returns on investments in the S&P 500 Index of American stocks was only 20 percent, says The Balance, from 1991 to 2000. Sonography is in such high demand that employment for sonographers is expected to grow 23 percent through 2026. Let's unpack some numbers and see where you can fit in.

Is Sonography Really a Growing Field?
The 23 percent growth in employment of sonographers is predicted by the U.S. Department of Labor's Bureau of Labor Statistics (BLS). We know. The devil is in the details; that's too good to be true; what are we hiding in that number?
Actually, nothing. First, the BLS is unbiased. It collects and analyzes data with no political or lobbying slant. Second, the BLS has a fork in every pie, so to speak, because it tracks not just sonographers but every job in America. Every job, from agriculture to wholesaling.
BLS not only tracks the characteristics of the job, it compares them to every other job. So for sonographers, their explosive employment growth looks even better against the national average for the ten years 2016 to 2026:
Total anticipated job growth, all occupations — seven percent
Total anticipated job growth, diagnostic medical sonographers and cardiovascular technologists and technicians, including vascular technologists — 17 percent
Total anticipated job growth, diagnostic medical sonographers — 23 percent
What is Making Sonography so Important?
The main reason diagnostic medical sonography will boom over the next decade is because of the aging baby-boomer population. From 1946 through 1964, post-World War II babies produced immense demands for baby products, toys, bikes, cars, and, now, walkers and wheelchairs.
BLS says "the need to diagnose medical conditions — such as blood clots and heart disease — will likely increase. Imaging technology is a tool used in making these diagnoses."
Only sonographers are trained to make all those needed images.
What about Pay Scale for a Sonographer?
In addition to tracking demand, BLS tracks wages for every job, too. Diagnostic medical sonographers are at the top of that medical sector's pay scale, partly due to that tremendous demand for their services.
As the BLS says, "the median annual wage for diagnostic medical sonographers was $71,410 in May 2017."
Compare that salary to other, similar healthcare professions for the same period, May 2017:
Health technologists and technicians — $43,590
Cardiovascular technologists and technicians — $55,270
Diagnostic medical sonographers and cardiovascular technologists and technicians, including vascular technologists — $65,620
And now, compare any of those median annual wages to the median annual salary of all occupations: $37,690.
How do Doctors Use Sonography to Help them?
When doctors want to peek inside patients, the preferred tools of choice are noninvasive. Diagnostic medical sonographers respond to doctors' orders with diagnostic imaging using special imaging equipment to create images or conduct tests.
Though the work supports doctors, surgeons and specialists, diagnostic sonography does not require the extensive medical training of other healthcare professions. Sonographers may work in clinics, laboratories, hospitals and senior centers, but they support doctors technologically rather than chart a course of treatment.
Sonography practitioners spend almost equal amounts of time interacting with patients and machines. They prepare patients for sonography procedures, maintain and prepare the imaging equipment, operate the equipment, put patients at ease, and communicate with doctors and other medical professionals.
Diagnostics medical sonographers are respected, integral parts of any modern medical team. The work is prestigious without being as stressful as, say, a surgeon's work. You perform the work in clean surroundings using modern technology, often in a carefully climate-controlled environment.
Study Hard! You're Going to Need a Degree to Become a Sonographer
To get into this growing field, you need specialized training and a solid education. You need not attend medical school, though; you could have your Associate of Applied Science in Diagnostic Medical Sonography in as little as 18 months. Attend ECPI University's innovative program that gives you the core courses and highly focused classes. Contact a helpful admissions counselor today to learn more.
It could be the Best Decision You Ever Make!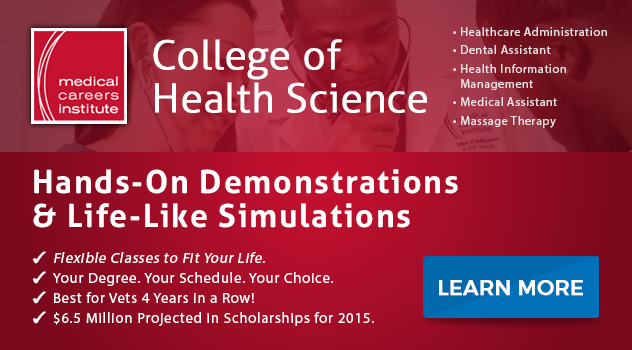 DISCLAIMER – ECPI University makes no claim, warranty, or guarantee as to actual employability or earning potential to current, past or future students or graduates of any educational program we offer. The ECPI University website is published for informational purposes only. Every effort is made to ensure the accuracy of information contained on the ECPI.edu domain; however, no warranty of accuracy is made. No contractual rights, either expressed or implied, are created by its content.
Gainful Employment Information – Sonography - Associate's
For more information about ECPI University or any of our programs click here: http://www.ecpi.edu/ or http://ow.ly/Ca1ya.