IT Security Analyst Job Description: What You Need to Know
The rising concerns for cyber-attacks in businesses and government organizations have led to the creation of an information and security analyst position. Information security analysts are responsible for keeping information safe from potential data breaches. They protect information stored on computer systems and networks.
They are able to do this using software that allows them to keep track of those accessing data. They may also conduct investigations to determine whether data has been compromised or not. Over the last few years, the information security field has seen a significant growth in recent years, and the number of job opportunities is likely to increase over the next few years.

Duties of Information Security Analysts
The main duties of security analysts are to make sure that information systems are secure. Because this job has resulted from the reliance of companies and government organizations in computer networks, security analysts should protect against and counter cyber-attacks. For information security analysts to carry out their various tasks, they have to create the best practices that other members of the company can easily follow.
They increase security standards to enhance an organizations security network and reduce or minimize cybersecurity breaches. It is very important to develop security standards since a lot of sensitive information is now being stored online.
Information security analysts know how to encrypt data and install firewalls in order to protect sensitive data. These individuals promote the use of strong passwords and other forms of identity authentication. To ensure that only those authorized can access information. They also ensure that there are measures to protect computer networks from viruses that can compromise company data.
Perform some tasks to ascertain security testing through penetration testing. This means that you will act like a hacker and infiltrate the organizations' systems just like cybercriminals. This will help you in determining the vulnerable spots and how criminals might exploit them. Based on the results you get after the penetration test, you will be able to recommend methods that can strengthen the businesses' cybersecurity systems and point out the vulnerabilities that should be addressed.
Constantly get updated on the newest trends and practices that are related to cybersecurity. If you don't get the newest information, there is a possibility that hackers will launch sophisticated attacks and breach the company's security systems. You can avoid this by reading the latest security technologies, attending cybersecurity conferences, and talking and sharing information with colleagues.
Monitor the health of information systems on a daily basis. In case you suspect of a breach, you should investigate it immediately and employ the best measures to stop infiltration before company's data can get compromised. You will also be responsible for enhancing the company's security measures after an attack, and ensure that it won't happen again. You will have the responsibility of preparing written reports about attacks, which detail how deep attackers infiltrated the system and the type of information that may have been compromised during the attack.
Constructing a disaster recovery plan is not a one-time job. You may have to test the steps and methods to ensure that all tests are still relevant. In case the company upgrades its security systems, you will have to review its plans and make relevant changes when necessary.
Skills and Qualities to Become an Information Security Analyst
If you wish to succeed in your career as an information security analyst, then you need to have a combination of analytical abilities, problem-solving skills and thorough understanding of how computer systems work. You need to be able to communicate effectively verbally and in writing. Decision-making abilities are very important to carry out daily routines that are required for an information and security analyst.
You should also be well versed in security regulations, rules and standards, and be informed in a wide variety of areas including telecommunications, computer science or electronics, public safety, engineering technology and more.
IT Security Analyst Education Requirements
Most information security analyst job positions require that you should have completed at least a bachelor's degree. Your bachelor's degree program should be in a computer-related field such as information science, computer science, or computer systems analysis. The universal curriculum for a student who wants to become an information security analyst includes coursework in science, technology, engineering, and mathematics. Rarely will people without formal information security analyst education be hired as professionals without at least a bachelor's degree.
Work Toward Your Information Security Analyst Dreams Today
Are you interested in becoming an IT Security Analyst? If you want to earn a Bachelor of Science Degree in Computer and Information Science with a Major in Cyber and Network Security, ECPI University offers a hands-on educational program at an accelerated rate. For more information about this exciting degree, connect with a helpful admissions representative today.
It could be the Best Decision You Ever Make!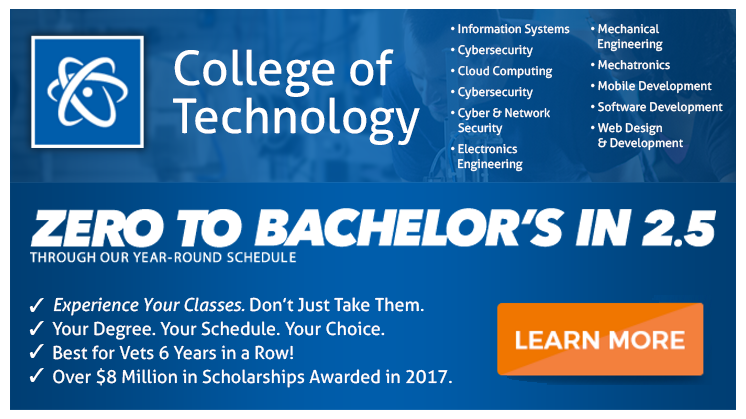 DISCLAIMER – ECPI University makes no claim, warranty, or guarantee as to actual employability or earning potential to current, past or future students or graduates of any educational program we offer. The ECPI University website is published for informational purposes only. Every effort is made to ensure the accuracy of information contained on the ECPI.edu domain; however, no warranty of accuracy is made. No contractual rights, either expressed or implied, are created by its content.
Gainful Employment Information – Cybersecurity Track - Bachelor's
For more information about ECPI University or any of our programs click here: http://www.ecpi.edu/ or http://ow.ly/Ca1ya.