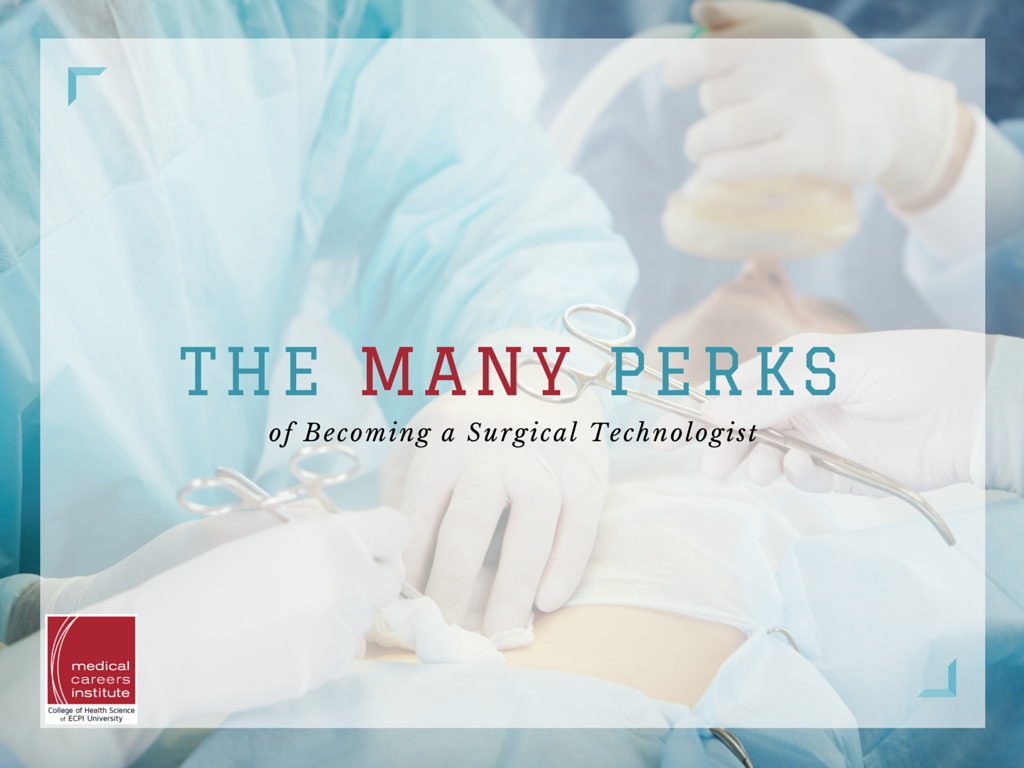 Surgical technicians are vital team members in most any operating room.  With clear knowledge in operation room preparation, sterilizing and maintaining equipment, helping patients prepare for surgery, and handing tools under surgeons' directions, surgical technicians play a key role in saving lives.  It's a profession that requires working under pressure in a detailed environment.  Surgical technicians may not obtain the same glory as surgeons; however, they are still essential to a surgical team's success.
The Instruments Are All Yours
Just because surgical technicians are mainly responsible for preparing a surgery room, does not mean they only know prep work.  Surgical technologists must be familiar with all the equipment and instruments.  Furthermore, these medical tools need their attentive care before, during, and after any operation.  They have to know their surgical forceps, retractors, distractors, chisel, hooks, spoons, and other related surgical tools.  The list of surgical instruments is numerous and it is quite an order to remember them all.  Yet, have no fear!  With the right education and training, you can become well acquainted with the general use of them all.  Over time, you will work with them, assemble them, and sterilize them for surgical teams.
Patients Rely on Surgical Techs
As a surgical technologist, patients need you to be at your best and full-prepared mentally and physically, as you perform such duties as washing and disinfecting incision sites.  Plan to have an active role at the operating table.
There is No Such Thing as Achilles' Heel
Be sure to get used to wearing comfortable shoes because you will stand and walk small distances over the course of hours.  A surgical operation can be quick or last several hours.  Therefore, you will need to be prepared to be on your feet at the beckoning of nurses and doctors.  If you work for hospitals, clogs (or another comfortable shoe type) are your best friends during shifts longer than eight hours.  Beware that your surgeries are at need and include holidays and weekends.  You may even have to be on-call.  With other employers such as outpatient care centers and physicians' offices, you also work full time handling outpatient surgeries. 
Being a Surgical Tech Means You're Highly Qualified
The surgical technician occupation demands an array of qualifications, including:
Surgical technologists must be able to stay alert during work at all times.  Imagine if a couple of knives were forgotten during the procedures, the patients' chance of survival could be severely hindered by even a few seconds of delay in acquiring the right utensil.  Consequently, you must be detail-oriented.
Your hands are extremely important.  When an item is needed you must be fast thinking and accurate.  Good dexterity is required to be able to provide the needed equipment quickly.
Being entrusted with managing and maintaining medical supplies, along with quality patient care during surgical procedures, you also need to have integrity. 
You must have the stamina required to endure extended hours of work, sometimes with minimal rest periods. 
Since you will be under pressure in the operation room, stress-management skills are necessary.  Keeping a cool mind and remaining level headed when facing difficult situations in a team environment is necessary.
You are the Team Spirit
Within surgical teams, surgical technologists play a support role that enables others to perform feats that save lives.  They may not be recognized for the success of the operation, but their attendance keeps the whole procedure run smoothly.  Your future teammates include physicians, surgeons, and registered nurses who will be looking forward to working with you and the instruments you care for.
Investing in Your Future
Upon graduation, your degree could take you to a variety of healthcare settings such as hospital operating and delivery rooms, ambulatory surgical centers, dentists'/doctors' offices, or outpatient care centers.
The median wage of a surgical technologist as of May 2012 was $41,790, with the top 10 percent earning more than $60,240  and the lowest 10 percent earning less than $29,710 (according to the Bureau of Labor Statistics).
This is it! After today I will be a graduate of ECPI University with my Associates of Applied Science in Surgical... http://t.co/qyxUfKvvql

— Leon Mendenhall (@Sthrn_Taurus) April 3, 2014
Would you like to be a healthcare hero?  Contact ECPI University today to learn how you could earn an Associate of Applied Science degree in Surgical Technology in as few as 15 months through our year-round, accelerated curriculum. It could be the Best Decision You Ever Make!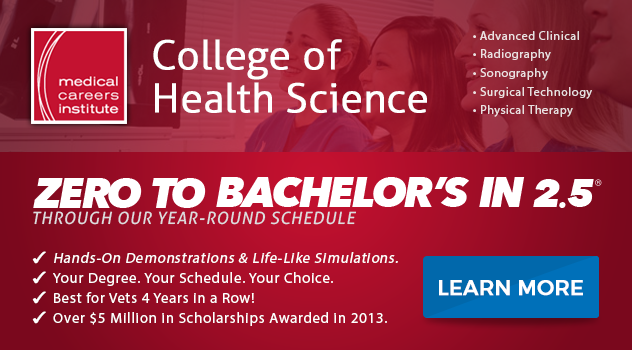 DISCLAIMER – ECPI University makes no claim, warranty or guarantee as to actual employability or earning potential to current, past or future students or graduates of any educational program we offer. The ECPI University website is published for informational purposes only. Every effort is made to ensure the accuracy of information contained on the ECPI.edu domain; however, no warranty of accuracy is made. No contractual rights, either expressed or implied, are created by its content.
Gainful Employment Information
For more information about ECPI University or any of our programs click here: http://www.ecpi.edu/ or http://ow.ly/Ca1ya.