Masters in Information Systems: How Can I Move Forward in My Career?
If you're looking to advance your career in one of the fastest growing industries in the world, a master's degree in information systems could be your best choice. A Master of Science in Information Systems program should prepare you for a career as a network administrator, computer systems analyst, IT consultant, or many more opportunities in the information technology field.
According to the U.S. Bureau of Labor Statistics (BLS), employment opportunities in computer and information technology field are estimated to grow by 12 percent between 2014 and 2024. This rate is faster than the average growth for all occupations. With a master's degree in information systems, you stand a higher chance to take your career to the next level and occupy leadership roles in this growing industry.

Is a Masters in Information Systems Right for You?
A master's degree in information systems recognizes your achievements in the challenging, integrative, and innovative field of information technology and management. It is designed to promote cross-disciplinary thinking to transform organizations with emerging technologies. Leaders in information systems often strategize what other employees must deliver.
Most graduate schools require candidates to hold a bachelor's degree in IT major or business. Students who majored in human resources, corporate finance, organizational development, etc. may also be considered.
You may be required to submit an admission essay to showcase your eligibility to make an impact in the information systems field. Excellent communication is central to managing information systems, and the essay indicates your ability to write well. Your writing must also showcase your ability to organize, persuade, and explain ideas.
Additionally, your experience and problem-solving skills will enhance your suitability for the program. Admission counselors will consider your history with IT, engineering, mathematics, systems, and programming. However, your service and community interests, passion, ambitions, and outcome insights will also boost your candidature.
Master of Science in Information Systems Overview
If your passion is to take up leadership positions in the information technology (IT) field, then the Master of Science in Information Systems program is a great choice. The program is focused on providing the skills and knowledge needed to implement principles and concepts in the development and management of information systems both locally and globally. In just 15 months, you can earn your masters degree in information systems.
The program is suitable for IT professionals, executives, as well as bachelor's degree graduates who have realized the necessity to deliver value to clients. The programs generally encompass theory, practical, and applied skills in information systems and the supporting technologies. Additionally, students should have a wider perspective of the business management field where information systems play a critical role.
How will a master's in information systems help your career?
The decision to pursue a master's degree in information systems is never easy. People choose the program for various reasons like advancing career goals, enhancing marketability, or boosting compensation. Depending on your career background, a master's degree in information systems will benefit you differently.
 For example, as an experienced professional in the IT field, this program opens doors for career advancements. You could climb up the management or senior-level technical jobs. As a professional who has practiced in the IT field, you understand exactly what you need and where you want to go. A master's degree might be the key to securing the dream job you're looking for in the field that you prefer.
For recent bachelor's degree graduates with little-to-no work experience, a master's degree in information systems could gain you entry into the information technology field. Since the number of applicants for any available position is usually high, a master's degree could give you an edge over your competitors.
Even for entry-level jobs, you need to differentiate yourself from the rest. Most employers believe that advanced degree holders are well equipped with the right knowledge and skills to make an impact in the organization. Moreover, employers will be avoiding the risk of taking chances with a less-qualified candidate to manage the sensitive information systems docket.
Are you interested in earning a Master of Science in Information Systems? If you want to pursue this exciting degree program and do it at an accelerated rate, ECPI University might be the choice for you. For more information, connect with a knowledgeable admissions advisor today.
It could be the Best Decision You Ever Make!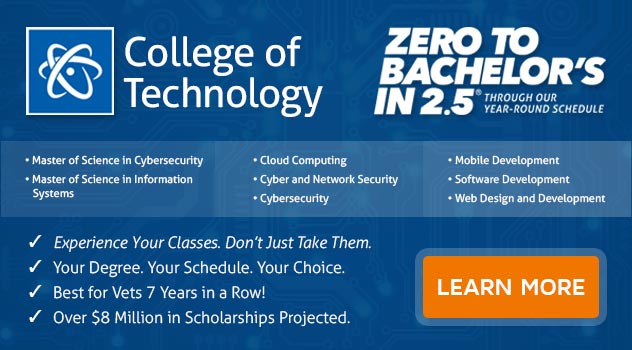 DISCLAIMER – ECPI University makes no claim, warranty, or guarantee as to actual employability or earning potential to current, past or future students or graduates of any educational program we offer. The ECPI University website is published for informational purposes only. Every effort is made to ensure the accuracy of information contained on the ECPI.edu domain; however, no warranty of accuracy is made. No contractual rights, either expressed or implied, are created by its content.
Gainful Employment Information – Information Systems - Master's
For more information about ECPI University or any of our programs click here: http://www.ecpi.edu/ or http://ow.ly/Ca1ya.