Masters in Information Systems: Salary Expectations
The Master of Science in Information Systems (MIS) program prepares graduates for leadership positions in the field of information technology (IT). With the ever-evolving technology involving big data, the internet of things (IoT), and artificial intelligence (AI), the security threats evolve at a similar pace. This demands informed leadership in IT to ensure that all the systems work efficiently and any cyber threats are thwarted before they happen.
A master's program in information systems equips students with the skills to manage and develop information systems and technology. Potential students can expect an MIS program to incorporate theory, practicals, and applied skills in IT systems and the software and hardware that support them.
Why a Master's Program in Information Systems (MIS) Program is Important
Information service managers, with or without a master's degree, must consistently keep up with ever-evolving technology. The best professionals will consider a master's degree in information systems to support their work in running IT projects, setting goals, and developing plans for implementing various computer systems for their clients or organizations. An MIS executive works to ensure network security in times when information is under constant attack from various electronic fronts.

A master's degree in information systems prepares you for a career in management of information systems. Upon successfully completing an MIS degree program, the graduate can do the following:
Understand the application of networking and software development concepts to virtualization and cloud computing.
Design, implementation, and management of complex relational databases.
Management of information system projects from conception to closure.
Learn about information assurance and the useful skills for implementing and maintaining security in IT systems.
Evaluate the value of IT systems to a business and suggest remedies.
Design and implement IT systems using the right programming language and paradigm.
Design and implement mobile, desktop, and web apps.
Possible Career Track
Holders of a MIS degree program have a wide scope of career opportunities. They have a career path that eventually leads them into positions in IT management where they manage complex information technology projects, develop innovative computer hardware system architectures, and design computer systems based on the most current technologies. MIS graduates can also work as network administrators or architects who design roust computer networks, including various wireless networks. The scope of their work covers several positions, businesses, industries, and government venues.
Salary Expectations
Typically, candidates with a bachelor's or master's degree in information science or computer science and other related fields have an upper hand in securing a job as information systems professional. According to the Bureau of Labor Statistics (BLS), the median annual earning for computer and information systems managers was reported as $135,800 as of May 2016. The employment rate for computer and information systems managers is poised to grow by 15% between 2014 to 2024. This rate is much faster as compared to the average growth for all occupations. As organizations continue to expand their digital platforms, the demand for computer and information systems managers is likely to continue rising.
Are you interested in a graduate program in information systems? If you want to earn a Master of Science in Information Systems, ECPI University offers this degree at an accelerated rate. With year-round scheduling, you could graduate in as little as 15 months. For more information about this degree program, connect with a friendly ECPI University admissions advisor.
It could be the Best Decision You Ever Make!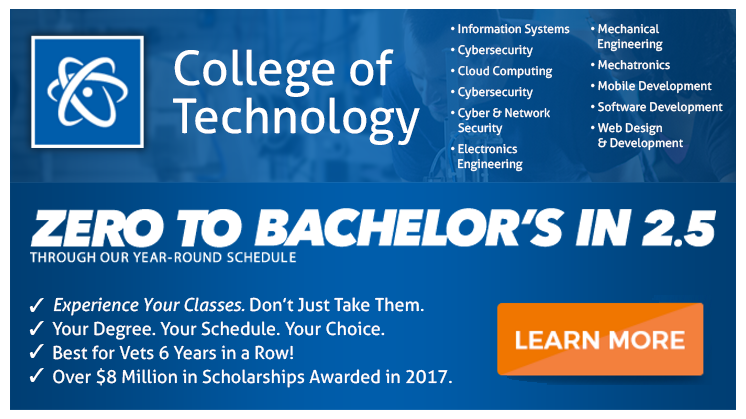 DISCLAIMER – ECPI University makes no claim, warranty, or guarantee as to actual employability or earning potential to current, past or future students or graduates of any educational program we offer. The ECPI University website is published for informational purposes only. Every effort is made to ensure the accuracy of information contained on the ECPI.edu domain; however, no warranty of accuracy is made. No contractual rights, either expressed or implied, are created by its content.
Gainful Employment Information – Information Systems - Master's
For more information about ECPI University or any of our programs click here: http://www.ecpi.edu/ or http://ow.ly/Ca1ya.