Myths vs. Facts - Returning to College as an Adult
Unorthodox is the New Traditional.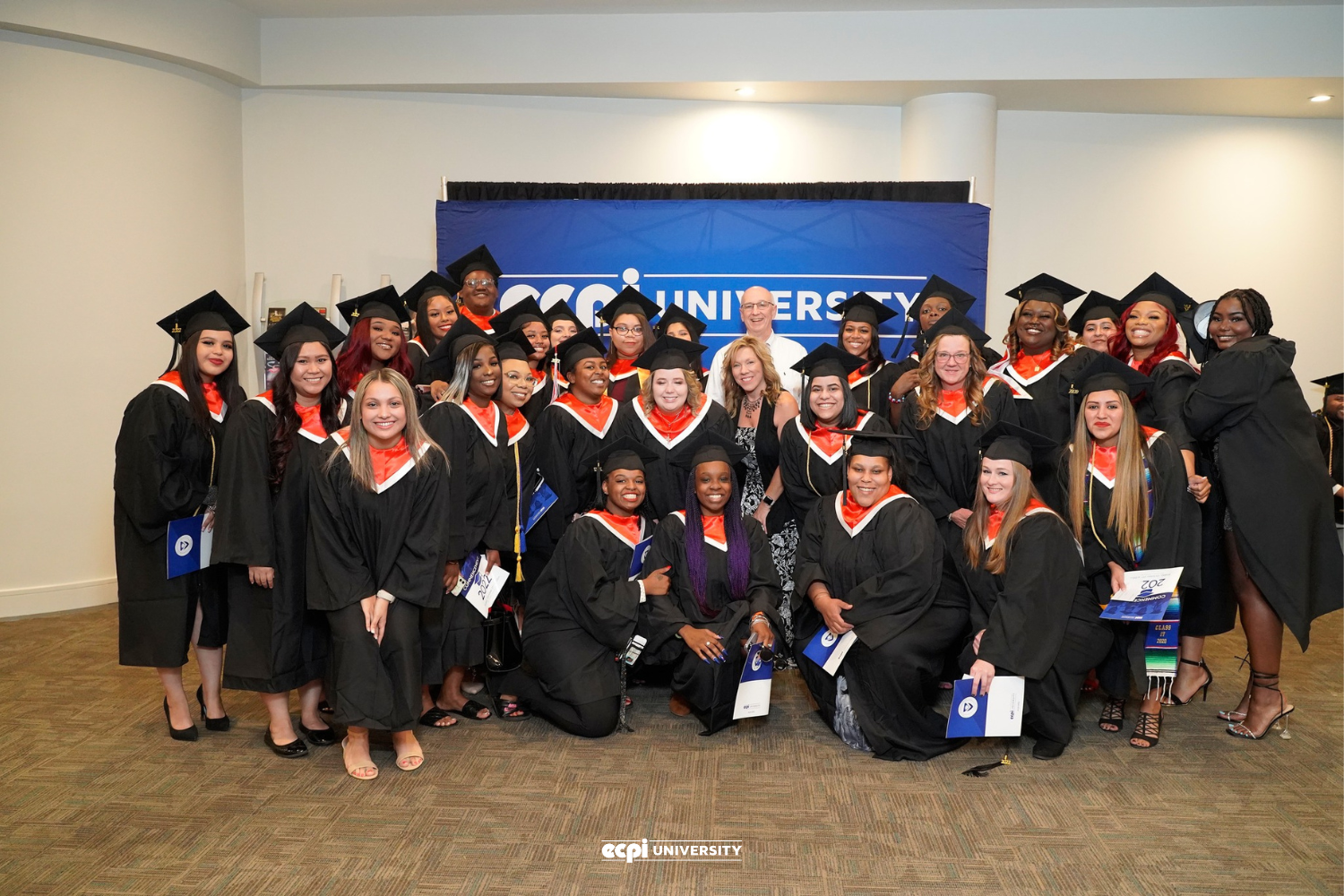 The "traditional" college student of years past has evolved. No longer a bright-eyed 18-year-old fresh out of high school, most students these days are fully grown adults. Going back to college as an adult has become more commonplace than you may realize. In fact, there are quite a few myths to debunk about returning to college as an adult. Let's compare the myths to the facts when it comes to adult college students.
Myth #1: It's too late to go back to college.
Fact: It is never too late to go back to college. To illustrate this point, meet former adult college student Andy Vetter:
Andy was tired of managing restaurants. He wanted to build a future for himself and spend more time with his family. He enrolled in ECPI University's Cybersecurity bachelor's degree program, picking up multiple industry certifications along the way.
He had such a great experience as an adult college student that he returned shortly after graduation and earned a master's degree to complement his bachelor's degree. He found work as a security analyst using his college education. Now Andy only visits restaurants as a guest, with his family.
What did Andy have to say about his time as an adult college learner?
"The processes that we were taught, and the soft skills … helped me network and present myself in a professional manner, so that I could stand out above the crowd. The real-world experiences that my instructors brought to the table were so relevant and I still find value in them every day as I apply them to my current role. ECPI really was the best decision I ever made."
Hands-On Education Could Make a Difference
If you're stuck in a dead-end job and dreaming of a remote position with benefits, consider following Andy's lead. A hands-on education could make a difference for an adult learner looking to escape a dead-end job and develop new skills.
Myth #2: I don't have enough time.
Fact: Strong time management skills could help you find the time—just ask Kelly Small:
Kelly promised her dying grandmother that she would go back to college, and she was determined to keep her word. She enrolled in a nursing program at ECPI University, where the flexible options fit her unique schedule: up at 4am, work until 2pm, classes at 5:30pm, and bed at midnight.
Kelly persisted in her dream, exhibiting incredible self-discipline and time management skills until graduation day.
What did Kelly have to say about her time as an adult nursing student?
"ECPI University is the perfect fit for me. The schedule works with my lifestyle and my instructors are always willing to help me stay on top of what I need to do."

Accelerated Degree Programs for Adult College Students
Balancing the many responsibilities of work, family, and school can seem daunting. But it is possible through careful time management and self-discipline. An accelerated degree program could be the perfect fit for you, allowing you to graduate much faster than traditional schools.
There are lots of tools and resources to help you manage your time and maintain your sanity:
Calendar Apps: You can create tasks or reminders, attach files or links, assign them to yourself or others, and mark them complete as you go. A collaborative digital calendar app could help you keep track of your obligations, and help you keep friends and family in the loop.
Note Taking Apps: Digital notebooks ensure that your notes are with you wherever you go—as long as there's wi-fi. Another benefit of digital notes is that you can search them for keywords or concepts!
Time Tracking Apps: Set limits to tasks or simply track how long each takes to learn your habits. This can help with task completion and establishing new study habits.
Time Management Apps: Keep track of everything you need to do, all in one spot.
Project Management Apps: Easily organize your projects, assignments, and tasks with these visual project management interfaces.
Myth #3: College is too expensive.
Fact: Scholarship programs, Tuition Assistance, and Employer Partnership Programs could help fund your education. Consider Jessica Anthony's journey:
Jessica is a single parent of two. She was hoping for a better life for her children when she applied to the United Way's scholarship program for deserving non-traditional female students with a demonstrated commitment to education. She was selected and received $8K in scholarship funding. She enrolled in a mechatronics and advanced manufacturing program, and set out to change her future.
What does Jessica have to say about her time as a scholarship recipient student?
"I'm working towards a future and the support I have been getting along the way has been simply fantastic!"
Explore Funding Options
If you have a college in mind, contact them to ask about tuition assistance or scholarship programs. If you have military experience, you could qualify for a variety of assistance programs. It never hurts to ask!
Some universities and workplaces partner to provide educational benefits to employees. This is considered a win-win-win—the company upskills their workforce, the university gains a student, and you, the employee, gain a degree at a significantly reduced cost.
Ask your employer whether your company partners with any colleges, universities, or trade schools to offer educational benefits for employees (and sometimes, their families, too).
Myth #4: I won't fit in with younger students.
Fact: Non-traditional students are the new norm. There are also colleges geared specifically towards adult learners, like ECPI University. Don't just take our word for it:
After the death of his husband, Leslie felt lost and wanted a fresh start. He was in his 50s, but when he enrolled at ECPI University he was in for a surprise. Not only were most of the students closer to his age than expected, but they were more compassionate, too. The faculty and staff also stepped up, providing the sense of community he had been missing since the loss of his partner. Leslie graduated to a position in healthcare—just the fresh start he needed.
What does Leslie have to say about his time as a mature adult college student?
"My academic advisor and program director gave me a lot of support and helped me through some tough times. My professors really took an interest in helping me succeed. They could tell that I was really weighed down emotionally. ECPI was personally life changing."
College Community & Education Geared Towards Adult Learners
It's natural to worry you won't fit in a new environment, particularly if you have suffered some great hardships. Know that many people find more than education at college—they find community. By starting a new adventure and opening yourself up to new opportunities, you could begin to heal and grow again.
Many colleges and universities these days are geared towards adult learners, emphasizing hands-on education over classroom theory. This educational method is effective for those looking to switch fields and start their new adventure with some tangible experience on their resume.
Myth #5: I won't be able to keep up with the coursework.
Fact: Keeping up with coursework may be challenging, but it is possible. Business graduate Jeremy Gregory is proof:
Jeremy's mother was told that her newborn would not live past age five. Little Jeremy underwent eight surgeries in the next five years and, against all odds, survived. Growing up, he dealt with headaches, seizures, and meningitis. When he was old enough, he enrolled in college—where it was discovered that he had a tumor growing on his brain stem.
Jeremy had no choice but to undergo additional surgeries, which caused post-op complications. His instructors came to visit him at the hospital and found him doing homework. Incredibly, Jeremy never missed a day of class, managing to schedule every doctor's appointment around his school schedule. His determination to survive and succeed is proof that nothing is impossible.
What does Jeremy have to say about his fight to live and learn?
"Dr. Scales [my instructor] came to visit me in the hospital. She told me not to worry about my schoolwork or attendance, and to just concentrate on healing. I told her that if I got out of the hospital on Sunday, I would be in class on Monday."
Academic Resources for Adult Students
College is different for adults—for starters, life is more likely to interfere! Many students consider dropping out during difficult life events, but often are able to scale back their studies instead. There are many methods and resources for those willing to persevere and complete their education.
Writing Assistance Centers, Mathematics Assistance Centers, and on-demand tutoring can be lifesavers, and are offered by some colleges and universities at no extra cost. Explore the resources available to students at any college you're considering.
Fact: You CAN Do This.
Returning to college as an adult may be challenging, but it is possible. Adults considering enrolling in college later in life may have a sizeable advantage over their younger peers—more life experience. Your academic studies will complement the knowledge, wisdom, and experience you've gained in your years of adulthood.
When you're ready to change your life through education, consider ECPI University. We are geared towards adult learners, and emphasize learning by doing. Our flexible schedules, online options, tuition assistance, employer partnership program, and no-cost resources are all designed with students like you in mind. Get in touch today to change your tomorrow. What are you waiting for? It could be the BEST Decision You Ever Make!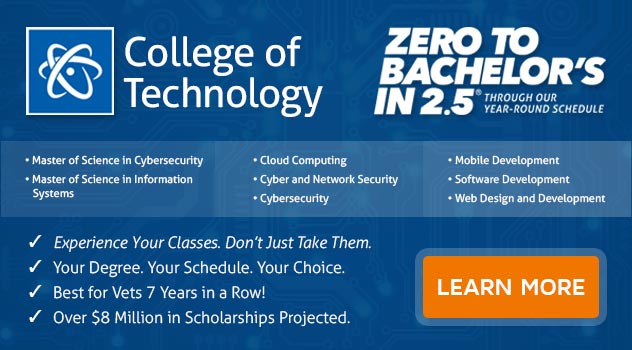 DISCLAIMER - ECPI University makes no claim, warranty, or guarantee as to actual employability or earning potential to current, past or future students or graduates of any educational program we offer. The ECPI University website is published for informational purposes only. Every effort is made to ensure the accuracy of information contained on the ECPI.edu domain; however, no warranty of accuracy is made. No contractual rights, either expressed or implied, are created by its content.