Network Security Certifications: What do I need in Addition to a Bachelor's Degree?
Apart from a cyber and network security degree, network security certifications can help validate your skills. These certificates are a way for professionals to confirm their experience and knowledge as well as prove their professional development through continuous education. What's more, network security certifications help in attesting your skills as a potential employee.

Popular Network Security Certifications
There are a variety of network security certifications for you to choose from, and for you to choose the best certification, ensure that you focus on the knowledge that it comes with. While most people generally opt to acquire network security certifications after they have already started working if you want to join this field you should consider earning network security certifications alongside your degree. Some of the important network security certifications that you should pursue include:
CompTIA Security+
This is a fantastic certification to achieve when pursuing your degree. CompTIA takes a neutral approach when it comes to validating universal IT security knowledge. This will prepare you for entry-level network security positions. While this certification is often compulsory for network security experts working for the U.S. government, it's also popular in other industries.
CCNA Security
This certification is also ideal for those who are pursuing a career in network security. CCNA Security will help validate your skills in developing a security infrastructure, recognizing network security risks and vulnerabilities, and being able to mitigate the security threats. Being certified by an industry leader such as Cisco will also help you secure employment in an industry that is always searching for qualified Cisco certified network security experts.
Certified Ethical Hacker (CEH)
This certification has become popular as it helps in validating white-hat hacking skills. As a certified ethical hacker, you will be able to identify network security vulnerabilities before hackers looking to steal vital information can identify them. When not looking at potential vulnerabilities, you will assist other employees on how to avoid mistakes that can be costly to a business.
CCSP
Standing for Certified Cloud Security Professional, cloud technology is changing how cyber and network security experts secure infrastructures. As more and more businesses rely on the cloud, there are new threats that emerge. With this certification, you will help meet this growing demand.
Why You Should Pursue Network Security Certifications
Network security certifications prove your commitment to the security field: While you may be serious about your network security career, a HR manager won't know that unless you have something to show for yourself. Education and certifications can show you have devoted time and studying towards this topic.
Certifications make you more attractive to employers: Obtaining a network security certificate shows that you take pride in your career. The network security certifications could also make you look like a great employee and hiring managers will pick you over other candidates without these certifications.
Get instant credit: It's difficult to obtain network security certifications when pursuing your degree. You will spend several hours, weeks, and sometimes months studying for your exams. Managers know that passing tough exams while still working on your degree takes a lot of sacrifices and you should earn credibility.
Benefits of a Formal Degree and Certifications in Cyber and Network Security
Join a growing field: If you're just deciding which course you want to pursue – one that has available jobs then you should consider a degree in cyber and network security. No matter how much passion you may have to a specific industry, you don't want to invest money in a career that yields minimal jobs. Fortunately, according to the BLS, information security analyst jobs are projected to experience a 28 percent growth, considered above average, through 2026.
Cyber and network security professionals are in demand in almost all industries: Growth in the cyber and network security field isn't just limited to the technology field. In the current digital landscape, almost all businesses in different industries need some level of cyber and network security. This means that you shouldn't be restricted to working only in certain types of businesses when looking for a job. With your additional network security certifications, you will easily get a job in any other field, from insurance to law enforcement.
Employers are searching for skilled cyber and network security professionals: There is a shortage of qualified cyber and network security professionals. Being "qualified" in this field means that you have the needed skills to protect networks and identify vulnerabilities. With a degree and additional certifications in cyber and network security, you should be qualified enough to handle any technical task.
Interested in getting the cybersecurity skills you need to make a difference in the field? If you want to earn a Bachelor of Science Degree in Computer and Information Science with a Major in Cyber and Network Security, ECPI University offers this program at an accelerated pace. For more information about this exciting opportunity, connect with a helpful admissions advisor today.
It could be the Best Decision You Ever Make!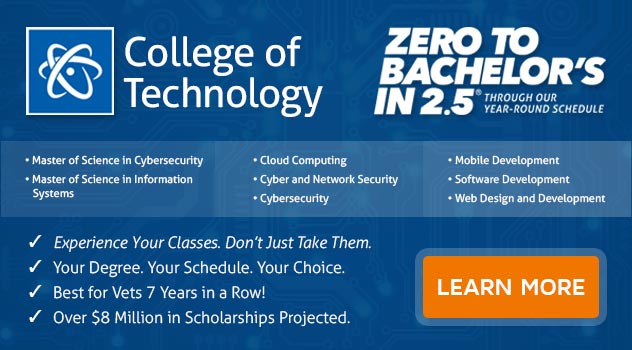 DISCLAIMER – ECPI University makes no claim, warranty, or guarantee as to actual employability or earning potential to current, past or future students or graduates of any educational program we offer. The ECPI University website is published for informational purposes only. Every effort is made to ensure the accuracy of information contained on the ECPI.edu domain; however, no warranty of accuracy is made. No contractual rights, either expressed or implied, are created by its content.
Gainful Employment Information – Cyber and Network Security - Bachelor's
For more information about ECPI University or any of our programs click here: http://www.ecpi.edu/ or http://ow.ly/Ca1ya.