Network Security Education: Is a Degree Right for Me?
Network security is one of the fundamental issues in computer science today. It is also significant to all modern digital technologies. However, computer networks are constantly under threat making it imperative to learn about intrusion detection, network auditing, protecting customer data and planning against both internal and external threats.
Without the proper knowledge and skills in network security, it would be next to impossible to have the expertise required to meet mandatory compliance regulations or ensure critical performance functions for programs and users. In a formal degree program, you may cover the latest principles and concepts for building a reliable and secure network. Popular methods include guiding students through a series of topics in order to explore attack/defend scenarios.
Why study network security?
Network security is an ever-evolving field that is characterized by daily technological advancements. As a result, studying network security can be an exciting and promising career path. So, who is the best candidate for this course?
We live in a networked community. With this fact in mind, everyone is an eligible candidate. However, if you have an interest in building and managing networks plus a little entrepreneurial spirit, then the course can help you grasp the intricacies of network security, empower you to study with a purpose and help you stand out. Whether you are interested in a new career or planning a career change, here are some reasons you should consider network security education.

Career in a variety of industries
Network security education gives you an edge as well as an opportunity to make a promising career in almost any industry you can imagine: government, manufacturing, medicine, technology, finance you name it.
With the digital skills you acquire, you don't need to be stuck working in a sector you don't like. Are you interested in a particular field? Don't be shy. You can apply to any organization that has an IT department.
For example network security is transforming the law enforcement sector, and police officers are finding ways to better make use network security skills. For instance, the recent cyber attack on Equifax calls upon law enforcement agencies to make use of network security experts to track the hackers and identify the source of the breach.
Expected job growth
Becoming a network security professional could help you secure your future. According to information provided by the Bureau of Labor Statistics, the job outlook for information security analysts is expected to increase by 28% from 2016 to 2026. The rate of expected job growth is significantly much faster than the average rate for other jobs.
The demand for networking security experts is expected to be quite high, and they will be expected to come up with a solution to prevent, catch and stop hackers who cause problems in computer networks. Networking is clearly a burgeoning field.
The places you'll go
When studying networking and security, you will learn that technology is universal and as a result, networking standards are internationally accepted. What does this mean? It means that your certificates could be recognized around the world regardless of where your career takes you.
You can easily work your way through global corporations and get to travel even to the farthest corners of the world. The course will help you build experience and ambition without social, political, or geographical barriers. Getting bored will be impossible.
Visual learning
Unlike other fields in computer science, you don't have to be a math whiz to be successful. Networking security education starts with basic computer logic and connections. The only requirement to become an excellent student is basic mathematics, an interest in technology as well as reading comprehension. Moreover, it is perfect for visual learners since a significant percentage of the course is visual-based.
Possible network security careers
Every report of hacker attacks brings renewed attention to the demand for networking security experts. Though network security is a career that barely existed in the 90s, it has become one of the fastest growing occupations. Companies around the world are scrambling to find network security professionals. This field encompasses many tasks. Therefore, a wide range of careers will establish a solid foundation for individuals with a network security degree. Some of the careers include:
Information security analyst
Network administration
Technical support and help desks
Network infrastructure support areas in routing, server management, and switching
Network security analyst
Network applications supervision/management
Information technology solutions providers
Network implementation
Are you interested in the field of network security? If you want to earn a Bachelor of Science Degree in Computer and Information Science with a Major in Cyber and Network Security, ECPI University offers this degree program at an accelerated rate. For more information, or to sign up today, connect with a friendly admissions representative.
It could be the Best Decision You Ever Make!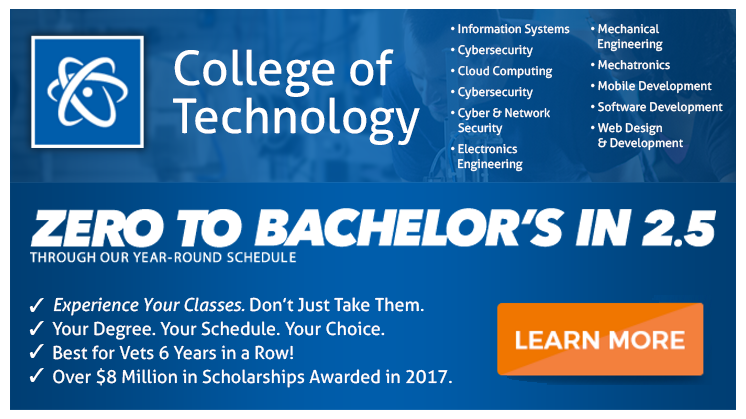 DISCLAIMER – ECPI University makes no claim, warranty, or guarantee as to actual employability or earning potential to current, past or future students or graduates of any educational program we offer. The ECPI University website is published for informational purposes only. Every effort is made to ensure the accuracy of information contained on the ECPI.edu domain; however, no warranty of accuracy is made. No contractual rights, either expressed or implied, are created by its content.
Gainful Employment Information – Cyber and Network Security - Bachelor's
For more information about ECPI University or any of our programs click here: http://www.ecpi.edu/ or http://ow.ly/Ca1ya.