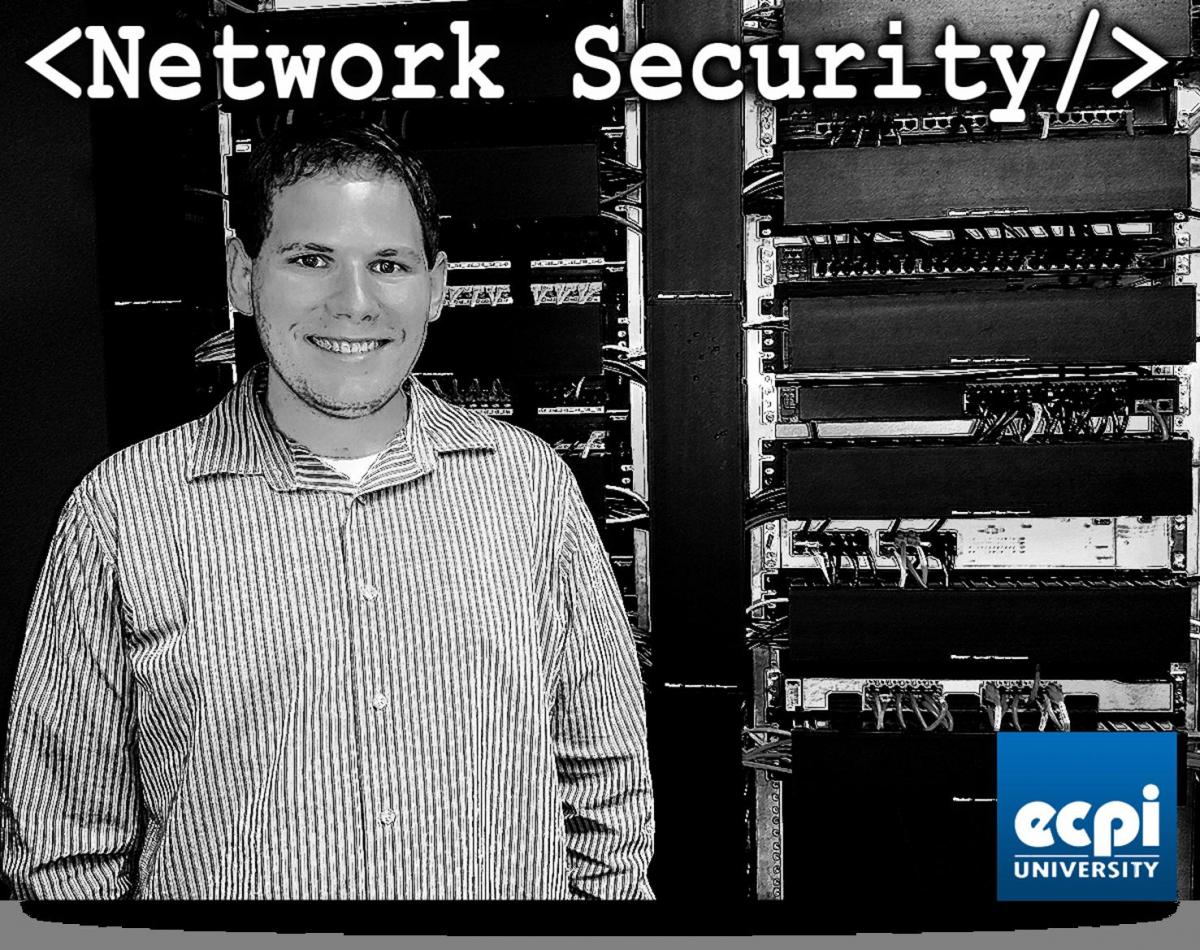 If life is a gift, then Chris Lassiter demonstrates each and every day that he is possessed with an abundance of gratitude. He entered the ECPI University Charlotte, NC Campus Network Security program as a fresh high school graduate. When he arrived, he was typical of most traditional college students. To pay his way through school, he balanced a full time job at Wendy's with his class schedule and homework responsibilities.
Half way through the program, Chris became very ill, was diagnosed with stage 2 cancer and was forced to withdraw from school. This experience would be terrifying for anyone but was especially so for someone so young. After a six month hiatus, Chris returned to class with a new found drive and maturity seldom found in people his age; and his performance during the last half of his program foreshadowed coming success.
After completing his externship in 2010, Chris interviewed for a position on campus, and it was quickly apparent to all concerned that he stood head and shoulders above all other candidates. "Chris has a fantastic combination of people skills, abilities and motivation," says Help Desk Administrator Supervisor Mike Martin. "He comes to my office and says 'hey Mike, I was thinking….,' and what follows is almost always a great idea for improving our operations or his own performance. He is truly an outstanding employee."
With a talent for troubleshooting, this Help Desk Administrator is always searching for solutions. Possessed of the "I want to do more" attitude, Chris is the personable face of IT that students and faculty meet. Some of his duties include helping with password resets, phone support and software/hardware maintenance campus-wide. It is his enthusiasm for going beyond what is required, however, that makes him exceptional.
Quiet and understated, Chris becomes animated when discussing some of the money-saving work-overs he has implemented at the Charlotte campus, claiming he is just "tinkering here and there." One of his more notable projects is the configuration and installation of FOG, a program that can distribute and install software to all the school computers simultaneously and remotely. FOG eliminates the need to service each machine separately, saving time and money. For a campus that uses extensive technology in addition to computers, streamlining maintenance and troubleshooting service adds up fast. Chris Lassiter is an example of the enthusiasm, dedication and pursuit of excellence that ECPI students bring with them. His advice to new students: Don't get behind and don't miss class!
Are you interested in a career path in network security? ECPI University offers a Bachelor's Degree in Computer and Information Science with a Network Security concentration that can be achieved in as little as 2.5 years! Contact us TODAY! It could be the Best Decision You Ever Make!

DISCLAIMER – ECPI University makes no claim, warranty or guarantee as to actual employability or earning potential to current, past or future students or graduates of any educational program we offer. The ECPI University website is published for informational purposes only. Every effort is made to ensure the accuracy of information contained on the ECPI.edu domain; however, no warranty of accuracy is made. No contractual rights, either expressed or implied, are created by its content.

Gainful Employment Information

For more information about ECPI University or any of our programs click here: http://www.ecpi.edu/ or http://ow.ly/Ca1ya.