Network Security: How Earning a Degree Could Make a Difference in Your Career
There're numerous reasons why a degree in cybersecurity is worth an investment. In fact, by one crucial statistic you could say there are 3.5 million reasons - that is the estimated number of vacant positions worldwide by the year 2021, up from at least 1 million available positions today. With the ever increasing concern and awareness over the growing number of cyber threats that organizations, individuals and governments face, many institutions of learning have developed structured degree programs in cybersecurity.
The degree programs are usually thoughtfully designed with input from field players, national and local stakeholders, and industry leaders. In today's market employers seek individuals with a formal degree and experience. Due to the severe shortage of professionals in the field, many cybersecurity experts are well compensated. But you have to have the skills, if you want to land the job. Most times, a short online course in cybersecurity won't make a difference.

You Could Enhance Your Employability in this Dynamic Industry
The main focus of a cybersecurity degree is usually to impart knowledge on how to implement successful solutions to meet the security needs of any business through risk compliance, integrated network solutions, incident handling and application development while maintaining an ethical profile. Many skills can't be taught in a classroom and requires real world experience. However, obtaining a formal degree is a clear indication that you have obtained the formal knowledge requirement for numerous positions.
Earning a degree should enable you to enter the field by exploiting all the possibilities to enhance your knowledge and skills for a role in cybersecurity. A focused degree should create a deeper connection and interest to the profession. A degree in cybersecurity could serve as a good preparation for you, thus, enabling you to hone the skills and keep your knowledge up to date through the intensive training programs that are more focused on current technologies and practical skills.
Training provides a solid grounding in IT methodologies like operating systems, web applications, system administration, and data encryption. The ability to code with languages like Java, C++, C and PHP is very desirable. However, you must be able to communicate, work in teams and problem solve. No matter how technical you can be you need to communicate in a team atmosphere. Training process exposes you to team environments.
Benefits of Getting a Formal Degree in Cybersecurity
The degree should equip you with the necessary skills that will enable you to handle incidents by monitoring and detecting outside threats in a computer network and implement solutions in response to the threats. Proper training typically takes you through all the specialized processes that are taken to successfully mitigate these threats.
Proper training also works to instill the much needed communication skills to prepare you to conduct your duties in a professional and concise manner. It should enable you to present understandable and readable information to other members of your team who lack training in the field. Proper communications skills also enables you to brainstorm a strategy and implement a solutions in a timely manner.
What Could I Learn in Cybersecurity Degree Program?
Training should equip you with the fundamentals of scanning, configuring and comprehending how a network functions in any enterprise settings. They training process should present you with problems that requires real-time solutions thus enabling you to obtain a strong knowledge base on how to handle such networking issues.
You could learn the fundamentals of any software design process. It is a requirement that you are equipped with a working knowledge of one or more programming languages in order to stay competitive. Training will enable you to identify and implement all the necessary precautions and considerations when building a complex system.
Ethics is one important quality of a cybersecurity professional. Working as a certified ethical hacker requires that you learn all that pertains ethics and hacking systems. A degree should impart the necessary knowledge to obtain a high ethical profile and ensure that you maintain professionalism in all your duties.
Are You Ready to Get Started Today?
ECPI University offers cybersecurity degree programs that are accelerated and offered online. The Bachelor of Science in Computer and Information Science with a Major in Cyber and Network Security is tailored to help you prepare to tackle real-life problems in this field. Contact a helpful admissions officer to discuss your options today.
It could be the Best Decision You Ever Make!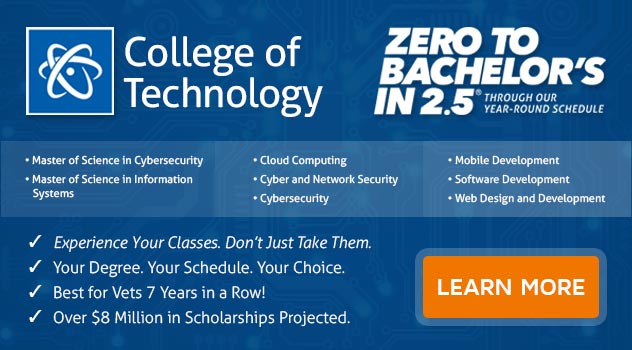 DISCLAIMER – ECPI University makes no claim, warranty, or guarantee as to actual employability or earning potential to current, past or future students or graduates of any educational program we offer. The ECPI University website is published for informational purposes only. Every effort is made to ensure the accuracy of information contained on the ECPI.edu domain; however, no warranty of accuracy is made. No contractual rights, either expressed or implied, are created by its content.
For more information about ECPI University or any of our programs click here: http://www.ecpi.edu/.